21 Best Online Jobs For College Students With Zero Experience
Searching for an online job without plenty of experience can feel overwhelming. After all, no one likes to work and barely gets any money online. Luckily, there are plenty of online jobs for people without a lot of experience.
Don't fret just yet: Online jobs are plentiful for people without experience. In fact, there are plenty of online jobs available for people who haven't spent any time on the computer before. I know my readers are smart and hardworking; let me show you how to get the online job you're after.
COLLEGE IS WHEN EVERY STUDENT REQUIRES THOSE EXTRA DOLLARS THE MOST. LISTED BELOW ARE THE COLLEGE STUDENT JOBS WHICH REQUIRE ZERO EXPERIENCE TO GET THOSE DOLLARS.
For a student, cash is not the easiest thing to find. As a student, your time is restricted, so it's important that you plan your studies well and manage your time. Therefore one cannot do a job for long hours.
A lot of students work part-time jobs but it isn't always possible, because of family and school obligations. If you work online jobs then this won't be a problem.
That is why online jobs are best for college students. Students have the flexibility to work from anywhere at any time. The only thing needed is a laptop connected to the Internet with this you can find the best online jobs for college students to earn money.
Here are the Best online jobs for college students with zero or no experience
1. Proofreader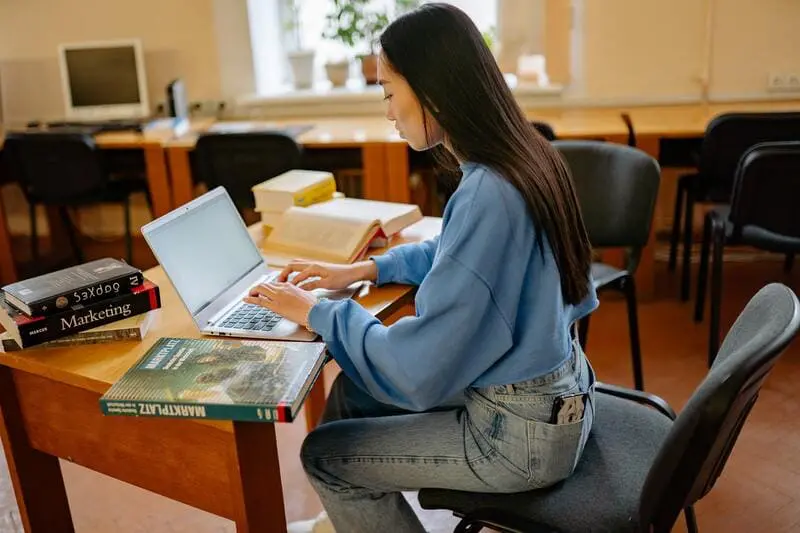 Editor Proofreaders read documents, like books, reports, and journal articles, and determine whether something has been left out or omitted from the text. They may also correct grammar, spelling, punctuation, and formatting.
Proofreading and Editing Assistants Proofreaders and Editing Assistants usually work as a part of a team. They should have a good command of English and strong grammar skills.
College students can make money online by becoming Proofreaders. There is no experience needed for this work.
2. Online Surveys
Many students enjoy taking paid surveys. They receive payment for providing personal opinions in exchange for prizes and gift cards. Surveys can take place on websites, apps, or emails.
Those who are interesting in taking surveys should first research different survey companies. They should look for opportunities that allow them to make the most money with the least amount of effort.
To get started students can join survey sites like
Survey Junkie
Swagbucks
Inboxdollars
They can fill out an application to each company and get approved for surveys.
3. Start Your Blog
Blogging can be very lucrative in its own right. However, blogging can also make a great side hustle for those who are looking to make a few extra dollars here and there. Blogging is a good way to make money while in school because students can get ideas from their own experiences.
There are many blog ideas, such as fashion, beauty, and lifestyle. Students can find inspiration by researching these ideas online. They can also start a blog on these topics, and make money by writing articles.
4. Teach English
Another Online job for college students with zero experience is that of teaching English. There are websites online that pay people to teach English to students.
They monitor the students' progress and give feedback to help them learn. With enough knowledge, students can apply to teach English using these online tutoring apps
There are many apps where you can apply to teach English like Preply and Superprof.
5. Virtual Assistant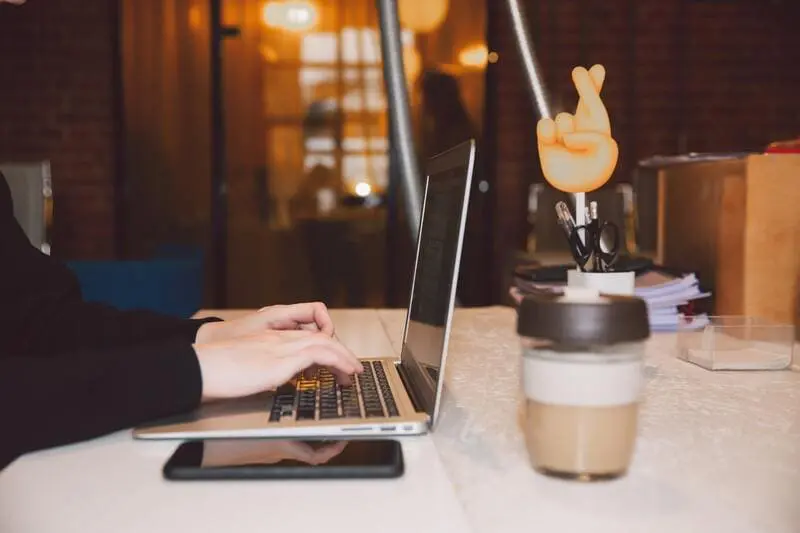 Virtual assistants have many jobs online. They usually work remotely via the Internet. Employers like virtual assistants because they are trained to handle a lot of tasks at a time.
Virtual assistants can work on online work or school projects. The tasks that virtual assistants work on depend on the employer. As a virtual assistant, you will need to possess communication skills, be organized, and know how to use technology.
College students are eligible to work as virtual assistants with no experience needed
6. Do Focus Groups
Focus groups can be a fun and lucrative way for college students to earn money. Focus groups often consist of two to three persons that meet online to share their opinions for a particular product, service, or idea.
The focus groups are usually run by paid professionals. College students can earn money by joining focus groups independently or by being paid to participate in other people's focus groups.
There is no experience needed to join focus groups, so college students can make money without any experience.
7. Freelance Writing for College Students With Zero Experience
As a freelance writer, you will offer your services to other online sites. You must be able to write clearly and effectively in many different styles in order to appeal to different buyers.
Thi kind of online job for college students required no experience, only basic writing abilities are needed. You can write about a wide variety of topics, including home improvement, fashion, music, business, and healthcare.
One can get a freelance writing job on fiverr.com, Upwork freelnce.com etc.
8. Website Testing and Reviewing
There is a high demand for website testers. Companies are willing to pay a lot of money for website testing services because these tests help design a website.
This job is perfect for college students because it doesn't take much experience. You just need to be fluent in English and have basic computer skills to be a website tester.
9. Create an Ebook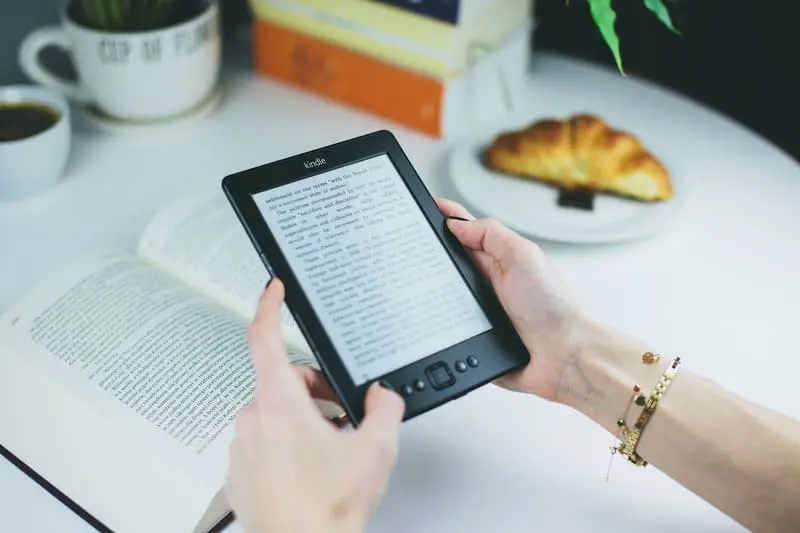 Creating an ebook is one of the best online jobs for college students with no experience required! Whether you want to make money on the side or you want to become a full-time writer, all you need to do is write an ebook and submit it to ebook platforms like Amazon, Apple, Barnes & Noble, and Kobo.
You'll get a percentage of the profits generated by your ebook.
10. Online Data Entry Jobs
Data entry is considered a popular online job for college students with no experience. Online data entry is a job that involves filling up forms or excel sheets for companies.
There are many companies willing to pay people to do this work. This includes many big companies like Dell, IBM, and Intuit. Any college-going student can do this as there is no experience needed.
11. Designing Printables
Designing and selling printables on ESTY is another great way to make money. You can sell your printables on websites like Etsy.com, Zazzle.com, and Cafepress.com.
Newer types of marketplaces have emerged like Printful.com which allows you to sell your designs and printables on Printful's marketplace. College students can make money doing this work and it doesn't need any kind of experience.
12. Do Voiceovers
College students who can do voiceovers can make some good money. Companies are looking for people with good speaking voices and can understand subtle nuances in their voices. This allows companies to sound professional in their business presentations.
Students can make money doing this work from home and don't need any experience to do it. There are companies willing to pay a high amount if they find your voice suitable for some voiceovers.
13. Online Translation
College students who can translate in a foreign language can earn a lot of money. Companies need foreign language translators to translate important documents into their own languages.
Students who have foreign language skills can make a lot of money translating documents, emails, and other written materials. They only need a computer, an internet connection, and some time to work from home.
14. Create a YouTube Channel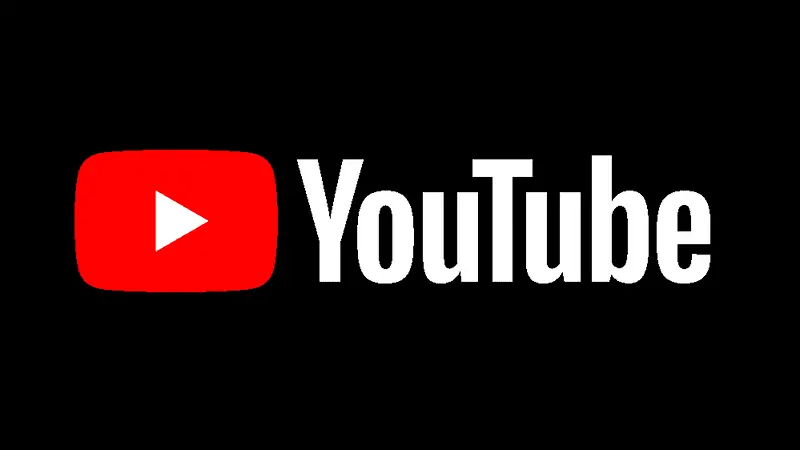 College students with YouTube skills can make a lot of money by creating and editing their own YouTube channels. They can create an interesting channel, and then upload videos that hold viewers' interest.
Companies and individuals display ads on popular videos, and the video makes money every time a viewer clicks on their videos or vies the video.
15. Graphic Designer
College students with graphic design skills can make good money by creating company logos. Companies need graphic designers to create logos, brochures, business cards, and other printed materials.
College students with these skills can start their own graphic design business by contacting local businesses and organizations that need these services. They can lo ell their service on sites like Fiverr.
16. Earn by Flipping Websites and Domains
Flipping websites and domains is an excellent way for college students to make extra money online. The first step is finding websites or business domains that are easy to buy or that have high potential.
Next, you research these websites and domains. If they're good enough, you may be able to get a deal on these websites or domains. After you buy these websites or domains, you invest some time in updating them in order to increase their value. Many websites or domains are outdated and need to be updated with new graphics and content.
This way, you can sell the domain name or website to companies who are willing to pay a higher price for it.
17. Social Media Manager.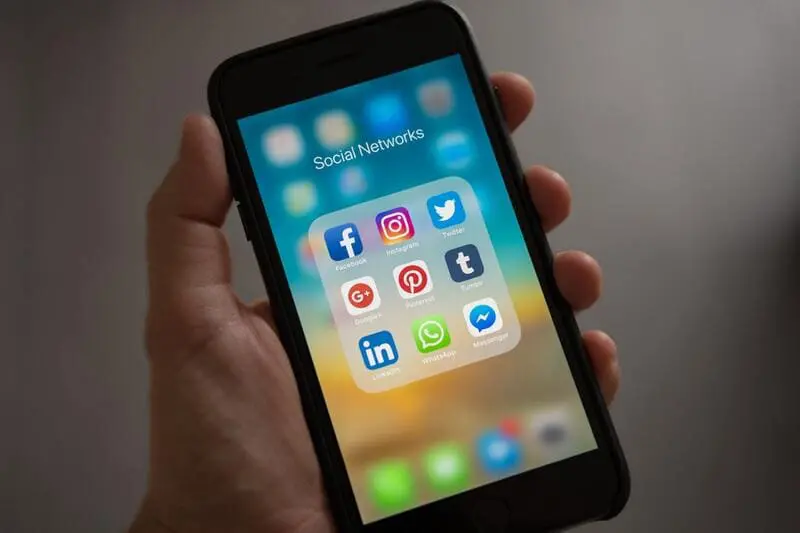 If you are good with social media, then you can make pretty good money by managing social media accounts for businesses and individuals. Social media managers have to keep their social media profiles updated, and they need to post content regularly.
These managers have to monitor comments and respond to people's questions and concerns. Social media managers need to write posts that add value, and they need to be creative in designing social media posts that attract viewers. Companies usually pay social media managers by the hour or per post.
18. Do Video Captioning Work.
Many corporations, schools, and universities have videos on their websites that students need to view. Companies or individuals may hire you to make captions and subtitles for these videos.
These videos may be available online or on people's computers. The important thing is that you must be able to listen to and understand the audio on the video and transcribe it on the video captions.
19. Delivery with DoorDash
Delivery workers deliver food and other merchandise to customers' homes. Companies often hire delivery workers to help them meet their delivery goals, and workers with multiple deliveries earn more money.
Delivery workers make deliveries by walking or riding a bike to and from customers' homes. Delivery workers are paid based on tips or a fixed amount. They have to deliver orders on time, so they need to be prompt and efficient.
As a college student, you can easily do this work in your spare time and make money.
20. Sell Photos Online
In this digital age, many magazines and newspapers post photos online. If you enjoy taking photos, you can use this opportunity to make money. Many websites publish photos that are free to use, but some websites charge a fee for photos.
You can look at the websites of popular publications to get an idea of the types of photos they publish. Once you have an idea of what photos they take, choose the ones that you think will earn money. You can take photos on your smartphone or digital camera.
You can also sell your photo on online websites like iStockPhoto.
21. Delivery for Instacart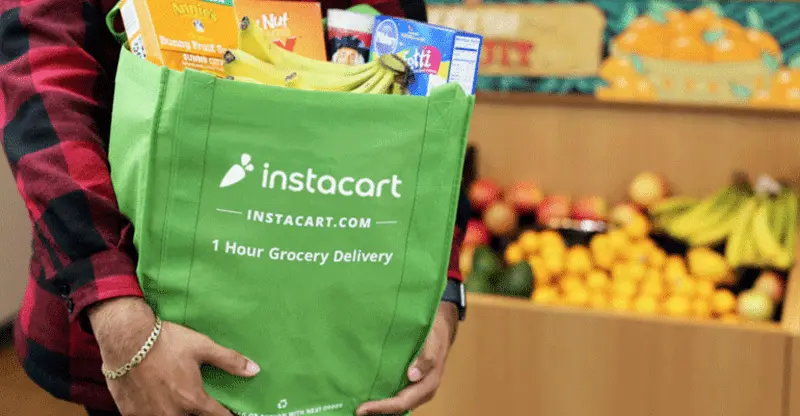 If you are a college student, you may want to consider being a delivery driver for Instacart. Instacart is a delivery service that allows people to order groceries and other items online and have them delivered directly to their homes. Instacart has contracts with stores and other distribution channels that allow it to provide customers with groceries and other goods.
As a delivery person for Instacart, you will be responsible for delivering groceries and other items ordered by customers from your assigned destinations.
College students can very easily do this work and there is no experience needed.
Conclusion
College students can do any of the above-mentioned jobs with zero experience and earn a good amount in their college years.
There are several websites online that pay you for the work. Some of these sites will require you to perform simple tasks and watch videos. Others will pay you to complete surveys and other tasks. Some sites will pay you for visiting their sites or to complete small tasks using their apps and software.
It is up to you how much you can do and how much time you can invest. Each website you join has its own rules, so make sure to read the fine print before joining.
Some students make as much as $5,000 or more every month from their online jobs. Hopefully, you guys liked the list which can help you make money online with zero experience. Choose the job that suits you the best and start making money.