27 Best Voice Over Jobs From Home For Beginners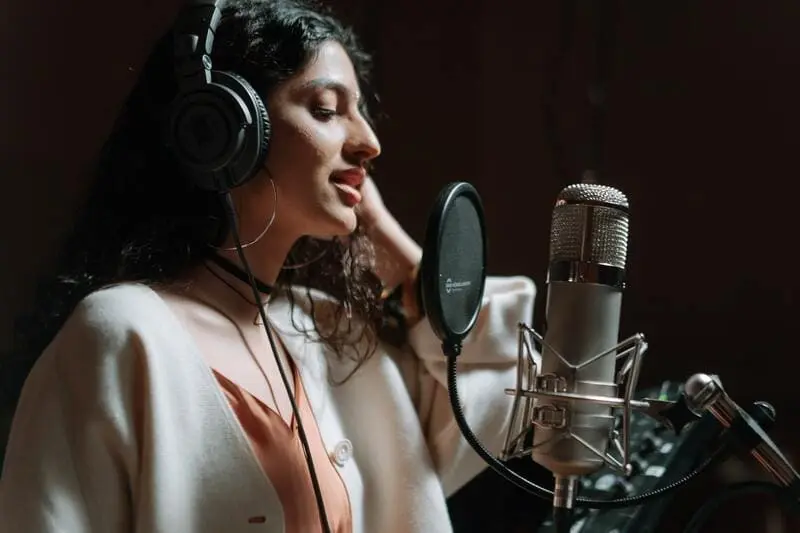 NOTE
If you want to make job replacing income and want to work online from the comfort of your home or anywhere in the world
Take a look at this - Live Chat Jobs
Voice over jobs fluctuates so much in popularity that it's easy to wonder if there's an appropriate way to go about this. However, there are plenty of options to consider.
Some aspiring voice over actors look for something casual. Others want to be a celebrity voice over actor, performing hundreds of formal speeches every year.
Whatever you want to achieve, you can accomplish it as long as you're passionate about it.
Today, I am going to share 27 best voice over jobs you can do from home. Voice over industry is a multi-billion-dollar industry (and growing). Here you can know how you can grow your voiceover business, and increase your voiceover income.
Enthusiastic beginners can earn extra income from home by doing voice over jobs for commercials, audio books, or educational videos. Are you ready to do voice overs, it's the perfect time to know more.
What are Voice-over Jobs?
Voice-over jobs are opportunities to work with clients and offer your talents as a voice actor. These jobs come in many forms and tend to require certain skill sets and levels of experience.
For example, there are jobs where you need to read a script or perform an acting role, while others allow you to narrate videos or narrate audiobooks. There are even jobs where you only need to sound a certain way when speaking or speaking with an accent.
Overall, voice-over jobs offer a nice variety of work, and you can choose the jobs that match your skill level and preferences.
What Equipment Do You Need for Voice Acting?
If you want to try voice over acting at home, you'll first need a microphone of some kind. A basic microphone will give you static-free sound, but it won't allow you to change your voice in any way.
If you want to sound more professional, you'll want a condenser microphone. Condenser microphones will give you more control over your voice. They also tend to offer much better sound quality than dynamic microphones.
However, condenser microphones are more expensive than dynamic microphones.
There are also more expensive options to consider if you're willing to invest in high-end equipment: USB mics are great for recording audio directly into your computer while studio mics are meant for recording in a professional studio environment.
You will also need Audio mixing software, for beginners you can use free ones like Audacity to edit your recordings and mix them with background music and other sound effects.
Here are the 27 Best Voice Over Job Sites For Beginners To Earn Money From Home
While voice over jobs are considered one of the most lucrative, people often end up frustrated when they run into scams. Therefore, you need to identify the best voice over job sites for beginner voice over actors.
There are plenty of good places to start your career with, so use this list as a starting guide, and pick a few options that interest you the most!
1. Voice.com

Voice.com is an online platform that connects voice over actors with employers from all over the world. If you are just starting out in voice over, then this site is definitely for you.
Voice.com will connect you with several reputable clients who are looking for voice over work. And, you have more options to earn money. You can sign up for voice over jobs on Voice.com and receive payment via PayPal.
In addition, you can also create a free account here so you can upload your portfolio. This portfolio gives employers an idea of your skills and talents.
2. Voice123
Voice123 is a worldwide online marketplace where you can find voice over work. When you sign up on Voice123, you will have a profile. From your profile, you will have access to Voice123's network.
You can use this network to find voice over jobs. The Voice123 platform also gives you the opportunity to work with freelance clients from all over the world.
While Voice123 pays you well, you have to register here in order to access its network. You will also have to pay a membership fee. However, you can cancel your membership anytime.
3. Voice Bunny/Bunny Studio
Voice Bunny is another great voice over site where professionals meet to get jobs. With Voice Bunny, you can set your own rates and get paid weekly.
Since Voice Bunny is a digital platform, you will only have to use a computer to get voice over jobs. You can even find clients from different countries.
To join Voice Bunny, simply register yourself on their website, upload a demo and start bidding on jobs. You only need to pay a 5% commission per job, hence making $25 out of $100.
4. Snap Recordings
Snap Recordings is another place to find voice over jobs. It is a digital platform that allows you to create a professional profile. This is then connected to your client's project list.
You can also register as a narrator, producer, or sound engineer on this site. There are different opportunities available for people interested in writing, editing, and designing.
To earn on Snap Recordings, all you have to do is create an account, upload your work samples and start bidding on projects. The client hires you based on the quality, timeline, and pricing of your work.
5. Fiverr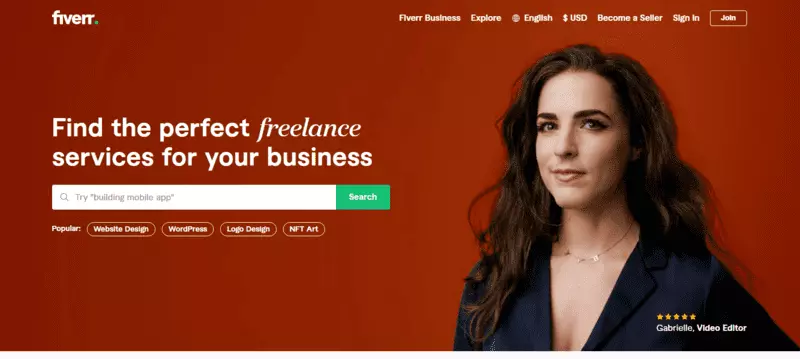 Fiverr is another popular platform where voice over actors can sign up. It is a website where people can buy and sell services. From your account, you can list a service, such as voice over, at $5.
However, this doesn't limit you. You can list voice over jobs with other prices, depending on what the client is willing to pay. Moreover, if you complete the client's project, you receive payment through PayPal.
Since there are many people on Fiverr, you will need to upload great voice over samples to stand out. If you meet the client's requirements, he or she will hire you.
6. Mandy Voices
Mandy Voices is an excellent website that offers both beginners and experienced voice talent a place to build their portfolio. But what makes Mandy Voices unique is that you are able to browse and select projects based on the type of voice over work you're interested in doing.
From radio and television commercials to phone messages, Mandy Voices offers a wide range of opportunities. This marketplace gives you a variety of choices about what type of work you want to do, which can help you determine where to go in the future.
Once you create a profile, you will go through an audition process. If you are selected for the project, you will receive detailed instructions about what the project entails and the exact rate that will be paid.
After you complete the voice over project, you will be able to leave feedback on the client's review page. If you are not satisfied with a project, you must let Mandy Voices know within seven days after the completion of the project.
7. Upwork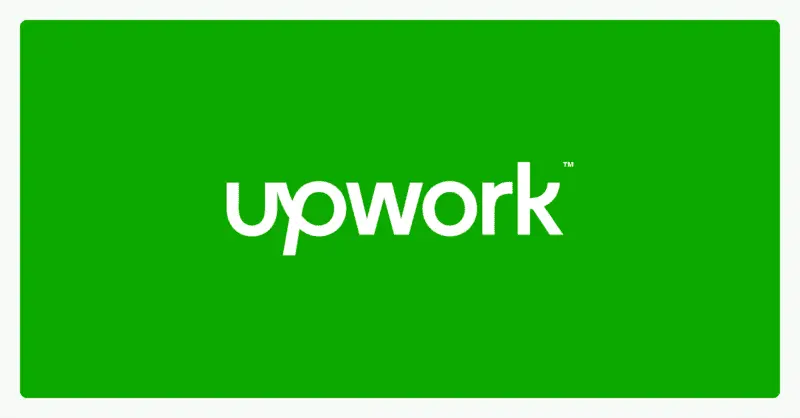 Upwork is a job marketplace similar to Fiverr. It offers voice talent an opportunity to build their portfolio by working with clients like Coca-Cola, Google, and Mcdonald's.
On Upwork, you will be able to select the type of voice over work you want to work on. You can also search by geographic location or type of voice over work you are looking for.
When you find a project that you are interested in, you will be able to submit a quote. Once the quote is accepted, you will work directly with the client to complete the project.
Clients are rated based on their performance. Upwork is a site that is well worth your time, especially if you have been looking for a place to offer voice over services.
Also Read: Best Transcription Jobs To Make Money
8. Earworks Media
Earworks Media is a great place for voice talent to get exposure to a variety of projects. This platform allows you to connect with individuals, small businesses, and large companies who are in need of voice over talent.
On Earworks Media, you will have access to a variety of voice recording opportunities. From narrations to commercials, to eLearning content, Earworks Media is a platform that is sure to please.
Earworks Media has a variety of projects available to voice talent. Some projects are paid, while others are not. But, the best part about this platform is that it allows you to upload audio files of your work. This is a great way to showcase your talent.
9. Freelancer
Freelancer offers voice talent a chance to bid on freelance voice over projects. If you are good with auditions, you should consider using Freelancer.
Freelancer is an online marketplace that connects voice talent with people who have voice over projects. On Freelancer, you can upload samples of your work and create your profile.
This is a great way to show people what voice work you can do. After you create your profile, you can search for voice over jobs by skill, location, and rate.
When you find a project that you are interested in, you can reach out to the client directly or you can use the chat function to communicate.
Freelancer is a great way to get noticed. It's perfect for voice talent who want to freelance or those looking to become full time voice over artists.
Read: 13 Best Sites To Find Freelancing Gig Jobs
10. LinkedIn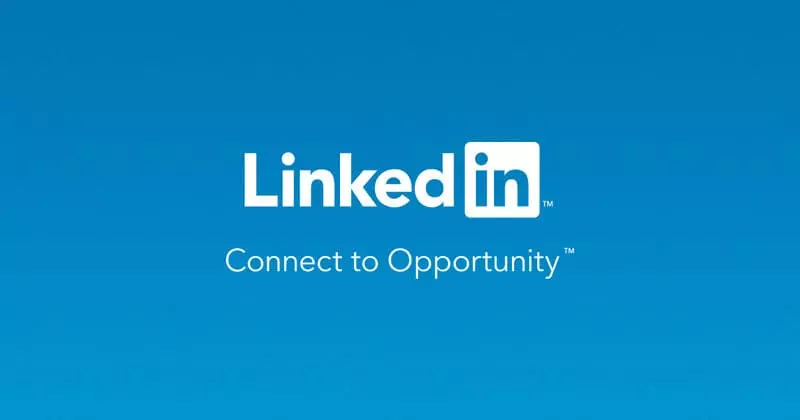 LinkedIn is a reputable business networking site. Many clients go to LinkedIn to find voice talent. If you are seeking to build a network, LinkedIn is a good place to start.
There are a variety of voice talent groups on LinkedIn. Some groups are open to any voice talent, while others are restricted. You will need to join these groups in order to find voice over projects.
You can also join professional groups for voice over artists. These are more exclusive. So, it is important to be sure that your profile looks professional.
You can also post your voice over work on your profile. This is a great way to showcase your work. If you are seeking to build a portfolio, LinkedIn is a great way to do that.
11. Amazon ACX
ACX stands for Audiobook Creation Exchange. It is a website where audiobooks are recorded and transcribed into text format.
ACX matches narrators with authors who have writing projects that can be completed with a narrator. The narrator will then record their book for the author.
When the narrator finishes, the audiobook is edited and uploaded to Amazon, Audible, and other audiobook retailers.
ACX pays the narrator 40% of the audiobook sales from Audible. The other 60% is split between the distributor and ACX.
12. Bodalgo
Bodalgo is an online platform for connecting voice over actors and businesses together. You can find voice over work easily on this website.
The website is totally free to join. All voice actors need to sign up for an account to be able to browse available voice over jobs.
You can find voice over jobs from podcasts, video games, animated films, commercials, or video games.
Once you complete a job, you receive your payment via Paypal, Skrill, or Webmoney.
13. Voice Crafters
Voice Crafters is a voice over agency that was created to help new and experienced voice actors earn money for their voice talents.
On this website, you can find voice over jobs in the category of radio, TV, video games, animation, and audiobooks.
The website is free to use and to sign up. As a voice actor, you can upload your work samples and work history to their database. Then, you can search for work. Voice Crafters has a team of experts that screen the jobs to make sure only high-quality work is posted.
With Voice Crafters, you do not have to worry about getting scammed or jobs that are not worth your time.
14. Findaway Voices
Findaway Voices is a platform that connects audiobook authors with professional voice actors.
Findaway Voices helps writers create audiobooks that fill a gap in the audiobook market. In addition, Findaway Voices connects the authors with professional voice actors.
Findaway Voices pays the voice actors 50% of the audiobook sales from Audible. This is split up between the author and the narrator.
15. Filmless
Filmless connects filmmakers with voice talents. Filmless is an online platform where filmmakers can find voice talents for their short films.
If you are a professional voice actor and you want to show off your skills, Filmless is a great option for you!
All you need to do is sign up on the website and upload your samples to the website to get started! For a small fee, you can upgrade to a Pro Membership to receive access to more voiceover projects and gigs!
Filmless pays voice talents $100 per hour for voice over work and $200 per hour for voice acting. Payments are made via PayPal.
16. Backstage

Backstage is one of the leading voice-over jobs websites. It's an easy to use interface that allows voice actors to audition for voice-over jobs.
It has many projects for animated, video games, commercials, trailers, and narration. The website has hundreds of voice-over jobs in different categories including film/tv/radio/corporate/commercial/animation/etc and offers competitive pay rates depending on the project type and its duration. There are a lot of high paying projects, you can easily earn up to $1000 per voice over gig.
As one of the top sites in the voice-over industry, it provides a platform for voice actors to submit auditions, connect with clients, and earn money.
17. Behind The Voice Actors
Behind The Voice Actors is a voiceover directory that connects you with voice-over jobs. Many voice actors also use this directory to find talented voice actors for their projects.
The site offers multiple categories such as Commercials, Animations, Video Games, Audio Books, etc. The site also offers free membership as well as paid membership which gives you access to premium jobs and offers higher pay rates! The site is easy to use and the sign-up process is easy as well!
When you sign up, you get instant access to thousands of voice acting opportunities and you can choose the ones that best fit you! The site even lets you preview the job before you accept it and once you are accepted for the job, the site will send you the details and all the information you need about the project.
If you are seeking work as a voice actor, you can create an account on Behind The Voice Actors and submit your work.
18. Funimation
Funimation is a popular site for many voice actors. As a company, they provide job opportunities for voice actors who are a part of the Funimation Family.
If you are part of the Funimation family, you have an opportunity to get hired as a voice actor! In addition to being hired as a voice actor at Funimation, you can also receive regular many other assignments from the company.
You can also make money voicing over projects for the company! If you are looking to make money as a voice actor and want to join the Funimation family, visit their website and learn more.
They are open to both new and experienced voice actors.
19. Envato Studio
Envato Studio provides job opportunities for voice actors who are part of the Studio. You can create an account on their site and apply for any available voice-over projects.
They work with some of the biggest brands in the world and offer exciting opportunities for both new and experienced voice actors.
You can apply for multiple positions at a time and even request feedback to improve your skills. The projects consist of videos, games, and other media.
If you are interested in making extra money as a voice actor and want to work with some of the top companies around the world, check out the website to learn more!
20. Voquent

Voquent is a voice-over website that connects you with voice-over projects. Once you create your profile on Voquent, you can audition for any voice-over projects. The site has over thousands of projects that are posted every day.
Many clients like Voquent because it is an online database that streamlines the process. They can search for the right talent for their work on the site instead of going through the hassle of finding them on their own!
The quality is top-notch since each project is reviewed before being posted on the site! If you are looking for freelance work as a voice actor, Voquent is a great place to start.
21. The Voice Realm
The Voice Realm allows you to make money online doing voice over work for clients and projects. They regularly post new voice over jobs. You'll also be able to get hired on one of their productions.
You can sign-up for The Voice Realm here. There is no fee to become a member. The Voice Realm works with VO talent all across the United States. You can sign up for free to gain access to their database of voice over jobs.
Many of their job postings include descriptions so you know what projects to apply for. After completing a project, you will be paid within 24 hours. Payment methods include PayPal, Direct deposit, and Bitcoin.
The Voice Realm also offers a variety of resources to help you with your voice over career. These include voice acting training, voice over auditions, voice over lessons, and voice over techniques.
22. Brilliance Publishing
Brilliance Publishing is another website that provides a platform for connecting voice actors and voice over clients. You can visit their website to access a database of voice over jobs.
Some of the opportunities on this website include reading scripts, narrating audiobook, creating product videos, and making audio ads. Many of the projects on this site have a pay rate of $15-$50.
Brilliance Publishing also offers voice over coaching, voiceover auditions, voice over techniques, and courses.
23. FlexJobs
FlexJobs is a website that specializes in providing flexible job listings for creative fields. The website allows you to search job postings by title, location, salary, and job type.
Some of the roles on their website include narrator, voice-over artist, voice talent, audiobook narrator, and audio producer. Some of the companies on their website include small, medium, and large businesses.
FlexJobs also provides the resources you need to excel in your voiceover career. Some of these resources include flexible jobs, telecommuting, freelance jobs, remote jobs, and virtual assistance.
24. Guru
Guru is a platform that connects job seekers with employers. You can create a resume that highlights your skills and talents. You can also create a profile that showcases your experience and achievements and highlights your work.
You can upload samples of your work and even link your profile to social media accounts such as Facebook, Twitter, and Instagram so you can share your work with others If you are seeking work as a voice actor, you can create a profile on Guru and find opportunities that are right for you.
When you apply for a job, your profile is reviewed by recruiters. If you match the requirements of a job, you will be invited to interview with the employer. Some of their clients include 1-800-Flowers, Allstate, AT&T, and Express Scripts.
25. Indeed
Indeed.com is a website that features more than 60 million job listings. You can search for jobs by job title, job type, keywords, location, and company. Some of the jobs on their website include narrator, voice over artist, voice over talent, audiobook narrator, and audio producer.
You can search for voice over jobs as well as general voice over jobs. When you search for voice over jobs, you get a long list of job sites. Some of the employers on their website include small, medium, and large businesses.
Indeed also has resources for job seekers. Some of these resources include job search, career advice, job advice, resume writing, interview tips, job tools, and career tips.
26. VOPlanet
VOPlanet is a site dedicated to finding jobs for voice actors. Besides offering plenty of work, it has an active and supportive community, with a wealth of information on voice acting.
Jobs range from local commercial work to international animation spots to animation shorts or feature films and more. They have lots of work on a wide variety of genres in all types of languages including English.
This site gives a lot of options for new and experienced voice actors alike. If you are looking for a fun and flexible way to make money on the side or even make a living as a voice actor then this site is for you.
With tons of work available on this site, there is no limit to how much money you can make, as a member, you will get access to great resources and a supportive community to help you succeed! You can join this free site here.
27. Covoco
This website offers work for those looking to do voice over work.
Clients can post jobs and hire voice artists through this website. They also help to connect clients with voice artists and provide resources to help voice actors improve and grow their careers.
If you are looking for work as a voice actor or want to grow your career as a voice actor, you can sign up for an account with CovoCo. Then you can search through their database of projects and apply for projects that interest you.
As a beginner Voice Over artist, this is a great site to start from.
FAQ's
How to Get Started in Voice Acting if You're Not an Actor?
Voice acting is a very specific type of job. You need to be able to invest hours of time into improving your skills, and you should have some prior acting experience or training.
However, if you're just a beginner looking to break into the field, there are plenty of opportunities. Plenty of beginners start out as voice artists for small companies and start-ups; others work for large companies as regular employees.
What is the Easiest Way to get Voice Over Jobs For Beginners?
As far as voice over jobs for beginners goes, you don't have to struggle too much to get started. It's actually pretty easy to find a voice over job that pays well and doesn't require a lot of experience.
For example, you can sign up with any of the voice over talent websites offering voice over work for beginners. You can go to Fiverr or Upwork to get a voice over job fast. Once you land your first voice over job, you can continue to build your reputation on the site and find more voice over work. It's as simple as that.
How Much Money Can I Make As A Voice-over Actor?
How much money can you make as a voice-over actor? It all depends on your experience, the type of work you do, and your popularity. Some voice actors make as little as $10 an hour, while others earn $150,000 or more per year.
However, most voice actors earn between $30 and $50 per hour. There are also plenty of part-time voice-over jobs. If you're serious about voice-over acting, you can probably find work that suits your schedule.
Conclusion
The market for voice-over actors is competitive so it is important to stand out from the rest and be unique and original in your approach! Make sure that you market yourself correctly so that you increase your chances of getting chosen for a voiceover role!
Hope the above list helps you, you can select any website from the list to start your career in voiceover industry! Share with us your experience if you have any while working with any website from the list in the comment section below!