17 Best Apps for Getting Free Money When You Sign Up ($100+)
There are many apps available that help you get money when you sign-up. These apps can be used by anyone looking to earn extra income online.
How about if I told you that joining apps can earn you free money? Some apps give you $5 and others give you $100+ just for signing up if you meet a few requirements.
Mostly these apps are reward-giving apps. If you are an internet user, then chances are you have tried some of these apps.
What it means When We Say "FREE MONEY"
Free money is considered as cash or a prize received as a sign-up bonus. On some apps, you are not required to take any action, just sign up and you will receive your free bonus.
While many of the apps require you to perform some activities before receiving bonus money.
For example, when you sign up on inbox dollars you get $5 immediately bonus money, and when you sign up on Rakuten you get $25 sign up bonus only when you make a purchase of $25. As a result, we consider this "free" if you were planning to buy something anyway.
Here are the Apps & Websites That Gives Free Money for signing up
1. Ibotta
Sign Up Bonus: $20 after scanning your first receipt
Ibotta is a free app available for both Android and iOS platforms. It associates itself with brands in order to give you cash back when you shop at places such as Target, Walmart, CVS, and Walgreens. All you need to do is scan your receipt, upload it in the app, and you will get your money back.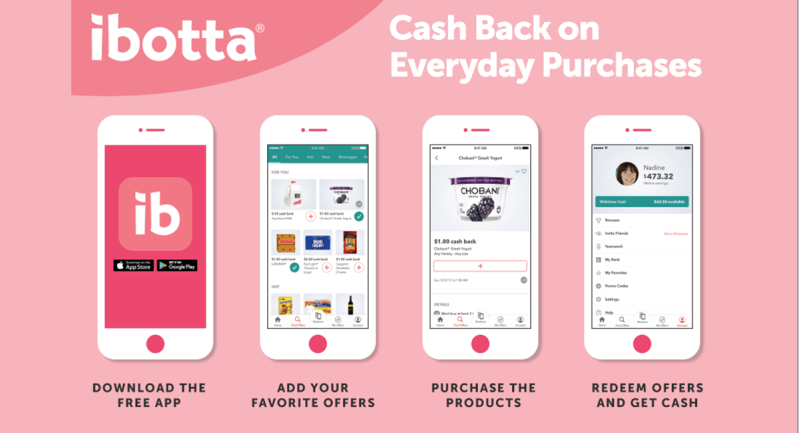 When you sign up you get $20 bonus money after you scan your first purchase receipt. You can withdraw your sign up bonus money by paypal. The minimum amount to withdraw is $20.
The bonus money earned on Ibotta is for redemption only, so you cannot use it to make purchases with the Ibotta app or website.
2. Stash
Sign Up Bonus: $5
Stash is a budget and investing app that helps you create a savings and spending budget. The app will tell you when and how much you will save with your purchase.
You can invest in stocks, bonds, and mutual funds. You can set up automatic transfers into your Stash account on a regular basis if you want to save consistently and avoid any impulse purchases.
When you sign up for your first transaction with Stash, you get the $5 welcome bonus. You get the bonus when you link your debit or credit card nd you need to deposit a minimum of $5 in your account to get the bonus.
3. Cash App
Sign Up Bonus: $5 to $15
Cash App is a banking app that lets you invest your money. When you sign up and send $5 to another cash app user you get $5 deposited into your account.
Once you link your bank and bank cards in the app, you can start sending and receiving money. Cash App allows you to link your debit or credit card to fund your account, and you can link your bank account to withdraw money.
Using the Cash app you can also buy cryptocurrencies like BTC, ETH, ETC, BCH, LTC, and ZEC and stocks.
You also get a referral bonus of $5 to $15 every time you refer a friend to Cashapp.
4. Aspiration Spend & Save
Sign Up Bonus: $150 to $200
Aspiration app is a free financial app that helps you track your expenses and budget your money better. This free app lets you set goals, keep track of your income, track your expenses, and get rewards when you reach your goals.
To get the sign up bonus of $150 to $200, the only requirement is that you spend at least $1000 within 60 days after account opening.
Opening a new account only takes a few minutes. So sign up now and get your free money
5. Acorns
Sign Up Bonus: $10
Sign up for free on Acorns and receive a $10 bonus, you can immediately invest or transfer the bonus to your bank account. Acorns is an investing app that rewards you every time you invest money. You can invest from $1 to $1000 and get paid 2.5% interest.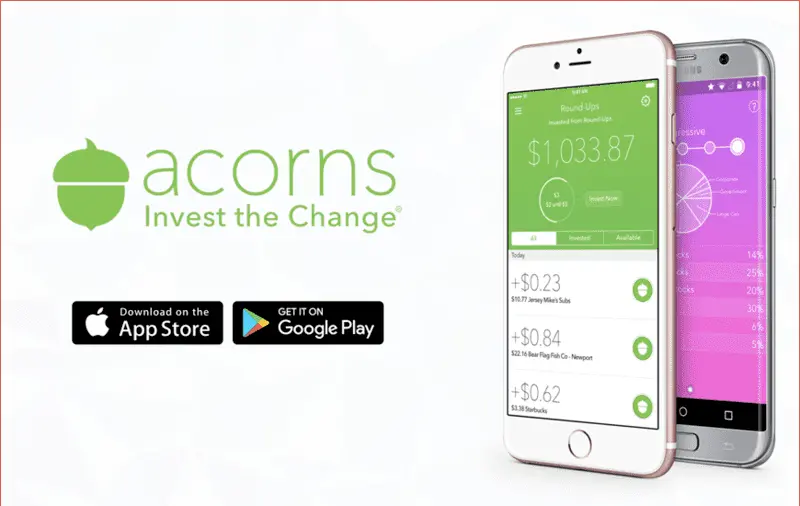 Acorns helps you invest in the stock market. They select the stocks for you and maximize your returns. You can learn all about how the stock market works using this app.
6. Rakuten 
Sign Up Bonus: $20 in giftcard
Rakuten, previously known as Ebates, is a leading global online shopping site. They operate over 3500+ online stores and you can earn $20 rewards when you spend at least $20 on their website. Rakuten app gives you special offers, cashback, and coupons from your favorite stores including Amazon, Walmart, Target, Sephora, Expedia, Netflix, and more.
They also reward you for every friend you refer. Your friend's first order of $30 will also earn you $30. So, if you refer three friends, you will get a total of $90 in rewards. This is one of the best apps to get free money when you sign up.
7. M1 Finance
Sign Up Bonus: $500
M1 Finance allows you to invest in stocks in as little as $10, you can also use it to invest in cryptos such as Bitcoin, Ethereum, Litecoin
They trade stocks and ETFs. Other than investing and trading you also get an option to borrow money from M1 Finance based on the value of your portfolio.
With M1 Finance you can receive a payout of up to $500 as a welcome bonus when you sign up.
8. Tada
Sign Up Bonus: $10
Tada is an online shopping platform that rewards you for your online purchases with cashback.
You can start earning cash back for your online purchases on Tada by linking your debit or credit card to your chosen retailer. You can earn up to $1 cashback per purchase.
One can earn cashback from popular retailers like Amazon, Groupon, eBay, Target, Walmart, Macy's, Kohl's, and more.
On signing up as a new user, you get a signup bonus of $10. You can only redeem your bonus by earning a cashback of $10 and you can withdraw by paypal.
9. InboxDollars
Sign Up Bonus: $5
InboxDollars is a platform that allows you to get cash rewards for answering surveys, shopping online, playing games, and more. As a member, you can earn up to $14 per survey by completing the surveys they send you. Apart from this, you also receive payments of $3 per referral and upto$7 per purchase that you make through their platform.
There are around 10,000 retailers that you can shop from and get cashback from and you can also redeem your earnings via gift cards.
Signing up is free, and you'll get $5 as a bonus. To withdraw you need to earn at least $15 in earnings.
10. Opinion Inn
Sign Up Bonus: $10
Opinion Inn is an app that allows you to earn money by writing reviews. Once you sign up with them, you'll get paid to write reviews about products of your choosing. You'll also be paid for sharing referrals and reviewing offers.
On Opinion Inn, you'll first choose your product to review, then write your review and post it on your profile. Your review is then checked by an independent third party. Once you've earned $15, you can then cash out any time you want.
Opinion Inn pays you $10 as a signup bonus, you can withdraw your earnings and bonus by paypal.
11. Groupon
Sign Up Bonus: $10
Groupon is one of the most popular sites for discounts and coupons. The Groupon app gives you access to daily deals and coupons. Your first step is to choose your city and language from the settings page.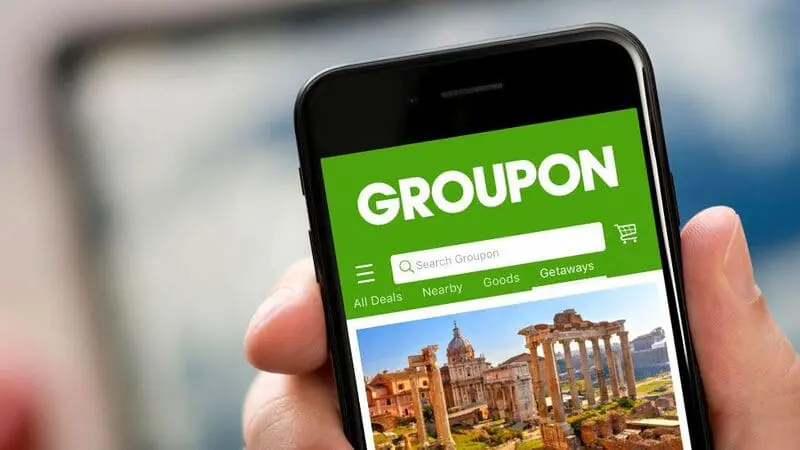 Once you've done that you'll be able to start searching for deals in your area. Each deal has a certain expiration date, so do your deals soon or you won't be able to use them. Once you've chosen a deal, click on the "Get Deal" button and you'll be redirected to the merchant website to redeem the offer.
You get $10 as a free sign-up bonus. For every friend you refer, you'll get $10 when they join the site.
12. Swagbucks
Sign Up Bonus: $10
Swagbucks is a rewards site that rewards you with points as you shop. You can either redeem your points for gift cards, sweepstakes, or cash. There are thousands of ways to earn Swagbucks, including watching videos, shopping, searching the web, and taking surveys.
You can get $10 as a free sign-up bonus. There are also daily bonuses that you can earn by watching videos, taking surveys, completing offers, and shopping.
For every referral you refer, you'll get 10% of whatever they earn.
13. BeFrugal
Sign Up Bonus: $10
BeFrugal is a website that rewards you for shopping through their website. They'll give you cashback on your purchase, monthly rebates and there are lots of ways to earn additional cash.
They feature some of the finest cash-back returns on the web due to their long-standing popularity.
They give $10 as a signup bonus and the cashout threshold is $25 for both gift cards and Paypal.
14. MyPoints
Sign Up Bonus: $10
With over 500 instant reward options and 1000's of ways to earn cash, MyPoints has a huge rewards program. They feature lots of special retail offers, electronic gift cards, and sweepstakes.
On MyPoints you can earn by watching videos, taking surveys, completing offers, shopping, and referring friends.
You get a $10 giftcard for free for signing up on the site. You can redeem your gift card and cashback only after you have made your first purchase within 30 days of signing up.
15. Zap Surveys
Sign Up Bonus: $6
Zap Surveys is a great site for earning cash while doing surveys. The site has various survey panels that vary, ranging from 5 to 15 minutes. Rewards range from $1-$5, or you can choose to receive gift cards for Paypal or Amazon.
For every survey you do, you can earn up to $1.50. You can also earn Amazon rewards by inviting your friends.
The site has a $6 sign up bonus, and the cashout threshold is $25 through Gift Cards or Paypal.
16. Checkout 51
Sign Up Bonus: $5
Checkout 51 is a cashback site that offers excellent rewards for shopping. Whenever you choose to shop through 51, you earn cashback that is redeemable via Paypal or Amazon gift cards.
The cashback is earned from online purchases only. The criteria to earn varies from product to product, but the minimum cashback earned is $2. A referral bonus also exists, for every friend you refer to the site
This app gives you a $5 sign up bonus when you redeem your first offer on the app.
17. Fetch Rewards
Sign Up Bonus: $5
Fetch Rewards is a cashback website that makes it possible for you to earn points every time you shop online. These points can be later redeemed for gift cards from popular brands, like Amazon, Starbucks, Walmart, and more.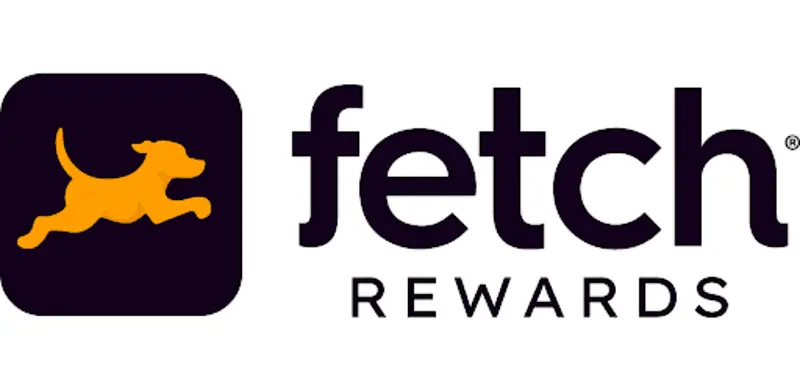 The signup bonus amount is $5 in gift cards, and there is also a referral bonus. This means that if you refer someone, both of you can earn $5 each.
One can withdraw their earnings through Paypal or Amazon gift cards instantly.
Final Thought on The Best Apps for Getting Free Money When You Sign Up
If you are short on cash, then these cashback apps could be the solution. You only need to be a member of these sites or download the apps, and then follow the offers. That is it. It's as easy as that. You just have to do a bit of research to find the best deals, and redeem them.
From the above list choose or use all Apps for Getting Free Money When You Sign Up, the signup amount may be small but when you sign up on multiple apps it can add up and help you in your finances.
So use these apps and earn some money by signing up in your spare time.