30 Best Proofreading Jobs Online For Newbies To Earn Money
Do you enjoy proofreading articles for different people or spend time correcting grammar mistakes and spelling errors? Do you take pride in your accuracy and attention to detail as a grammarian? Are you interested in earning a steady and reliable income by proofreading websites, documents, publications, and other written materials? Then a proofreading job may be for you.
If you have a passion for reading and want to be part of the online publishing industry, you should consider checking out the availability of proofreading jobs online. While there are plenty of sites that list potential job opportunities, you can learn more about how to get your first proofreading jobs online.
The job involves reviewing (or proofreading) written materials by correcting the spelling and grammatical errors, and formatting materials for publication.
What can you do with a career in proofreading?
You can proofread and format and review all types of documents, from business letters, official reports, advertisements, certificates, catalog, magazines, books, and even web pages.
Here is the list of companies where you can get proofreading jobs online and earn money.
1. FlexJobs

This website has a list of more than 250 jobs related to proofreading. The job positions available include proofreader, copy editor, manuscript editor, technical writing, and proofreading tutor.
2. Remote.co
This website has a list of several remote proofreading jobs. If you have a Bachelor's degree and two years of proofreading experience, you can apply to become an online proofreader. The position requires proofreading fiction and non-fiction books.
3. Upwork
Upwork is a freelancing website where you can find proofreading jobs online. They have several free and paid membership levels, with the latter requiring you to pay a subscription fee.
This website has both short and long-term proofreading jobs available.
4. Plenty Of People
If you are a qualified proofreader or editor who has at least one year of proofreading experience, you can submit an application for a job at this company. The position involves proofreading website content. You will be working remotely.
5. Fiverr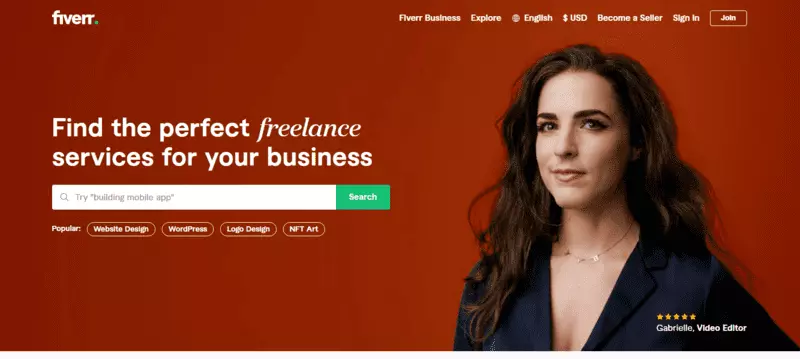 Fiver is another freelancing website where you can find proofreading jobs online. Generally, proofreaders work on different tasks including correcting punctuation, grammar, and spelling mistakes. If you have these skills, you can use them to become an online proofreader.
6. Freelancer.com
Freelancer.com is another great website where you can find proofreading jobs online. There are many freelancers who are looking for proofreaders. All you have to do is sign up as a proofreader, bid on projects, and complete them. You can post sample documents to demonstrate your proofreading skills.
7. Polished Paper
Polished Paper Co is a company that provides proofreading services. You can find work as a proofreader from this company by simply sending them a sample of your work. I worked there for a few months, and I actually ended up doing a partnership deal because I delivered so many projects on time.
8. Lionbridge
Lionbridge is a company that offers proofreading jobs online. You can work there as a proofreader by completing the projects on their site. There are lots of work-from-home jobs available these days. Working with a company that pays well is a great way to make extra money
9. Domaine
Domaine is a company that provides proofreading jobs. You can work as a proofreader there by sending in a sample of your work. They do require a lot of work, and the work is always interesting.
10. Launch your own Business
To build your own business with proofreading jobs, you will need to market yourself. You would need a website, business cards and brochures to attract customers. You also need to join social media groups to engage customers in conversations and make them aware of your services.
The best part about your proofreading business is that you can charge your own rates.
11. Scribbr
Scribbr is not a job, but a business. The company is a marketplace where writers can buy, sell and hire services. Scribbr provides many services, including language editing and proofreading.
12. Proofreading Services
This is a nice platform to find proofreading jobs and earn money from home.
The requirements to create an account are very basic. As a proofreader, you will only need a computer and an internet connection.
13. OneSpace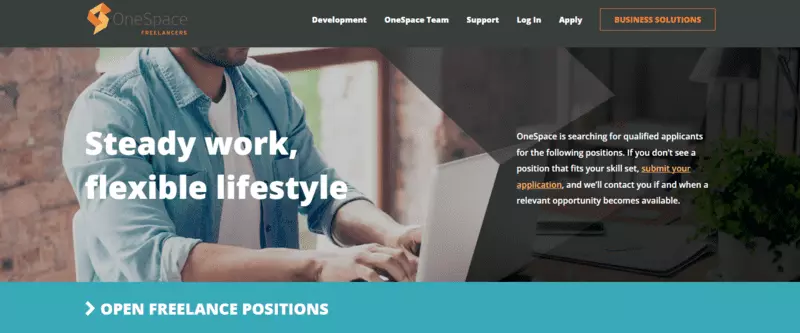 OneSpace is a community of freelancers and people who run their businesses online. The site offers a variety of freelance jobs, including proofreading, writing, and editing. Clients can post their requests on the website and freelancers will bid on them. The contracts are usually fixed price, but there are also hourly and fixed-bid jobs.
14. Planet Proofreading
Planet Proofreading is a fast-growing agency that offers proofreading jobs. If you are a newbie, they offer a program that allows you to earn up to $30 per hour. As an experienced proofreader, you can earn up to $80 per hour.
15. Craigslist
You can find plenty of opportunities on craigslist to work as a freelance proofreader. Clients post their requests on the site and freelancers bid for it. You can also post your ad on the site. There is no limit as to how many ads you can post, so it's a good platform if you need a lot of work.
16. Wordvice
Wordvice is one of the largest online proofreading agencies on the internet. The company hires proofreaders from all over the world, and they pay good amount per hour.
To apply to Wordvice, create a resume and cover letter, and introduce yourself to the hiring manager. Then, send your application to [email protected]
17. Guru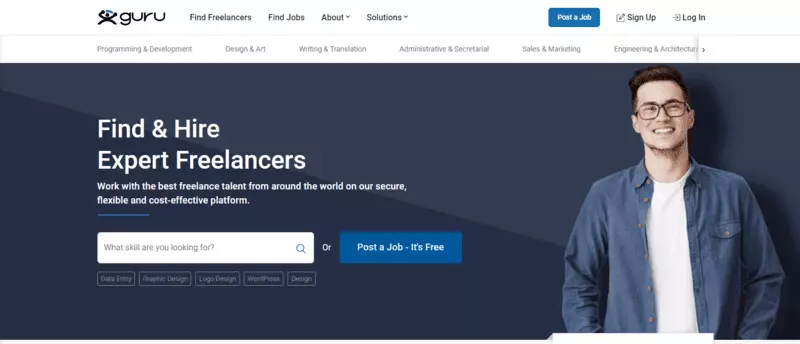 Guru.com is one of the best freelancing companies that has proofreading jobs from all over the world. Although the company asks for experience, they don't really limit their hiring process, and you can click "apply" and submit your job application from anywhere.
18. LinkedIn
LinkedIn is the world's largest professional networking website, and you can find many freelance proofreading jobs there. Companies hire independent professionals through the website and the professionals choose jobs that fit their skills.
Yes, you can find Proofreading jobs on LinkedIn too.
19. Edit911
Edit911.com is a website that has editing and proofreading jobs from all over the world. The hiring process takes less than 24 hours, but they have special requirements before joining the site.
On this site, professionals can work as independent contractors and they choose their own terms.
20. Proofreading Pal
Proofreading Pals is a proofreading company that works with individuals from all over the world. You can join the company for free, and you can submit applications to those positions that you are interested in.
This site prefers graduated students to join as proofreaders, they are responsible to cover clients' requests and are accountable for their work. They are also tasked to revise work according to clients' different requirements.
21. SmartBrief
SmartBrief is an online news platform that hires journalists to cover news stories for various industries. It focuses mainly on business, economics, healthcare, technology, and politics. They provide plenty of proofreading jobs online.
You can apply to be a proofreader through this website. It is the best site for online proofreading jobs for students, especially those who are just getting started. It's hard to find jobs online without experience, so this is a great opportunity for young people.
22. EditFast
EditFast is a company with proofreading jobs. Its top priority is to match the best editors with talented writers. This platform connects writers and editors all over the world. They also recruit proofreaders to satisfy a variety of clients' needs.
23. Writing Jobz
Writing Jobz is an online platform that is mainly for proofreading. Its vision is to help writers, journalists, and bloggers earn a living from their writing. Writers who are fluent in English and interested in proofreading are highly encouraged to apply.
24. Scribendi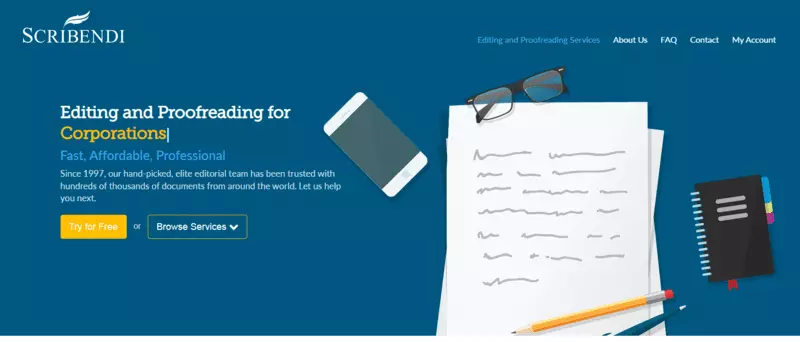 Scribendi.com is a platform that provides opportunities for people to build their online careers. It has an international scope, and it accepts applications from proofreaders from all over the world.
You need to have 3 years of experience in the proofreading world. It is preferred to have a degree in English or to be a native speaker. You are required to have excellent proofreading skills with a fast response rate. You should have strong knowledge of English language grammar and spelling.
25. Writer's Job Shop
Writer's Job Shop is probably the biggest platform at the moment. It has many clients all over the world, and it hires people based on skills, rather than location.
Its content editors and proofreaders edit a wide variety of projects, from academic essays to financial texts to technical manuals. Given the fact that this platform connects people with a number of clients, it is extremely important to communicate effectively.
There is no shortage of proofreading work on this platform.
26. MediaBistro
MediaBistro is a platform for Copywriters, Social Media Managers, Proofreaders, and More.
MediaBistro has a pay-per-job system, which basically means that you get paid per completed job you submit. They also hire editors, which means if you join this site as a proofreader, you can also become a content editor or social media manager in the future.
They accept applications from individuals all over the world, and you can apply on their website.
27. Reedsy
Reedsy is a freelancing platform that connects editors, copywriters, and proofreaders with book publishers, small businesses, and online publications all over the world.
You can collaborate with other freelancers and work on several projects simultaneously. Since they only accept membership requests through their website, it is time-consuming to apply for membership, but once you have it, you can work from anywhere you want.
28. Gramlee
A website similar to Reedsy, Gramlee offers a good amount of flexibility in terms of getting paid. Members can bid on different jobs depending on their availability and expertise.
Gramlee also pays competitive wages to freelancers, and as long as you meet their qualification requirements, you'll get a nice amount of proofreading jobs in here and you'll earn a decent amount of income every month.
29. CACTUS Communications
Cactus Communications is an online marketing firm based in Austin, Texas. They seek to communicate messages through design, advertising, and graphic design. If you're creative enough, you can land a job as a proofreader.
The company pays competitive wages to their employees, so if you're an avid reader and interested in topics related to science, don't hesitate to apply for this job.
30. R3ciprocity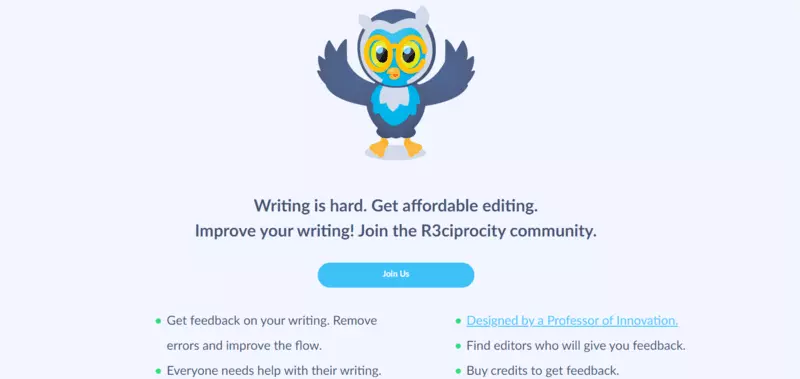 R3ciprocity is an editing platform that hires talented designers and writers. The company provides competitive wages and flexible work schedules. One can find proofreading work on this platform as well.
Tools Required for Proofreading
Grammarly: Grammarly is an online proofreading tool that helps improve and correct your written work. This tool runs on all devices, including computers, tablets, and smartphones. Grammarly has several premium features that can help you proofread more accurately and efficiently.
Copyscape: Copyscape is an automatic plagiarism checker that checks third-party content. This service helps users detect plagiarism in text, images, and videos. You can verify your content by checking with the Copy
Plagiarisma: Plagiarisma is an automatic plagiarism detector that can check documents for plagiarism by comparing it against other documents on the internet. It's simple to use and can be used for plagiarism detection and removal in different formats (PDF, Word, etc.).
Google: Google's real-time language checker is a built-in spell checker and language translator on Google Chrome. This tool checks the language and grammar in your documents and posts so that you can edit them easily.
Spell Check: Spell Check is a free online tool that highlights spelling mistakes in a sentence. This tool is especially useful for people who write English as their second language or those who simply can't spell properly.
Hemingway: Hemingway is a free online tool that helps authors write better sentences. It highlights the passive voice in a sentence and recommends better alternatives for passive words, which are written in the active voice.
Conclusion
In this article, we've covered how and where to find proofreader jobs in the online market.
Many firms hire proofreaders on a regular basis. They keep a keen eye on spelling and grammar mistakes in articles. If you're good at spotting errors, you can land this job with ease. It's time to take your proofreading skills to the next level and also make money with them.
Now that you know the importance of proofreading, we hope that you can land a job at one of these above companies or platforms.