10 Amazing Benefits of Having A Blog – Start Blogging in 2023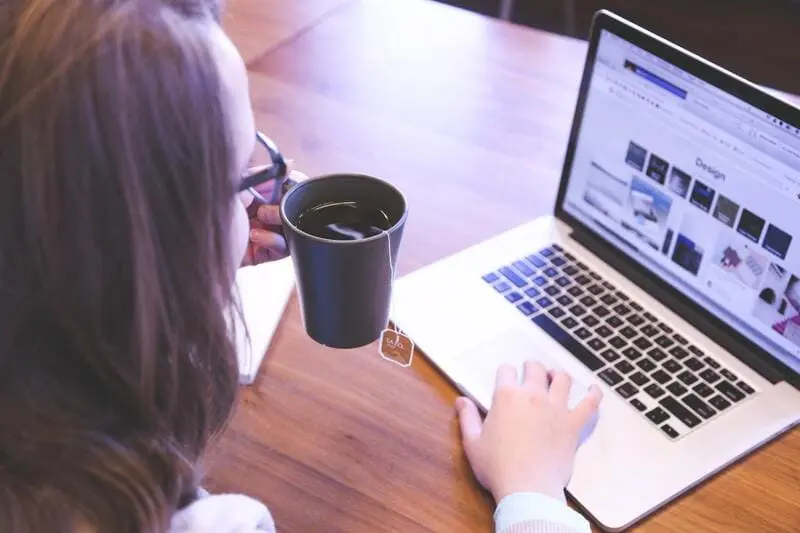 NOTE
If you want to make job replacing income and want to work online from the comfort of your home or anywhere in the world
Take a look at this - Live Chat Jobs
Blogging can be used for a variety of purposes, including documenting your professional background and promoting your talents. If you have something relevant to share, people will be attracted to your blog. Having a great blog is an effective way to reach all of your potential customers.
A blog is one of the best ways to get your content in front of lots of people. Blogging can be an incredibly powerful tool, and here's why: Your content has a home.
A blog is where you put your heart and soul into creating compelling content. It's where you control the content experience, and it's where you make real connections with your readers.
Here are some of the Advantages and Benefits of Blogging
1. The Blog Helps You Build Trust
If you are blogging regularly, you are helping your customers see you as a trusted expert in your field or industry. You are giving your customers a reason to keep coming back to your blog for more great information that will help them with their business.
People trust businesses that help them solve a problem or answer their questions. Your blog helps you accomplish that by helping customers find you online by providing them with the information they need when they need it the most.
2. The Blog Makes Your Business Look Professional
If you create a blog for your business, you are giving your business the credibility it needs to succeed in the modern marketplace.
Having a business website is not enough anymore; you need a blog on your website as well to help attract new customers and build a solid customer base. Without a blog, your business will look outdated, unapproachable, and not up-to-date in today's marketplace.
Blogs create conversations between you and your customers and help develop relationships with them that will hopefully lead to more sales for you in the future.
3. The Blog Improves Your SEO Efforts
Search engine optimization is critical to the success of any business today, especially small businesses that are just getting started. Having a blog helps businesses increase their search engine rankings, which in turn increases the number of visitors they get to their website and helps drive more sales to their business.
Search engines love blogs because they are full of fresh content and contain links to related websites as well, which search engines like Google like to see on websites. Blogs give your website authority with the help of search engine optimization efforts. This translates into more customers and more sales for your business.
4. Blogging allows you to make Passive Income
Businesses that use blogging have a huge advantage over other businesses that don't take the time to start a blog on their websites. When you take the time to create a blog post, you are making an investment into your marketing, and you are essentially selling yourself to the world as a thoughtful leader in your industry or niche.
If you create great content on your blog that is helpful to your target audience, you will be rewarded with passive income in the form of referral traffic from people who find your content helpful and want to share it with others in their network.
Affiliate marketing is one of the best ways to generate passive income from your blog.
What is Affiliate Marketing?
Affiliate marketing is the practice of earning a commission by promoting someone else's products or services for pay. You find a product or service you like and then promote it on your blog or website, using a special link or tracking code to track sales. When someone clicks on your link and then makes a purchase, you earn a commission on that sale.
All you have to do is direct people to products you like and make a small commission on the sales that are made through your efforts. You don't even have to worry about customer service issues because the product creator takes care of that for you.
This is a great way to make money while you are sleeping. You can build an email list and sell products to your email list of subscribers without ever having to sell anything yourself! It's a win-win situation.
5. Blogging Gives You a Voice
in the Marketplace If you have a story to tell about your business, why not share it with the world?
Having your own voice in the marketplace will help set you apart from your competition and will help you stand out from other businesses in your industry who are only focused on themselves instead of their customers.
A blog is a great way to share your expertise with the world and help you establish yourself as an industry leader in your space.
6. The Blog Can Drive More Traffic to Your Website
The more people who visit your website, the more leads and sales you are likely to get for your business. Traffic is key to generating more leads and more sales, which is why having a blog is so important for your website and business as a whole.
With a blog, you have the perfect opportunity to increase traffic to your website, which will help you generate the leads you need to grow your business and increase your sales in the process.
But don't just stop there! By creating a call-to-action in your blog post, you can increase the number of people who subscribe to your mailing list and even help you generate more revenue as a result.
7. Blogging Attracts Quality Visitors
When people visit your website, you want to make sure they are high-quality visitors who are interested in your products or services and who are likely to become a customer at some point down the road.
A blog is a great way to attract those types of visitors to your website and keep them coming back for more information in the future.
If you have useful information on your website that helps people solve their problems, they are more likely to come back to your site again in the future when they need more information or if they are ready to make a purchase from you.
8. Blogging can get you bigger opportunities
If you want to grow your business, you need to take the time and effort to create a great website that represents your brand and who you are as a business online.
Blogging can help get you those bigger opportunities that you want so that you can help more people solve their problems, grow their businesses, and become more successful in life overall.
Seeing your blog getting popular, other big brands will be interested in partnering with you to promote your products and services in exchange for a share of the profits you make from their efforts.
Having a great blog can help you gain the attention of other successful entrepreneurs who are willing to help you grow your business in exchange for a percentage of the profits.
Big brands would also like to advertise their products on your website the possibilities are just endless.
9. The Blog Can Help Increase Sales of Your Products or Services
Blogs allow you to share helpful content about your products or services, which can encourage people to buy them.
When customers learn more about what you are offering and how your products can help them solve their problems, they will be more likely to make a purchase from you instead of the competition.
Blogs can also help you get more reviews for your products and increase your social proof as a result. If you have a lot of positive reviews for your products or services, they will be more likely to buy from you because they can see others are already buying from you and are happy with their purchases.
10. Blogging is Fun and Enjoyable.
Many people start a blog because they want to share their knowledge and expertise with the world and get paid for it in the process. But blogging can be a lot of fun too.
If you have a hobby that you love, you can share that with your audience through blog posts as well. People love reading content that helps them learn something new and find a new hobby that they can enjoy on their own time as well.
Starting a blog doesn't have to be intimidating or difficult either. For some blogging is a stress buster, while others find it fun and rewarding at the same time. Either way, it's a great way to connect with your audience and share your knowledge with them while making money in the process.
Conclusion
There are many benefits of starting a blog you can generate passive income, build an email list, get to network with other bloggers, etc. just to name a few.
Find out what you like to blog about and then start writing. Getting started is simple, and it doesn't have to be expensive either. When you start a blog, you are creating an asset that will continue to pay you for years to come if you continue to invest time and energy into it. So What are you waiting for? Start blogging today!