45 BEST HOBBIES THAT MAKE MONEY – Quick Ways To Generate More Income
NOTE
If you want to make job replacing income and want to work online from the comfort of your home or anywhere in the world
Take a look at this - Live Chat Jobs
Have you ever thought that your hobbies can make you money, well there is a good, fun, and easy way of doing so. People use their hobbies to relax and unwind, learn new skills, and make new connections.
Hobbies that can make you money are highly sought after. If you're skilled at a particular activity, you can charge high prices for it. With a little bit of time and creativity, you can make money from your hobbies and pastimes.
Maybe you're looking to take a little pressure off the family budget or stash a little extra cash away for that family holiday you've been planning for years? Well, you've come to the right place!
Here is the list of best hobbies for starting a small side business from things you already enjoy doing!. This extensive list can help narrow down something that is a suitable fit for you.
1. Cooking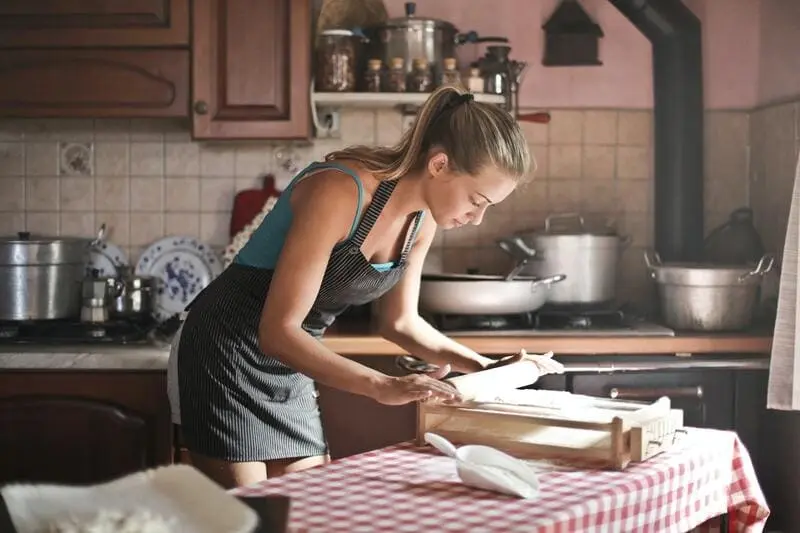 This is one of the most popular hobbies that can make you money! You can start your own personal catering service or open a food truck!. You can also consider being someone's personal chef or start a supper club in your home!
I would strongly suggest that before considering starting your own business you first get some experience in the kitchen. It could be either working for a private chef or a restaurant. Once you have gained some experience you can start your own catering company.
2. Flying Drones
Flying drones has become a new hobby for many people worldwide and has become very popular due to the drone market being so popular nowadays. Drone flying gives you the opportunity to get the perfect shot for that perfect Instagram post or that video for your youtube channel.
The drone market has boomed in the past couple of years and is expected to grow even more. Some drone pilots and companies make money by flying drones and selling videos or photos they made to magazines and companies, making advertisement videos for other companies, or filming for movies or tv shows.
3. Social Media Management
If you love social media and spend most of your time surfing social sites, then you will enjoy managing social accounts for someone and earning money while doing it.
Social media management is the act of posting on social media networks in order to interact with customers or increase brand awareness for your brand or business. It is part of digital marketing and involves the management of social media accounts for your business or brand. The social media manager must create content that matters to their customers and post it on social media platforms, such as Facebook, Twitter, LinkedIn, Instagram, and others. They should also interact with their customers and respond to their comments or questions in a timely manner.
Social media management is a full-time job and account managers are expected to work up to 40 hours a week. However, most social media managers work remotely from home.
4. Editing
You can do editing as a freelancer or you can start your own editing business from home! Editing is the process of making changes to written works to fix them, so the text is consistent and more clear. It can be anything from rearranging sentences to adding citations to the text to make it factual or removing grammatical mistakes from an article or document you were given!
There are many people who prefer to hire an editor to edit their books, articles, or essays and you can help them out by editing for them to have quality written works.
You can also consider editing gigs on sites like Upwork or Fiverr, where you can have a portfolio where you can showcase your editing skills to potential clients!
5. Writing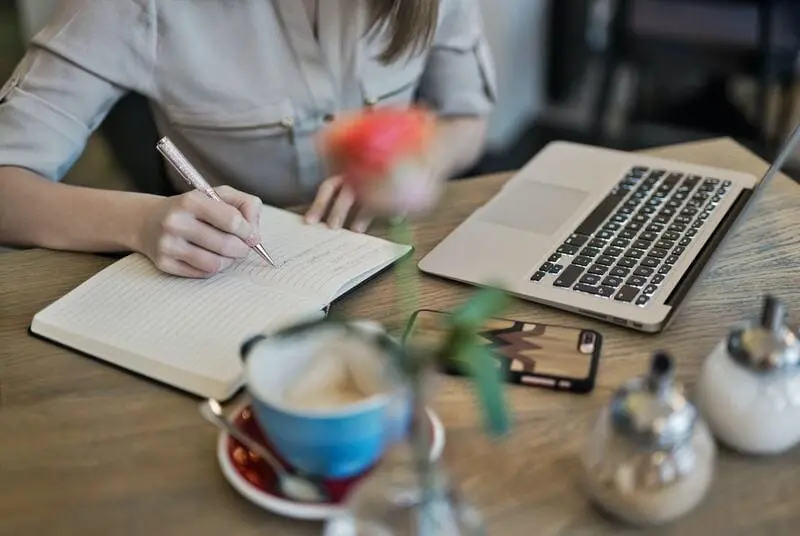 Writing Books It is one of the best hobbies that can make you money! Writing books is not as easy as you may think but it can be very rewarding. If you have a story you want to tell or a topic you want to write about you can easily start your own book publishing company and make a lot of money from it!
You can start your own book publishing company from the comfort of your home by having your own website and doing online market research to find your audience to market your books.
6. Dog walking
Dog walking is very rewarding! If you love to spend time with dogs then this can be one of the best hobbies that can make you money! You can either start your own dog walking business or you can work for an established company!
Most dog owners are willing to pay dog walkers to walk their dogs for them so they can go to work or do other errands. Dog walking can actually turn into a very profitable business!
7. Baking
If you're a baker and love to bake then you can turn that hobby into a profitable business! You can start up your own bakery or bakery delivery business!. You could sell your baked goods at local farmer's markets or bakeries or even start your own bakery delivery business where you offer baked goods to the community!
Making cakes for birthdays, anniversaries, or weddings can make a lot of money!. You can also consider selling your baked goods at grocery stores!.
8. Driving
Driving can be one of the best hobbies that can make you money! You can drive people to and from places or pick up and deliver packages and mail! You can easily earn $25 an hour or more if you drive for Uber or Lyft!.
If you are on your own then you can easily get $15-$20 an hour or more depending on your location! If you are short on time then you can use a rideshare service like Uber or Lyft to make extra money. There are many driving apps that pay you to drive.
9. Creating a Blog or Website
A Blog or website can help people increase awareness of a subject and gain an audience that is interested in it. A blog is a website where users post their thoughts and opinions on any topic that interests them. You can earn money from it by selling ads on your site or selling products.
You can also write sponsored blog posts where you write about specific topics for companies and brands!. This is a great way to make extra income online with a blog. A website can help people share their message to the world and make money from it.
You can gain revenue by charging for your product, or selling ad space on your site to companies or brands!.
10. Gardening or Landscaping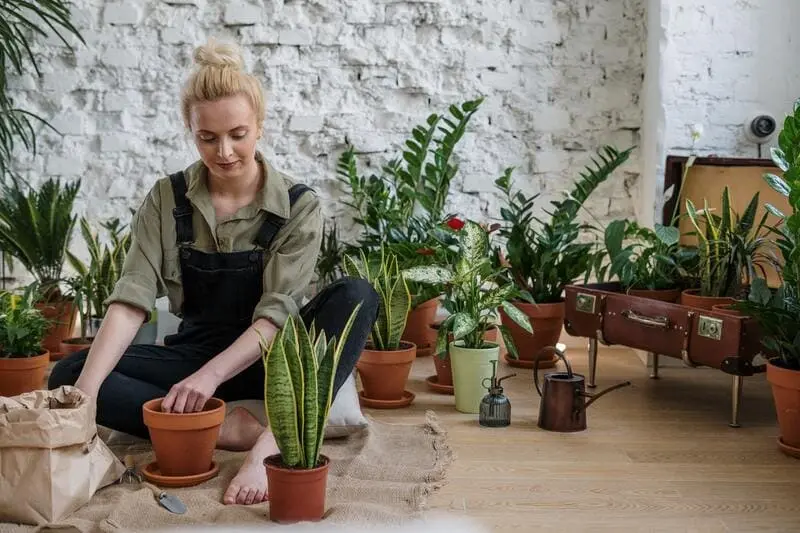 Gardening or landscaping can be one of the best hobbies that can earn you nice cash. If you love to garden or landscape then you can start your own gardening or landscaping business!. You can simply start your own gardening or landscaping business by advertising or word of mouth!.
You can also advertise your services on Craigslist or set up your own website to attract clients and keep clients happy!
11. Playing an instrument
If you love to play an instrument then it's very profitable to earn money from it!. You can teach others how to play your instrument or you can play music at parties! You could also join an orchestra and get paid a decent salary!.
You can also become an accompaniment artist and earn money for playing piano or organ at events. Being a music teacher is another great way to make money from your music instrument skills!.
12. Web Design
If you are a creative person, then web designing can be a great hobby; you can earn some extra money by designing websites for your friends. For the people who do not have the patience and skill for web designing, Web development is a vast industry that needs talented web designers and programmers who know how and where to position elements on the screen to make it look impressive.
If want to make money online from web designing, then you can also start your own web designing business from home without investing a ton of money!.
13. Photography
If you love taking pictures or have a knack for it, then you can make money from it as well. You can take pictures for people and charge them for it or you can offer photography services for weddings, events, and other special occasions to make some money!.
You could even sell pictures you took through social media sites like Instagram or Facebook!. There are many places to sell photos online and some sites will pay you more than others!.
14. Sewing and crafting
Sewing and crafting are a lot of fun to do at home for you and your family and friends. If you like sewing and crafting or want to start a hobby that can make you money then here are some tips to get you started:
Start with old clothes and repurpose them by sewing them together to make a new piece of clothing, a wall hanging, or even a pillow cover. Sell your handmade items on Etsy or on eBay or even set up a website to sell your handmade products!.
15. Making Digital Art
Currently, digital art is one of the most creative and exciting types of art that you can get into today. With the advancement of technology today, this art form has been expanded and grown to make it more realistic and visually appealing to viewers.
The digital art field offers freedom of expression to artists. Modern digital artists leverage technology including computer programs, cameras, scanners, and printers to create works of art. If you love painting or drawing then you should consider becoming an artist in the digital world. You can create your own digital art and sell it online to make money!.
16. Interior decorating and design
If you love decorating and interior designing then you can turn that hobby into a lucrative business!. Interior designing is a challenging and rewarding field of business where you can put yourself into creating beautiful and engaging spaces for people to live in!.
Interior designing can be done for business or residential purposes but you can work as an interior decorator or as an interior designer! For residential purposes, you can offer your services to clients who are looking for someone who can help them design spaces in their homes!. Businesses can hire you to decorate their location, their offices or retail spaces!
17. Tattoos or body art
If you are into tattoos and body art then you can work as a tattoo artist or body artist at tattoo shops or at events! If you specialize in a specific type of tattoo then you can also work as a freelancer and earn money from other people. You can even start your own tattoo or body art business!.
You can sell your tattoos by starting your own business. If that sounds like something you'd be interested in, then you might be amazed at the type of profits you can earn going into this career. Very simply put the more people you have as clients, the more money you can make.
18. Fitness or exercise instructor
Some people decide to turn their hobbies into a profession and this can be a great way to make money on the side. You don't need a lot of credentials to start recruiting for a group fitness instructor job, and many people choose to do this as a side hustle as opposed to making it their full-time job.
To sign up for these jobs, check with a local gym and organizations such as Good Life Fitness and Planet Fitness, or sign up on sites like Fitpass and Fitpass Elite. The companies require no prior experience and will train you in the use of all equipment.
A job as a fitness instructor also starts with earning a certification and the companies like Good Life Fitness and Planet Fitness provide that. According to the BLS Healthcare and Social Assistance's Occupational Outlook Handbook, the demand for certified fitness instructors will rise.
19. Drawing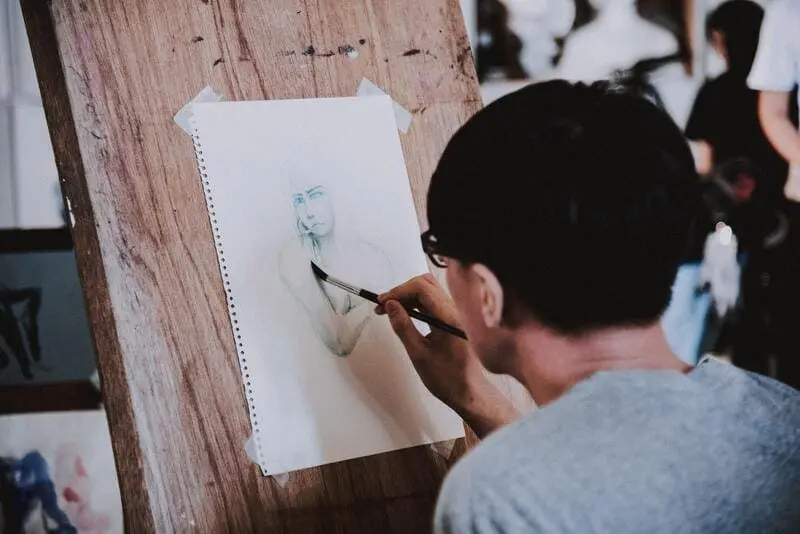 Drawing is the perfect hobby for you if you enjoy expressing yourself through art. Drawing is an artistic activity that you can create on your own time—and you don't need to be a professional artist to do it! All you need is a pencil and a piece of paper to get started. Some people draw as a hobby while others draw as their profession.
One can make a living through drawing such as comics artists or animation designers or illustrators. Drawing on comic books and animations and coming up with the storyboards, can get you paid well but it requires a lot of hard work and talent to get to this level.
20. Selling handmade goods on Etsy or eBay
If you get bored of things you always do, you can always buy your own materials, start making things to sell, and earn a little bit of extra cash. Handmade goods may also make a lovely gift that is more personal than something store-bought.
Good places to post these handmade goods are eBay or Etsy. You can sell your handmade clothes or jerseys on eBay, or make something specific.
Some people may think that with handmade goods they won't earn money but it depends on your type of products and if you sell it through well-known websites. Besides you can make many different types of products that are attractive and usable.
21. Calligraphy
Calligraphy is a great way to express your creativity while making beautiful artwork. With the use of pen and ink, you can learn to make various styles of calligraphy like a calligraphic script, Indian writing, or a hybrid style. It's a great skill that you can also make money with.
For instance, you can offer your services at a wedding to create artwork for wedding invitations or custom signage. You can also create your own book or greeting cards to sell online or at art fairs, or even offer calligraphy workshops where you teach others how to make calligraphy.
22. House Sitting
House sitting is the act of watching over someone's home while they are on vacation or a business trip. This may seem odd at first but there are several benefits to this service. It allows the homeowner to feel safe and comfortable when away for an extended amount of time plus it allows the sitter to meet new people, see new places and even earn a little money.
Earning money while housesitting can vary depending on what your responsibilities are. While performing a minder role, your main responsibilities consist of ensuring the home is secure, collecting the mail, and making sure plants and pets are properly cared for.
If you are interested in making money then make sure you check the websites that offer house-sitting jobs to see what they offer and how much they charge. You can advertise your services by doing a Google search and looking up house sitting/minding sites in your area.
Also Read: How To Get Paid To Sleep
23. Make YouTube videos
Developing online content is a great way to earn money, especially if you're creative and like to videotape. Just sign up for YouTube, once you make some videos, post them on YouTube and give them catchy titles! You can start making money by monetizing your YouTube videos.
Monetizing simply means allowing your YouTube channel to play ads. YouTube has its own partnership program, if you qualify, you can earn money based on video views. YouTube can be a great starting point to start building up a fan base and a following.
24. Painting
Murals are paintings that decorate an entire wall or area of a building allowing people to see visuals that tell a story or decorate a space. If you love to paint murals then that is a fabulous hobby.
This art form has been around since the early 1900s and people have continued to enjoy it around the world!. You can paint murals as a hobby or as your career!.
Muralists earn a good salary and can work on various design jobs such as murals in schools, hospitals, or businesses! If you enjoy painting portraits or beautiful landscapes you can consider being a painter to specialize in murals.
The best thing about murals is that they can be painted on almost any surface from homes, and schools to hospitals!
25. Hairstyling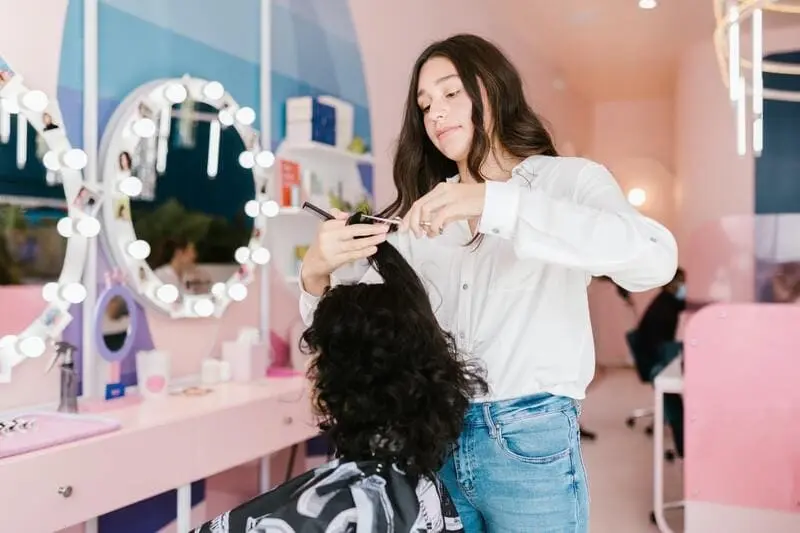 Hairstyling is a popular hobby for both men and women and can be a great way to make extra cash while doing something you enjoy. Many people start hairstyling as a hobby and then eventually turn it into a career or small business by setting up a salon in their home or at a friend or family member's home.
There are some great resources available online that offer tips and techniques to help teach you about hairstyling and teach you the skills that you will need in order to set up a business as a stylist.
A good place to start is by looking at some of the popular hairstyling magazines that are available online. These magazines can be a great source of inspiration and also offer valuable tips and advice that can really help you develop your skills as a stylist.
26. Doing makeup
If you love makeup then this hobby could really turn into a big career and a way to earn money on the side! Many people are now starting their own makeup businesses—just like salons—and earning a living by working on makeup gigs for brides or models.
Today, it is very easy to set up a website and sell your services online! Reaching out to local brides and models through social media, or advertising services on sites like Craigslist, Facebook, Pinterest, etc, can also get your work out there and attract new customers!
27. Dyeing Hair or Nails
If you love to experiment with colorful dyes then this is the right hobby for you! There are many hobbyists that enjoy dyeing hair or nails and turning it into a creative business venture. If you enjoy this hobby then you could consider setting up a small shop in your home where you offer hair or nail services to the public.
If you don't have the space in your home you can call local salons to see if they would be interested in your services. Your services can be a great way to earn money as there are many different clients that need a stylist to come in and dye their hair or nails!
28. Designing Business Cards
Designing business cards is easy and fun to do. You can design cards for your friends, family, and even yourself. When designing cards for your friends, and family keep in mind that your cards are a reflection of you and who you are as a person and a brand. If your cards are tacky and unprofessional then people may think the same about you and your business or brand as well.
You can sell business cards on websites like Etsy or eBay and start small by designing a few cards for your friends and family to get a feel for it! You can charge depending on the amount and complexity of the cards. You can also sell these designs to small businesses that are looking for their business cards to be created and printed as well! This is a great way to earn some extra money doing something you enjoy!
29. Crocheting
If you have a hobby like knitting or crocheting and you make some very beautiful items, why not sell them? You can sell them locally or sell them online. You can sell them at flea markets or at craft fairs or even better look for a good online store and sell them there.
If you are good at crocheting you may also want to sign up for sites like Etsy or eBay where you can sell your items to people who enjoy them. There are many people who crochet as a hobby and are looking for great items to purchase, so if you start offering them beautiful items then they may purchase them.
30. Woodworking
Woodworking is a hobby that can make you money, and it's easier than you think to get started! Unlike some other money-making hobbies that require expensive tools or materials to get started, woodworking requires nothing more than a few tools found at your local hardware store and some basic woodworking skills!
Woodworking is a great hobby that can make a lot of money! You can sell your pieces easily at flea markets or online on sites like Etsy.com, eBay.com, and Amazon.com. Or you can use your woodworking skills to make some extra cash on the side! For example, you could build a shed for your neighbor or build a new bookcase for a friend's child's room.
31. Car Detailing
Many people use car detailing to clean and polish their cars to make them look like new again. However, it is a form of auto detailing which is done by professionals who specialize in this type of work.
Car detailing is not just about cleaning and polishing your car to make it look good but also involves repairing dents and scratches, cleaning the engine compartment, restoring oxidized chrome and glass, and conditioning the upholstery and carpets.
Many people usually turn to car detailing services to maintain the appearance of their cars and to avoid the hassle of doing it themselves. However, it is also a good way to earn extra income if you have the right skills to do it.
32. Repairing Watches
If you have a passion for repairing watches, then it can be a great way to make money at home, with most people taking their watches in for repairs or checkups when they first start having problems or when they notice something strange is going on with their watch.
Watch repair is fairly simple to do and can be done with basic tools such as a watch repair kit and a magnifying glass. Watch repair is a great way to earn money while also learning a new skill and doing something that interests people as well.
33. Wedding Planning
To start a wedding planning business you do not need to be a professional wedding planner or have any formal wedding planning experience. With a little research, you can learn how to plan weddings on your own and eventually become a business entrepreneur.
Wedding planning involves everything from coming up with the wedding theme and color scheme to deciding where to hold the actual wedding and reception and who to book as vendors. The biggest benefit is that you are your own boss and your earning potential is up to you.
34. Sell Printables
If you are creative and love to make printables, then this could be a great way to make money on the side. Many busy moms love to get printables created especially for their kids. If you create printables that you can share with others then you can sell printables online or even in your own Etsy shop!
To get started you do not need to be a professional designer or have any design experience. There are many simple programs online that allow you to make your own printables! There are also many different sites online where you can get help to design your printables and share them with others!
35. Giving Book reviews
If you love to read and love to write then you can do this fun activity online! There are many online books reviewing websites that allow you to post reviews about books and share your opinion with other book lovers!
By writing reviews about books you can earn money by earning Amazon gift cards or cash through PayPal! This is a fun way to earn extra money while doing something you love!
36. Teach Acting or Singing
Giving lessons for either singing or acting is a great way to earn money while doing something that is your hobby. Singing and acting lessons are in high demand and many parents are looking to hire private teachers for their children who need to learn how to sing or play an instrument.
If you have a passion for acting or singing then you can earn some extra money while you hone your skills. If you love this hobby, then teaching lessons could be a great way to make money on the side!
37. Graphic Design
Designs and graphics are really important because they bring life to a website and many different businesses need graphic designs for their logos, banners, business cards, and more!
If you are good at creating graphics and designs then you can make money online by designing logos and other graphics for businesses or individuals! There are many small businesses that are in need of graphic designs and would pay you to create them!
You can also sell your graphic design work online on sites like Etsy or eBay or even on forums or websites where designers or graphic designers meet and work together!
38. Practising Yoga or meditation.
Many people love yoga and meditation and seek out private teachers to teach them yoga and meditation as hobbies or practices to help them relax or clear their minds for the day!
If you are passionate about this hobby and would like to teach it to others then you can start your own business and advertise your services where you can give lessons about yoga and meditation to others!
This is a great way to earn money while doing something which is your hobby and can be very beneficial for people especially if they suffer from stress or anxiety issues!
39. Selling Homemade Jams or Chutneys
Do you make Jams and Chutneys as a hobby? If so, then this could be a great way to earn extra money on the side!
Jams and Chutneys are in high demand and you can make many homemade jams and chutneys to sell online or at your local flea market or farmers market! There are many people who love homemade jams and chutneys and they would pay good money for good quality jams and chutneys.
You can also sell them at special events like wine tasting events or even craft fairs where people love to buy homemade items!
40. Jewellery Designing
If you love to design jewellry as a hobby then this can be an exciting way to earn some cash! Jewelry designing requires some basic tools and knowledge.
There are a variety of different types of jewellry that can be created and you could design necklaces, bracelets, earrings, and more! You can also sell your jewellery pieces online on your website or even sell them at your local market.
Many people who love jewellery would love to buy unique pieces of jewellery that you have created yourself.
41. Playing Video Games
Are you a video game fanatic? Do you often play your favorite video games for hours at a time? If so then you can make easy money by playing video games.
There are many online websites that allow you to play certain video games in exchange for points or cash. You can earn various amounts of cash for each video game that you play this way!
Playing games on sites like Swagbucks or MyPoints can get you some extra pocket money or you can save up your points and use them to get gift cards to places like Amazon or Target. Definitely a great way to earn some quick cash with your hobby.
42. Flipping Websites
Flipping websites is a great way to earn extra money on the side. There are many people who are looking to buy websites online but they are not sure who to buy from. This is where you come in! You also do not need to have any technical skills or experience to start flipping websites so anyone can do this if they know the basics of website flipping.
Websites can be bought for as little as $100 up to $1000s. You can earn money by flipping websites by fixing the site and then selling it to another buyer for a profit. You simply buy the site, fix it up and then sell it again for more.
It's important to note that there is no shortage of websites online, but many businesses fail to realize just how important it is to have an online presence and website. This is why many people are finding flipping websites a profitable way to make money from home.
43. Podcasting
Podcasting is a great way to earn side income without having to do a lot of work upfront for each episode.
If you are passionate about a certain subject or niche then you can make a blog or website about the subject and then start recording podcasts that give your listeners information on different topics in the niche or subject.
Podcasts have many different types of listeners but the common idea is that listeners love the information and like that, you can talk to the person while they listen or you can play music in the background.
44. Voice Acting
Do you do voice acting as a hobby? Do you often record yourself doing different voices or even sounding out different words? If that's the case, then you can find voice over jobs and make nice profit from it.
There are also voice-over actors who get paid hundreds or even thousands of dollars for voice acting jobs. If you already do a lot of voice acting then you can probably speak from experience and get lots of voice acting jobs. You can also join voice over websites like Voices.com to find voice acting jobs or sell as a service on freelancing sites like Upwork or Fiverr.com
You can also do voice acting or acting for video games, animations, and movies! Voice acting is hugely popular right now and there are many actors who specialize in voicing different characters on video games and cartoons or movies! This is an extremely fun hobby as long as you are comfortable with being in front of a mic.
45. Songwriting
Is songwriting your hobby? Do you like to write songs? If so, then this hobby can earn you money by being a professional songwriter or selling your song to other people. Many people love music and love to sing so if you write songs then you could try your hand at selling your songs to various companies or even selling your songs to songwriters who create music for movies, tv shows, and video games.
You can even sell your music online on various music selling websites like Bandcamp.com or iTunes.com or music selling websites for YouTube like Audio Jungle or Productiontrax.com. You can also sell your music on music forums or platforms like Sound cloud or YouTube where musicians meet and collaborate together.
Conclusion
Making money from your hobbies is a great opportunity to spend your time doing something that you love. These hobbies can also help you to make it a full-time career! If you are planning to start a hobby business then you need to do proper research first. Then you can try starting a business based on your hobby.
Hopefully, the above list gave you some ideas and inspiration for making money from your hobby! So don't wait! Get started today, Create your Hobby Business and Start Earning Money!
If you like our post then don't forget to share this with your friends, family, and relatives on Social Media. Thank You So Much For Reading and Have A Good Day!