21 Free Online Games That Make Real Money
Have you ever played a game online and loved every second of it? I know the feeling because I enjoy my online games too, and let me tell you these online games are anything but simple. You'll never find them boring or repetitive because there's endless variety and creativity behind these games.
Online games make a lot of people happy, and they've been popular for a long time. They're also easy to find, many online games are available through web browsers and JavaScript-powered browsers. Nowadays one can even make real money playing games online
You can earn real money by playing online games , and it's never been easier to make money playing games. Thanks to online sites, you can earn real money playing online games. The games are high-quality, fun, and addictive, so you'll enjoy them right from the start. Best of all, many of the games are completely free to play, so you won't spend a dime to get started.
Lets make some extra money by playing these legit money making games.
List of Free Online Games that Make Real Money
1. Swagbucks
This site has free to play games, Swagbucks is a site that rewards its users with points by playing games. There are many games to choose from including; Tic Tac Toe, Word Games, Sudoku, Puzzle Games
You'll earn points for playing these games, and then you can use these points to buy gift cards to places like Amazon, Target, Starbucks, or Best Buy. Get gift cards with points, or cash-out points for cold hard cash.
Other ways you can make money on this site is by watching videos, completing surveys, shopping online, and use coupons in more than 35 different stores. Pick and complete a survey to earn Swagbucks. You can also get 5 Swagbucks for watching a video. For each referral that signs up you can mke money too.
Swagbucks is a nice site that allows you to play games and earn points to get gift cards or cash.
2. InboxDollars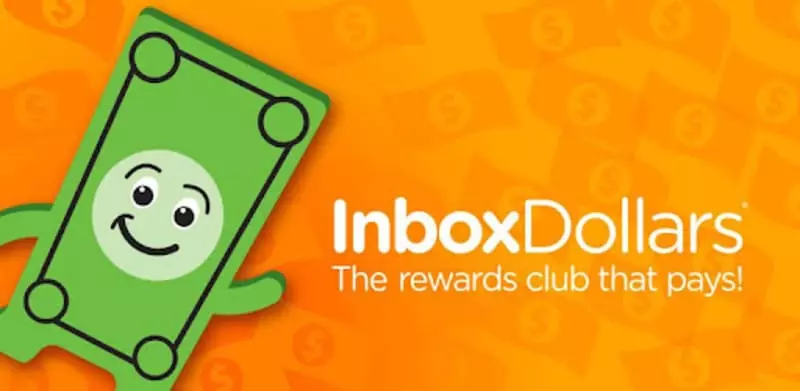 Playing games on inbox dollars is easy. You'll earn points for playing games, and then cash-out points for cash, gift cards, or PayPal.
Inbox dollars has millions of members, and they're all earning money playing their favorite games.
Inbox dollars games include; Hidden object games, Video Slots, Puzzle Games, Online Bingo, Arcade Games, Online Crosswords, Skill Games, Word Games, Action Games, etc.
You'll earn credits for playing these games (for every correct answer for example), and then redeem your credits for Amazon Gift Cards or PayPal.
InboxDollars is similar to Swagbucks. You'll make money with InboxDollars by watching videos, completing surveys, shopping online, and use their search engine. You'll also earn points for referring friends.
InboxDollars is a nice way to earn some extra cash but it's more of a side gig than a way to make money online.
3. Point Club
Point Club is a well know platform that lets you play free mobile games for prizes and sweepstakes.
Point Club has free mobile games available to play, like Sudoku, Mahjong, and Wheel of Fortune. You can play the games for fun or earn prizes for winning.
Point Club's prizes include Amazon Gift Cards, PayPal cash, and sweepstakes entries to win trips, iPads, and other great prizes.
Check out Point Club's sweepstakes to see what prizes you could be winning. You can redeem your credits for prizes from their Rewards Store or directly to PayPal.
Sign up to Point Club and select 'Join Now' to get started earning points and prizes today!
4. Bingo Mania
Bingo Mania is an online and mobile bingo site where players can play for big prizes. There are more than 300 different games to choose from, and there's a new game starting every couple of minutes.
Bingo Mania offers a variety of games, including standard bingo, and bingo games with a progressive jackpot. You can get free spins and bonuses on some of Bingo Mania's games, which give you even more chances to win.
Play Bingo Mania's large selection of bingo games for a chance to win big prizes.
5. Gamesville
Gamesville is an online gaming site that lets you play hundreds of different games online. Gamesville has online versions of popular casino games like roulette, blackjack, and craps, plus table games like baccarat.
Gamesville hosts plenty of multiplayer games too, so you can compete against other players from around the world.
Once you've made a deposit, Gamesville will credit your account with bonus funds. You can use these funds to play any of the more than 200 games that Gamesville offers.
6. MyPoints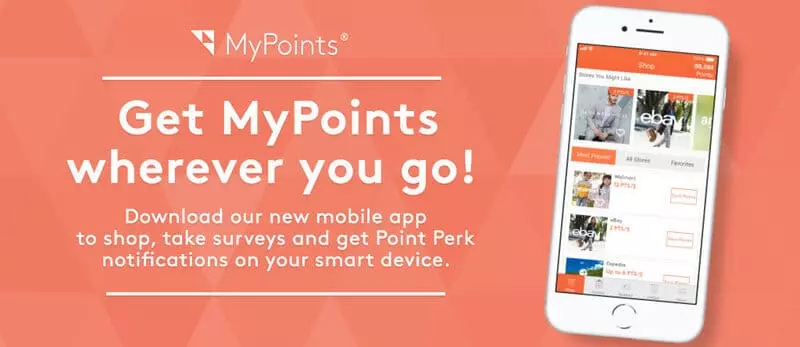 Earn rewards just by playing your favorite online games at MyPoints. MyPoints lets you earn points that you can redeem for gift cards and rewards at retailers like Amazon, Target, and iTunes.
Earn rewards quickly by inviting friends to join MyPoints. MyPoints will send you weekly emails that tell you the rewards you earned for the week.
You can earn rewards on my points by playing different games. You can play arcade and puzzle games, for instance, or you can participate in tournaments where you can compete against other players from around the world.
Other than games you can also earn by watching videos and completing surveys.
Earn free gift cards rewards by plying games, watching videos and answering surveys online.
7. Second Life
Second Life is a 3D virtual world where you can travel around the world and meet new people. Second Life has many different activities to do and you may choose to be a farmer, a writer, a teacher, or a photographer.
You can make friends, study music, or you can even visit other countries. But you can also visit many other places, such as casinos, nightclubs, chat rooms, and workplaces.
One can earn cash by becoming a retailer or selling things in your virtual store. You can also earn money by renting your land and building a house on it. You can also earn money by earning a salary by being a creator or builder.
Second Life is a virtual world that is full of opportunities to make money online.
8. Clip 2Play
Clip 2Play is a game that allows you to earn money by completing simple tasks. Clip 2Play has a wide variety of games that you can choose from, money is made by making an online purchase, testing new games, playing trivia, completing surveys, and downloading apps.
Clip 2Play has lots of games for you to choose from, and each game pays a different amount of money. Clip 2Play pays you for completing many different tasks.
Some examples of some of the most popular games are: You Win $4 by Playing Music Quizzes Earn $4 for Gathering 5 of Each Kind Of Credits On Your Game
All of the games can be played simply and easily on your computer, tablet, or phone. All you need is an internet connection and an account.
They also have a refferal program , every person that signs up with your link you get 10 points.
9. GSN Cash Games
GSN Cash Games is a website that has a wide selection of free online games that you can play. There are also a lot of ways to earn cash through their game. These games are a fun way to spend free time and make money at the same time.
The type of games they offer are numerous, great, and fun. Some of the games include match 3 games, card games, arcade, word games, and puzzles. Each game is fun and easy to play. All that is required is an internet connection and an account.
10. Mistplay
Mistplay is a website that lets you play free online games and make real money. They have hundreds of games that you can choose from. All of the games are fun to play and make you feel like a kid again. You can play them whenever you want since they are available 24/7.
For each game that you finish you earn tokens. The tokens that you earn can be used to get real money and prizes.
Mistplay has its coupons also, so that you get a chance to win free cash prizes in their contests. One can redeem their tokens to cash and collect their prizes or use them to buy gift cards.
Mistplay provides free games, which can be played by adults too, and gives you a chance to win free cash prizes.
11. World Winner
World Winner Casino is another great site to play online and make money. World Winner is free for everyone to use. However, to win real money or prizes, you need an account. World Winner has a variety of games for you to choose from.
You can select the games that are free or the ones that have real money. The games that you click on will be based on your personal preference. However, some of the games that World Winner offers include are: card games, arcade style games, and word games.
You can play games for free until you are ready to play in tournments to win some money, or you can purchase tokens to play for real money.
12. Dabbl
Dabbl is an online gaming site that has been around for a few years. You can make money by playing different arcade games and solving puzzles. Dabbl is enjoyable and relaxing to play. The games have different difficulty levels, so you can get hooked and play for a long time.
When you play Dabbl you can choose to earn or lose coins when you collect enough coins you can redeem them to win prizes.
The threshold to redeem your coins is low at $5. Dabbl is a free and fun online game with no downloads required.
13. Blackout Bingo
Blackout Bingo is a free online bingo game. The bingo game consists of 75 single and multi-line bingo. Players can win up to $100,000 in prizes. The online bingo game has an auto bingo option for players who don't want to wait their turn. Blackout Bingo can be played anytime and anywhere.
Blackout Bingo is online as well as a mobile app, so players can try out the game on both iOS and Android devices.
This site is different from other online bingo sites because players can play the same patterns as they are playing on their computers.
Blackout Bingo is easy to sign up and its free. The registration includes creating a username and a password, and inserting your email address.
14. Cash Crate
Cash Crate is a daily rewards site that offers its members a cash incentive for playing free online games. Cash Crate says in the title that it offers members "Cash for Online Games." The site claims that it pays its members when they play games on Facebook, Twitter, and other sites.
Cash Crate has members from all over the world, including the United Kingdom, Australia, Canada, Germany, and the United States.
Members earn rewards by making purchases through their Cash Crate account. Members can redeem points for gift cards, Paypal cash, and other prizes at retailers like Amazon, Best Buy, Target, iTunes, and many more.
To join Cash Crate you must be over 18 years of age, agree to the terms, and fill out the registration form.
Cash Crate contains different scratch cards that players can win real money from. There are scratch cards for $10, $25, $100, $500, and $1,000. Players use their cards to choose a mystery box, and the scratch card reveals the prize. Players can win up to $500 per scratch card. Cash Crate is free to download and players can play as often as they want.
15. Bingo Clash
Online scratch cards and bingo games have always been two of the biggest games on the internet over the years. People from all over the world love to win real money, and Bingo Clash offers multiple online bingo games that are paid towards real money prizes
You can invite friends to join in the fun or you can just play by yourself. The game offers tons of options, including different bingo games, bingo halls, and bingo prizes.
Players get a bonus when they play Bingo Clash with their friends. The bonus is a credit bonus at the beginning of every month.
You can withdraw your winnings at any time by Paypal. You also earn tickets when you level up, and these tickets can be used in participating in several online Bingo Clash games. The games provide additional ways to win prizes.
16. iRazoo
iRazoo is yet another great way you can earn extra money over the Internet simply by playing games online. There is no risk involved and the rewards can be nice, depending on how much time you put into it.
Most people who play online games have experienced the frustration of not winning anything. Many times the games are rigged in such a way that there is no way for you to win. iRazoo works differently.
This site pays you for not only playing games online, but also for doing surveys, watching video and for referring your family and friends to the site as well. iRazoo pays you upfront for all of your referrals and deposits you earned.
You can redeem your earnings in gift cards for popular retailers or Paypal. People form all across the world are signing up with iRazoo and making a lot of money in doing so.
17. Pogo 
Pogo is known for online gaming. The site is known for its good quality and offerings. Pogo allows you to make money by playing free online games. Pogo games allow users to win different prizes such as gift cards, cash, free spins on slot machines, and other prizes.
You can earn coins and tickets while playing games. You can redeem your coins for prizes or tickets to get additional prizes. You can play several games, such as puzzle games, card games, arcade style games, and word games.
Pogo is a good place to start your online gaming hobby.
18. QuikRewards
This website allows you to earn rewards by playing games. When you play games on the website, you can download your inventory. The game inventory includes your points, badges, and rewards. You earn higher rewards when you reach certain levels by playing different games.
You also earn rewards for playing other games on the website. For example, you can earn points by playing trivia games. When you play trivia games, you can earn prizes such as gift cards.
As a member of the website, you can redeem your points for gift cards and other prizes or you can withdraw cash by Paypal.
Earn rewards at this website by playing different games and participating in other activities.
19. Skillz Game
Skillz is a platform for playing multi player games. The games on this website range from trivia to arcade-style games like Solitaire Cube, Bowling, Blitz 21, Bubble Shooter.
You can use the Skillz website as a video streaming platform where you can watch other users play games. This website includes skill challenges, live streams, and game tournaments.
To make real money you have to compete with other players and win awards. To win awards you have to finish in the Top 10 so that you qualify for the weekly tournament.
Skillz is available on both platforms Ios and Android , including desktop and mobile. After downloading, just register and start making money by playing games.
20. Bananatic 
Bananatic is a website that teaches people how to make money playing video games. The site gives you options: Earn $$$ by playing games! Earn $$$ by competing in contests! Earn by reviewing games
The site has links to three other websites: Bananatic Games, Bananatic Marathon, and Bananatic Poker. Each of these websites has similar features as Bananatic. Before you begin playing, you have to register an account.
With your registered account you will get an email telling you how to start making money playing games. After you log in to your account, you can choose to play games for money, compete in contests in return you earn points.
You can exchange these points for gift cards or cash.
21. Gamer Saloon
Gamer Saloon is a website that offers gamers a platform to earn money playing their favorite games.
You can play in tournaments that will earn you points that you can exchange for cash. You also get points when you reach certain milestone, for example, after earning 7,500 points, you can exchange 750 points for $10. You get 0.75 cents for each point you exchange.
The website is very easy to use, you get to play and win money by competing with the gamer from all over the world; you can exchange your points for cash and make real money.
Conclusion
Many people play online games to win prizes and earn money. They do it just for fun, but some people do it to make a living; they earn a living through online gaming.
Some people enjoy online gaming and others do not.
Online gaming can be a very good money-making opportunity, but it requires a lot of time and dedication.
You must know the rules, operations, and guidelines for each online game you play.
Which one will you go for? All of the above websites offer excellent advantages and possibilities, so you can choose whichever one you think will work best for you.