27 Best Side Hustles For Teachers To Make Extra Money In 2023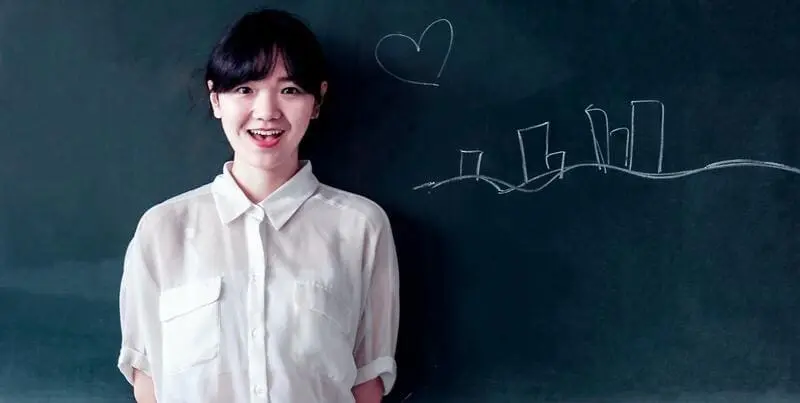 NOTE
If you want to make job replacing income and want to work online from the comfort of your home or anywhere in the world
Take a look at this - Live Chat Jobs
Almost everyone looks for side hustles to make extra money on the side, it's the same for teachers too. Explore side hustle jobs for teachers here without picking up new skills.
The teaching profession has its ups and downs. That's why many teachers look for extra ways to earn extra income. Some teachers earn commissions from writing educational posts for online forums or blogs. Others get hired to coach aa spiring teachers or perform private tutoring sessions.
We've all heard the stories of teachers working multiple jobs to make enough money to survive and that's expected. After all, teachers work long hours and have families to support, so you can't blame them.
But what if I told you that teachers could earn a lot of money doing other things? Yes, it's true! You can make a lot of extra cash by starting a side hustle.
Here are some side hustles for teachers to make money.
These side jobs not only help teachers earn extra money, but they can also provide an excellent creative outlet
1. Proofreading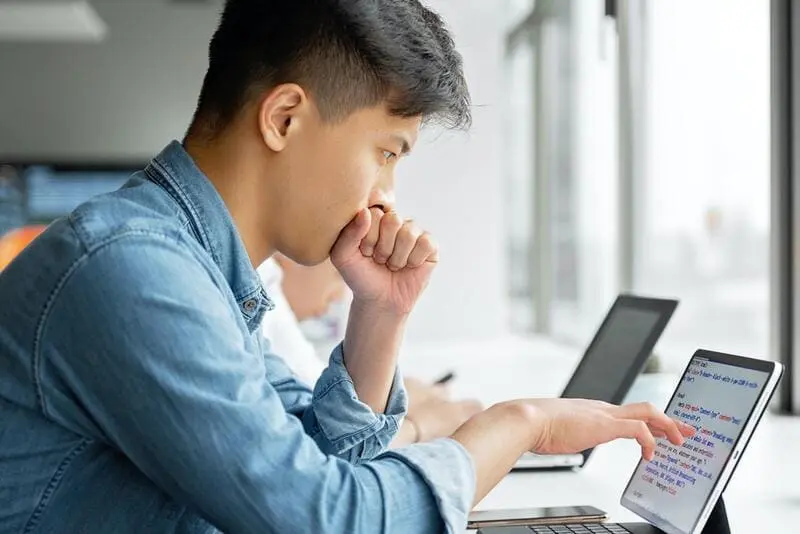 You may not be a grammar whiz, but if you are able to spot common errors you can find yourself a steady income as a proofreader. Here are some of the Best Proofreading Jobs Online which can help you get started.
From reports to blog posts, you can provide quality service and proofread the documents for content as well as grammatical errors.
You can charge anywhere from $10-$50 per 1000 words depending on the level of difficulty of the job and your level of expertise. You can also offer your services on social media platforms such as Facebook, Instagram, and Twitter by posting a status update about your services and charging a small fee for the service you offer.
Also, if you are great at proofreading and editing English essays, you can sign up with essay writing companies such as GradeMiners or Edusson who are always in need of proofreaders and editors for their students.
2. Sell Your Lesson Plans
Do you have lesson plans for classes that are no longer part of your teaching schedule? If so, why not offer them up to others looking to teach those subjects?
Advertise your lesson plans, and charge for them for download. You will be able to make a nice profit, especially if you start selling the plans for a range of different subjects. Once you have built up some experience, consider publishing your lesson plans.
3. Register on Focus Groups To Earn Money
Focus groups are surveys where participants discuss a product or service, allowing companies to get a better idea of what consumers are thinking. Participants are offered money for their time, usually via an online payment provider such as PayPal.
Payment is usually offered per survey completed, or a set amount depending on the length of the survey. Depending on the topic and length of the survey, this can be a great way to earn some extra money from Focus Groups.
Teachers can do this as a part time side hustle Job. Find focus groups on the freelancing platform or google and see if there are opportunities that you can participate.
Companies are always in need of more consumer opinions so this could be a great opportunity to make some extra cash.
4. Start Your Blog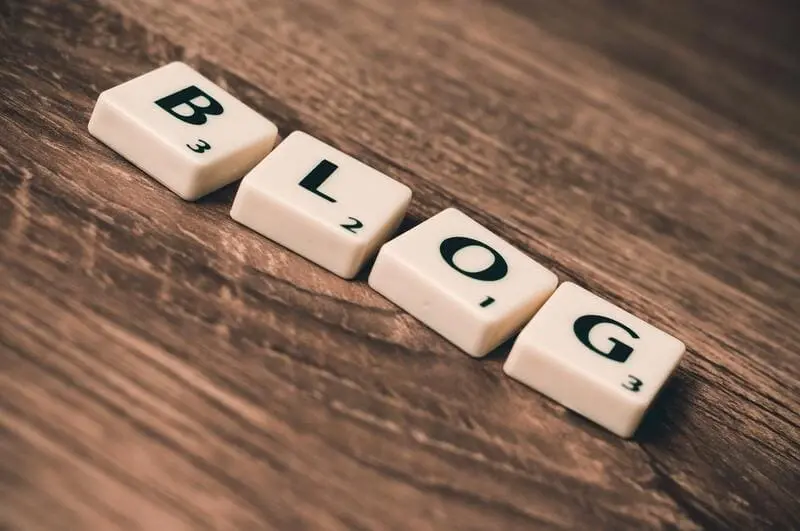 Making money through a blog is a two step process. First you need to create a blog that is interesting and engaging to your readers. From there, consider selling advertising space to businesses.
If you are able to provide businesses with a high level of traffic, you will be sure to build up a good readership, and in turn, will be able to charge businesses for the advertising space on your blog.
Related Read: How To Start A Blog And Make Money
5. Online Teaching
Online teaching is a great way to earn money, and it's an excellent way to work from home. There are a number of different ways to make money online, including, of course, teaching.
Consider signing up with an online teaching platform, where you are able to teach students from all around the world. These platforms usually charge a fee, but it can be a great way to make money.
6. Teaching English to Kids Online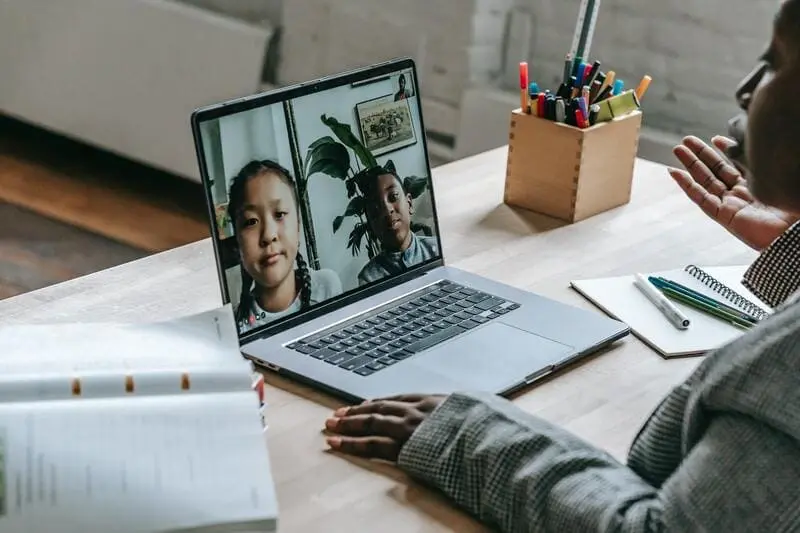 While you can make a lot of money teaching English to adults, it is a lot harder when you're working with kids. However, if you have a background in teaching, it could be a fantastic way to earn money. Plus it's fun, right?
You need to sign up for programs or start your own online academy, and then get qualified. After that, you just need some students and you'll be on your way to earning some extra money. Make sure you read lots of reviews and choose the one that is the most suitable for you.
7. Become a Freelance Writer
Writing is a great side hustle, and if you can do it from home, even better. It's flexible, too, as you can work when you want, wherever you want.
The only work you need to worry about is writing, so you can get it as done as you want. You can easily get writing jobs on freelance sites such as Upwork, Fiverr or even Freelancer.com. All you need is a good portfolio and some good reviews from previous clients.
8. Write An E-Book
Are you an expert in something? If you do, you could write an ebook about it. Self-publishing is a huge market, and many authors are making a lot of money writing ebooks. It's a great side hustle because you can get started for as little as $100, and then sit back and watch the money roll in.
There are plenty of free tools that you can use to write an eBook, including Amazon's Kindle Direct Publishing (KDP). You can write, design, edit, and publish your book all by yourself. Plus, Amazon Kindle pays royalties per download, so you only pay when you make a sale.
9. Sell an Online Course
If you have deep knowledge about a topic, you could teach others how to become great at it too. Online courses have become incredibly lucrative businesses, and it's great because you don't need an office or classes. You could set up your own online course business, or even sell an already existing course you created.
Another option would be to sell a membership. With this method, you set up your website, and provide all the content members need. Of course, you would need to make regular updates, and possibly offer email support too.
10. Doing Editing For Money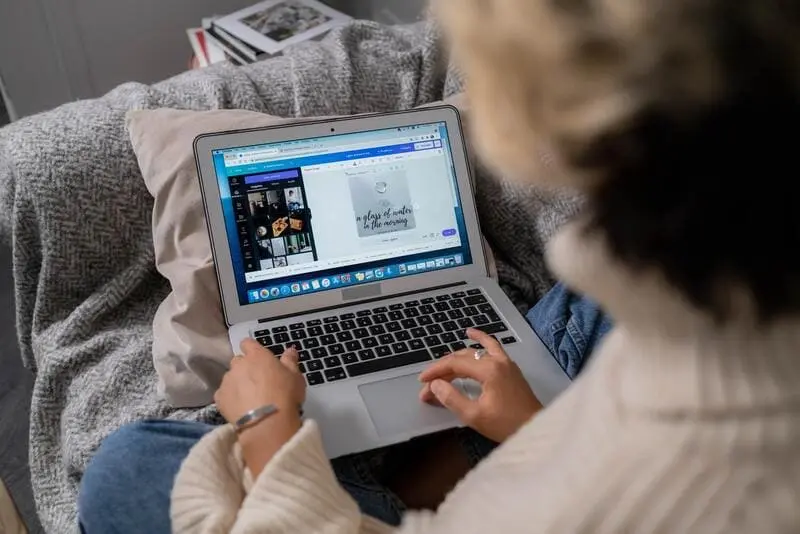 You're probably thinking that editing sounds boring, but it is actually lots of fun! If you love editing, you could be a great editor. All you need is a laptop and Microsoft Word, and you're good to go. Editing for others can be a great way for editors to earn extra money.
You can even make money editing blog articles, such as this one. You need to check the article for spelling and grammar mistakes, punctuation errors, style issues, and more.
You can find editing jobs online on sites like People Per Hour or Fiverr. It's easy, and fun, to do. Plus, you could earn extra money very quickly.
11. Become a Camp Counselor
Becoming a camp counselor is a great way for teachers to earn extra income, especially if a teacher is retiring or wants to continue working after retiring. As a camp counselor, you can work with kids for 1 to 2 weeks at a time, and earn up to $1,500.
Most of the camps run during summer vacations, but there are also some camps that run during the school year.
Most camp counselors provide supervision to kids, but sometimes you might have to take charge when kids misbehave. Camp counselors also organize activities, such as swimming, arts and crafts, sports, games, and field trips.
While working at a camp, you should also be physically able to cope with camping in cold weather and warm weather.
Camp counselors work 8 hours per day and get paid up to $1,500. Many camps also offer bonuses for camp counselors who have extra qualifications.
12. Sports Coaching
If a teacher is trained and knowledgeable about a specific sport, he/she can become a sports coach. Typically, schools employ sports coaches to teach students how to play different sports.
To work as a sports coach, you usually do not need a degree. However, you can become a teacher's aide by obtaining a degree or a certificate in sports coaching. Some schools even hire retired sports coaches.
As a sports coach, you usually work full time. You might also be in charge of running after-school programs, training student athletes, conducting sports camps, and running intramural sports.
Typically, sports coaches work during school hours. However, you might also be able to work after school hours, or during the summer.
13. Be a Sports Referee
As a sports referee, you can officiate sporting events. Some of the sporting events you can officiate include soccer, football, baseball, basketball, and wrestling.
A high school or college license is required to become a sports referee. The pay rate can increase if you officiate bigger games. Some sports referees even get $50 per game.
To get started, you must complete an online application. Once you get selected, you will be sent a test and a background check. If you are eligible, you will be trained to become a sports referee. The sports referee school will train you according to local regulations.
To get hired as a sports referee, you should have high moral and ethical standards. You should also have good judgment and be able to remain focused under pressure.
14. Turning Items Into Profit
Teachers can also find a creative way to flip items into profit. Teachers can turn old books into cash, or even flip teaching accessories online. The possibilities are practically endless, and teachers can find success by capitalizing on any skills they have.
Find valuable items in the local market and resell them with a nice margin to make a profit. You can also list your items on eBay and Amazon to make money fast. You could also consider selling your items locally on Craigslist and Facebook Marketplaces.
15. Take Surveys
Taking surveys online is a great way to make some extra money. Below is a list of sites that you can take surveys with. However, keep in mind that some sites charge monthly membership fee.
Toluna is very easy to use and is based in France. You will earn points for each survey you complete. When you have enough points, you can cash them in for Paypal cash, Amazon gift cards, Target gift cards, Starbucks gift cards, iTunes gift cards, and more.
American Consumer Opinion is another popular survey website. It is also very easy to navigate and also has an easy point system. You can trade in your points for various gift cards.
Survey Spot is a great survey site that promises you will get paid within 10 days of completing a survey. It also has an easy to use interface. You can cash out your points for Paypal cash or Amazon gift cards.
MyPoints is another online rewards site that offers great ways to make extra cash. You earn points for watching videos, reading emails, shopping, and more. When you have enough points, you can trade them in for gift cards, cash, electronics, and shopping deals.
Survey Spot also has a sister site called OneOpinion. It offers the same surveys as Survey Spot but has different rewards. Instead of cash, you can get Starbucks gift cards, Target gift cards, or Amazon gift cards.
Related Read: 33 Best Survey Sites to Make Money Online From Your Home
16. Pet Sitting
Pet sitting is a great way to make some extra money. It is ideal for anyone who has an interest in taking care of them. If this sounds like you, then check out Rover.com. It is a website where you can list your pet sitting services.
Rover.com has over 65,000 sitters in 100 cities across the United States. Rover.com takes no commissions from sitters so you are only getting paid for what you make. If you are successful, you can earn up to $1,000 per month.
There is also Bark.com. Bark.com is another great website where pet sitters can create profiles to advertise their capabilities.
17. Rent Out Your Car
This side hustle won't make you rich, but you can earn some extra cash. Turo.com connects people who rent the vehicle and who needs a vehicle. You can set your own price for each ride.
On Turo.com, if you have a vehicle that you don't use much you can rent it out and earn some cash on the side to cover your insurance costs. Or you can rent your vehicle out on weekends or whenever your car is not in use to make extra money on your schedule.
You are an independent contractor and set your own prices. You get paid hourly, and you can set your own hours.
18. Babysitting
Babysitting is a great way to make money when parents are unable to watch their children. Care.com is a great website to search for babysitting jobs.
Simply create a profile and fill in the details about yourself. You will also be asked to provide information about your education, experience, and certifications. You will also need to write a short bio about yourself.
You can also reach out to family and friends to let people know that you would be a perfect babysitter for their children. Once you have several clients, set up a schedule.
19. Become a Certified Fitness Trainer
There are many fitness certifications available. You can be a Certified Personal Trainer or Certified Health Coach.
As a certified fitness trainer, you can earn money by providing one-on-one training sessions. You can also start your own fitness studio.
Your clients will learn proper form, correct lifting techniques, and eating plans. You can also teach them how to exercise safely and how to prevent injuries. They will learn how to live a healthier lifestyle.
Some fitness certifications take about one year to complete. After you become certified, you can start promoting your services.
Also, you can teach fitness classes. You can create your own classes, or you can join a fitness club. Just make sure that you hold all the proper certifications first.
20. Website Tester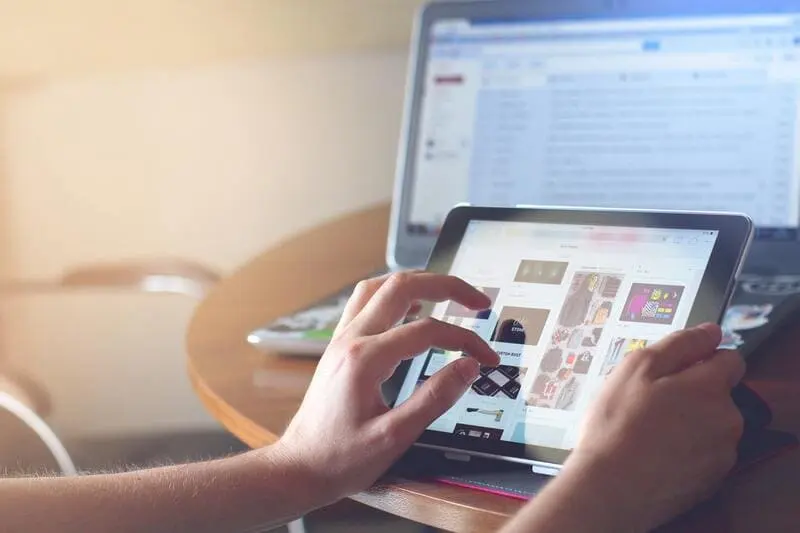 Website testers are people who are hired by companies and businesses to test their websites. This means that website testers have to test out the site for any errors and make sure it's easy to use.
Website testers can typically be paid either per website tested or monthly. If you manage to find a site that will pay you per website tested, you can actually make quite a bit of money.
Some sites pay $100 per website test, while others can pay up to $5000 per website test. This means that if you test 50 websites, you can make a nice amount every month.
21. Start a Cleaning Service
Starting a cleaning service is easy to do. You don't need any experience or special skills to start your own business. All you need is a reliable car, a few cleaning supplies, and a schedule.
If you can afford to buy a new vacuum and cleaning items, then starting a cleaning service is probably a good idea. Most people just hire professionals to clean their homes, so you'll have to figure out a way to stand out from the competition.
You can offer cheaper rates, offer cleaning services outside normal hours, or offer special cleaning services, such as cleaning ovens or windows to stand out from the competition.
22. Be a Virtual Assistant
A virtual assistant is someone who provides support for a client. Virtual assistants can provide support for businesses or individuals.
Virtual assistants don't have to sit in an office or work from an office. Instead, they work from their couch, in their pajamas, and from wherever they want.
Virtual assistants handle tasks like managing social media accounts, answering emails, and data entry. You can even become a virtual assistant for online businesses. If you have certain skills, you can use them to work as a virtual assistant.
It's one of the best side hustles for teachers because it can be done from anywhere as long as you have an internet connection and a place to work that is quiet so you can focus and get work done without being distracted all the time.
23. Sell Photos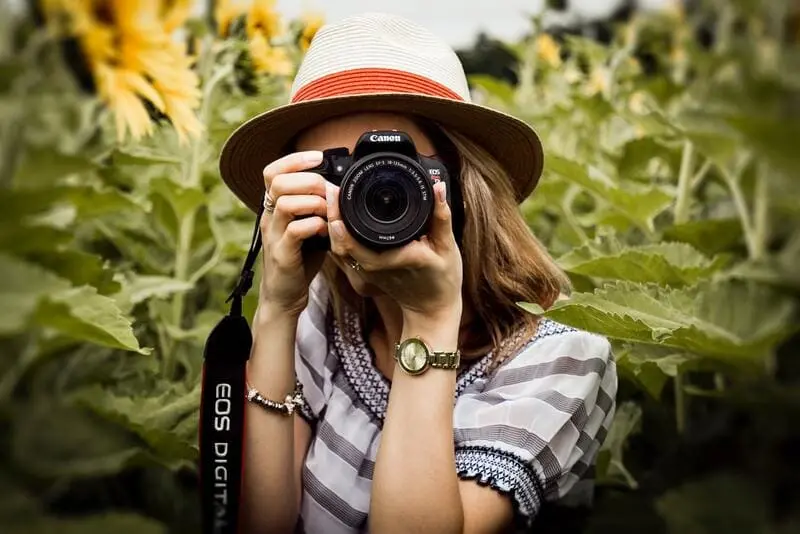 A lot of people make a lot of money by selling photos online. Selling photos online is typically very simple.
People usually take pictures of their travels, animals, or landscapes. They then sell these photos online for a lot of money. Some photos sell for $1,000, and you can even find photos that go as high as $15,000.
You'll have control over how much money you want to earn and how much time you want to invest. Many photographers even make a full-time living by selling photos online.
You can sell photos on websites like Shutterstock and iStockPhoto or you can sell them on your own blog or through Etsy.com.
24. Do Transcription Jobs
Transcribing jobs are great for people who want to work from home. Transcribing Jobs involve listening to audio recordings and typing out what you hear.
You can earn up to $1.50 per audio minute, which is a pretty good pay rate. A job that usually pays $0.50 per minute would mean you'll earn $20 per hour.
If you work a full-time job as a teacher, this wouldn't be enough time, but if you want to do it as a side hustle, then you can start making money from home.
25. Sell Products on Amazon
Want to start a business that doesn't require a ton of work? Then consider selling products on Amazon. You can sell just about anything on Amazon, but the most popular products are books, clothes, and electronics.
You can make a commission of 15 percent per product you sell, which is a pretty good pay rate. However, if Amazon sells your item, they'll take 55 percent of your earnings. This means that if you sell a $100 product, Amazon will claim $55.
However, many products on Amazon are purchased in large amounts, which means that you can make lots of money.
26. Become a YouTube Star
Are you an expert in a certain subject? Are you creative? Do you love to talk about your hobbies? Then consider starting a YouTube channel. You can share your knowledge, skills, and passions on Youtube.
If you love creating makeup tutorials, then start a YouTube channel. If you love talking about video games get on to YouTube. YouTube stars can make up to $15,000 per video, so if you're good at what you do, you can make a lot of money.
27. Become a Website Developer
Are you a good designer? Do you enjoy creating websites? Then consider starting your own website business. You can build your own website, make design changes, and develop websites for others to earn money on the side.
This side business idea is perfect for teachers because you can build a website or design a website during school hours when you're not busy with classwork or other responsibilities.
Keep in mind that you'll need some knowledge of coding in order to do this type of business though as you'll need to be able to code websites from scratch yourself instead of using a pre-made platform out there.
Conclusion
These work from home side hustle ideas are great for teachers who want to earn money from home on the side or even quit their job and become full-time entrepreneurs.
Remember that you don't have to have a college degree in order to make money as a self-employed person.
These side hustles are easy to get started and require little to no investment upfront in most cases so you can start earning money right away with some of them.