15 Best Apps That Pay You to Workout and Lose Weight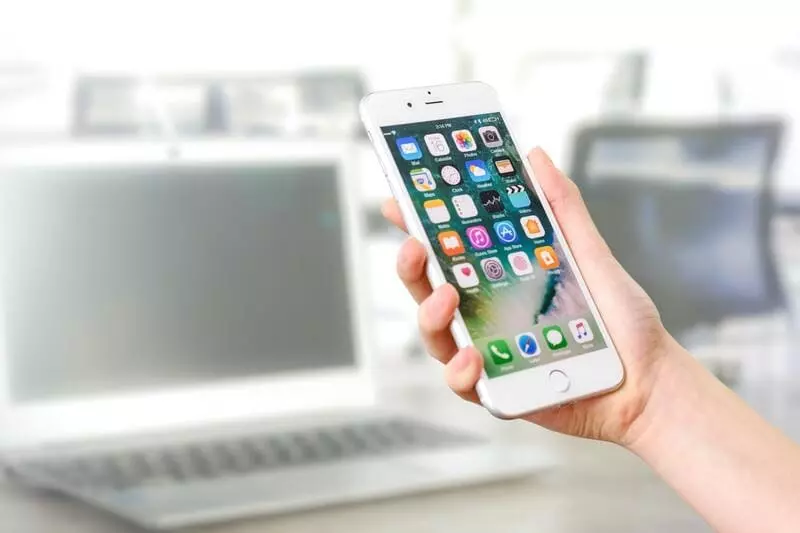 NOTE
If you want to make job replacing income and want to work online from the comfort of your home or anywhere in the world
Take a look at this - Live Chat Jobs
There are many apps on the market today that will pay you to work out. This is a great idea for people looking for some extra income and it's important to understand how these apps work before signing up with them.

The way these apps work is they will need you to do a certain number of workouts for them before making any payments, this is a good idea and worth exploring if you're looking for some extra income!
Here is the List of Apps That Pay You to Work Out
1. PlayFitt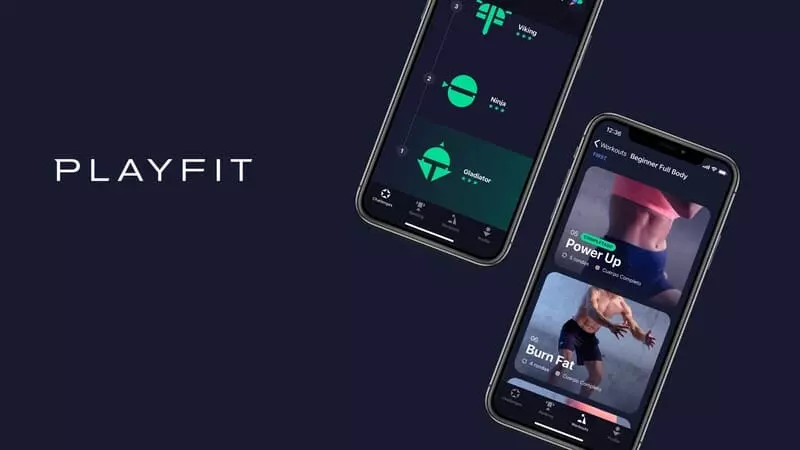 PlayFitt is a health app that enables anyone to earn money while exercising.It works like this, you record your workouts on Play Fitt. The more you workout the better chance you have of earning money with them! This app tracks and monitors your steps, dips, squats, pull ups, and also breaks.

The app displays your daily objectives. The app pays you with 200 coins for completing each of the daily goals, which you can use to buy digital cards of famous brands like Starbucks and Amazon from the app's marketplace.
2. DietBet
Diet Bet is a program that will pay you to lose weight. Dietbet has been around for a few years now and they have seen people from over 100 countries join their community.

They have two programs, one where you bet on yourself losing weight, the other where you have a friendly competition with your friends who want to lose weight too.

Every Dietbet comes with a start and end date. During that timeframe, players are encouraged to eat healthy, exercise, and log their progress on the site. At the end of your Dietbet you can cash out any winnings you have earned!
3. Sweatcoin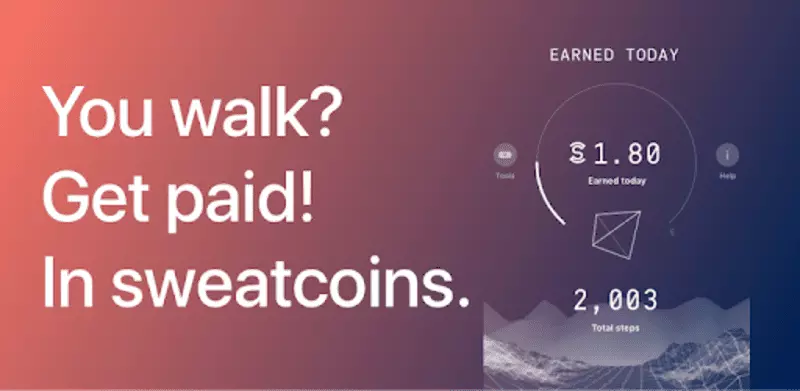 Sweatcoin is a free app that pays you digital currency for your steps. This is an app that track and monitor your daily actions. You will be rewarded with 1 sweat coin for every 10,000 steps you make.

Sweatcoins can be used and traded in the app's marketplace. You can use those coins to purchase health and fitness related products. The way this app works is very simple, all you need to do is download the app and start walking and working out!
4. PK Rewards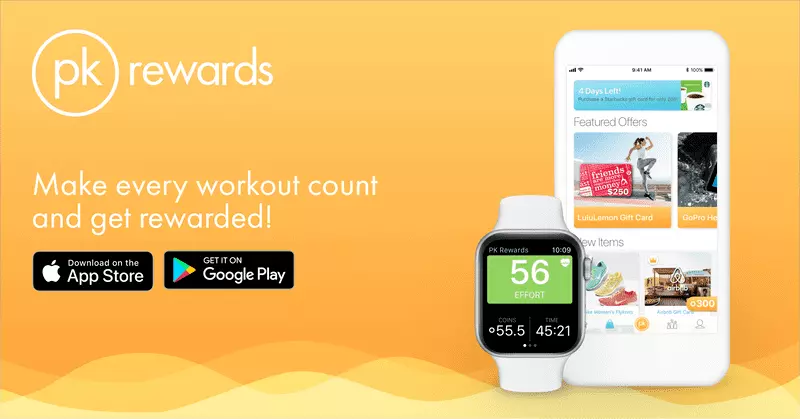 PK Rewards is a great app with a lot of potentials, this is an app where they will give you points for working out. This can be used as incentives or redeem those points for money with PayPal! It's very easy to use and it's not as complicated as some other apps on the market today.

All you need to do is download the app, you will need to take a picture of your workout (Pk Rewards can be used to track anything that you do) and get rewards for it!
5. Runtopia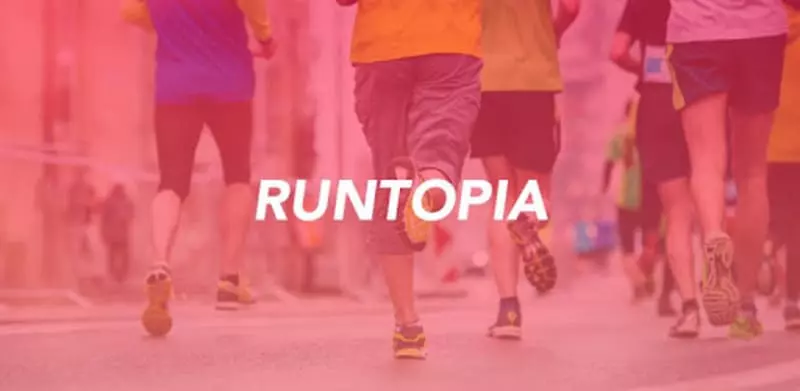 Runtopia is an app that pays you to run(work out). This is a great app because you can use it in any weather, no matter if there are blizzards or if it's raining outside. This apps monitors your steps and when you make certain milestones on your run they will reward you with money!

It works by taking GPS tracking of your location while you go for a run. When you put in the amount of miles that you have done, they will reward you! $5, is their minimum payout amount. You can also earn points by playing games or completing surveys within the app.
6. Charity Miles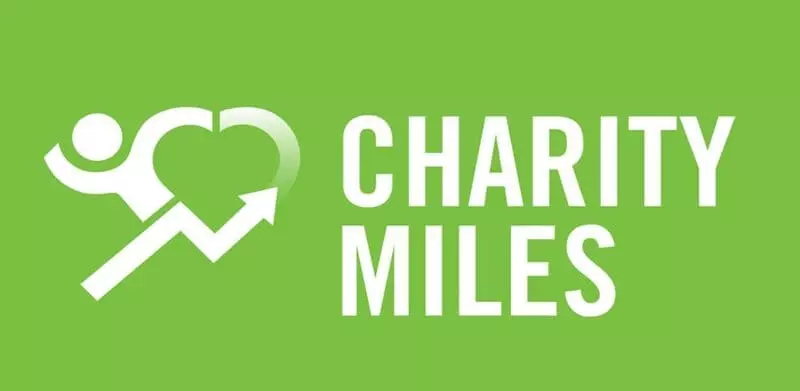 Charity Miles app can be downloaded for free. This app rewards you for completing a certain task. This app works little bit differently than other apps, Instead of rewarding yourself, you will be earning for charity.
What Charity Miles will do is they will donate money to different charities every time you workout, go on a walk, jog, or run.

They have partnered up with more than 45+ well-known charities throughout the United States such as Heart Disease Fund and Autism Speaks.
7. Optimity Health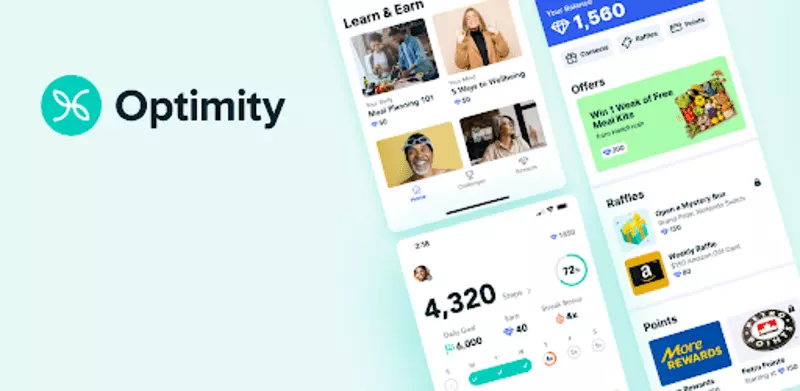 This app is a great way to make money doing workout. What this does is they will give you points for exercising, those points can be redeemed online for gift cards from their community of retailers!

All active members need to do is download the app and start working out. After that the rewards will come rolling in as you get your hard earned rewards in the mail!
8. HealthyWage

This is an app where they bet on your weight loss, this is a great way to get rewarded if you lose the weight! HealthyWage has been paying people for losing weight since 2009.

To join in on the fun all you need to do is download the app and put your starting weight into the equation. For example, if you weight 200 pounds and the app says that you will lose 20 pounds, then your bet is at $20. At the end of it all if you have lost the weight, they will send payment to your door!
9. StepBet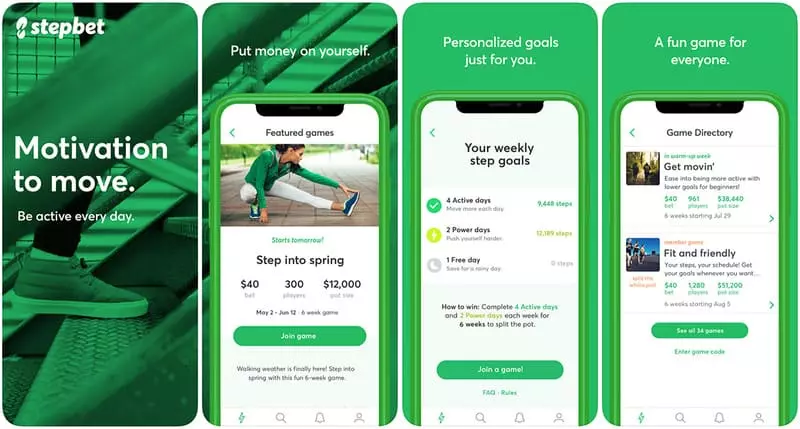 StepBet is a great way to make money from your daily activities. This app works by letting you set goals for yourself, if you meet those goals they will reward you!

If that's not enough then this app also lets other people challenge you and bet on your progress! For example, if somebody bets that you won't be able to lose 5 pounds in a month then you can accept that bet! If you win the bet they will pay you and if you lose they get your money.
10. Achievement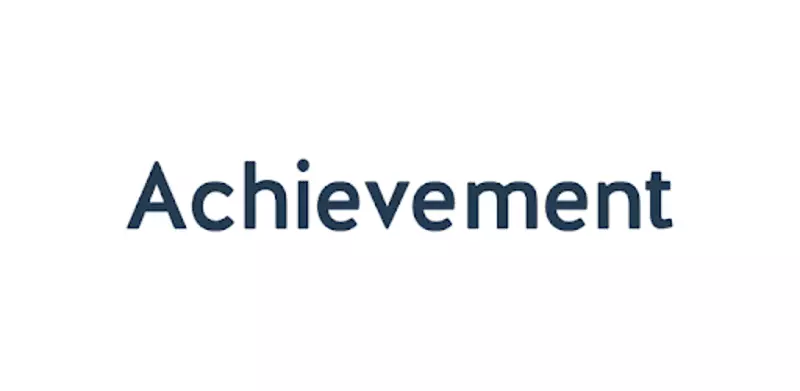 Achievement app rewards you for participating in a variety of health related actions.. This is an app where they will reward you for working out, running, and even donating blood!

To join in on the fun you have to download the app, start doing your activities, and watch the points roll in!If you make 10,000 points that means you earned $10.you can withdraw the money by paypal or direct deposit
11. myWalgreens Health Goals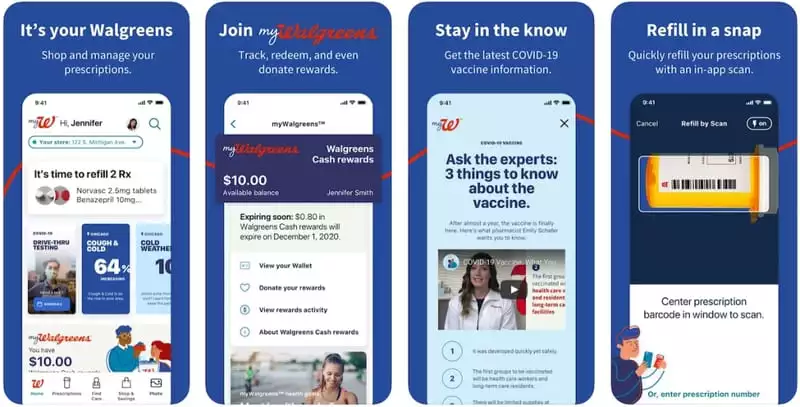 Walgreens is a great app that will help you with your overall health. What this app does is it gives you access to full-service healthcare without having to worry about the cost!

In this app you earn money for completing workout challenges like physical activity (working out, exercising, jogging, etc.) as well as lifestyle goals (eating healthy, etc.). To join all you need to do is download the app, answer some questions regarding your health, and get rewarded for your participation!
12. StickK
This is an app that has already helped thousands of people meet their goals! StickK works by using the principle of contract commitment.

What they do is you set up a "Commitment Contract" with yourself, your goal, and the amount of money that you are willing to bet on it! If you successfully reach your goal then you get the money, if you don't then you will lose all of your money. This is a great way to stay motivated by putting actual skin in the game!
13. Step Younger App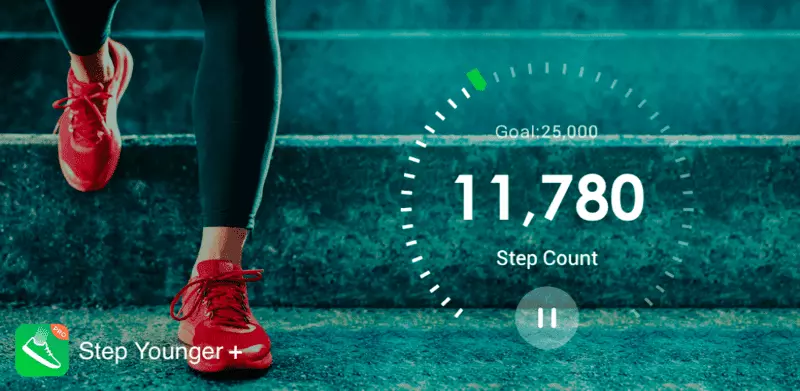 Using this app you can get paid for working out! What this app does is it tracks how far you walk, and then they pay you for doing so.

All you have to do is download the app and start walking, after a certain amount of time has passed go into the app and request that they send your money! You can then use that money to buy gift cards and other rewards, or simply cash it out via PayPal!

In this app you can also track and monitor a lot of health related things like your daily water intake.
14. Fitcoin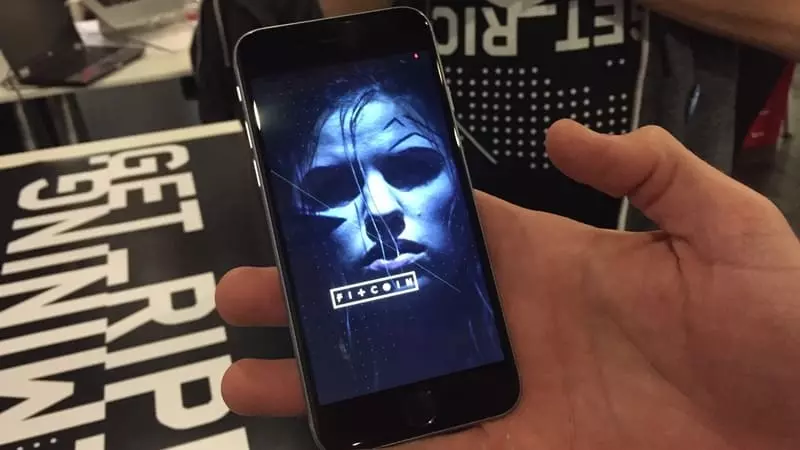 Fitcoin is an app that has already proven to be successful! What this app does is it rewards you with coins for working out and being active, and then you turn that into real cash.

All you have to do is download the app, and start working out! After a certain amount of time you can go into the app, claim your coins, and collect your rewards!

The sensor saves your workout data so you can figure out how many bitcoins you've gained from your workout routine. This app pays in bitcoin.Get the FitCoin app and start working!
15. RunBet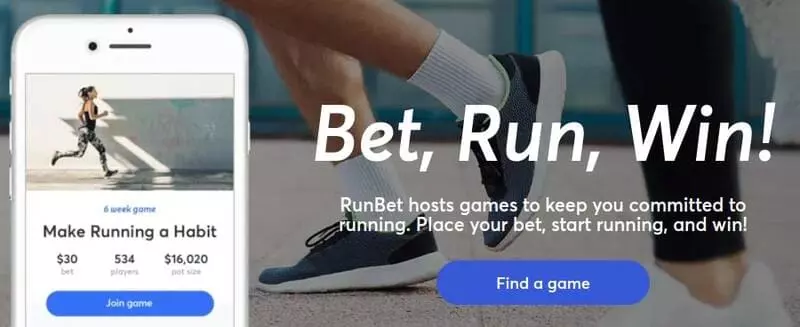 This is an app where you can make money by running! RunBet works by having people place bets on your performance when you run!

All you have to do is download the app, put in your starting weight and distance, and start running. If somebody has challenged you then they will pay out after you finish your run. They have placed a cap on how much you can make so you don't have to worry about making a living off of it.
Conclusion
Working out is good for your health and these apps help make it easier to get motivated. Whether it's hitting your daily step goal or going on an all-day hike outside, these work out apps offer incentives and rewards to keep you motivated!

With so many options available to help you earn money without leaving home, why not give one of these apps a try.
If you want to be healthier but are struggling with motivation, consider trying one of these 15 Apps That Pay You To Work Out!

There is something for everyone on this list, so go ahead and try them today!