25 Best And High Paying Work From Home Jobs Without Phone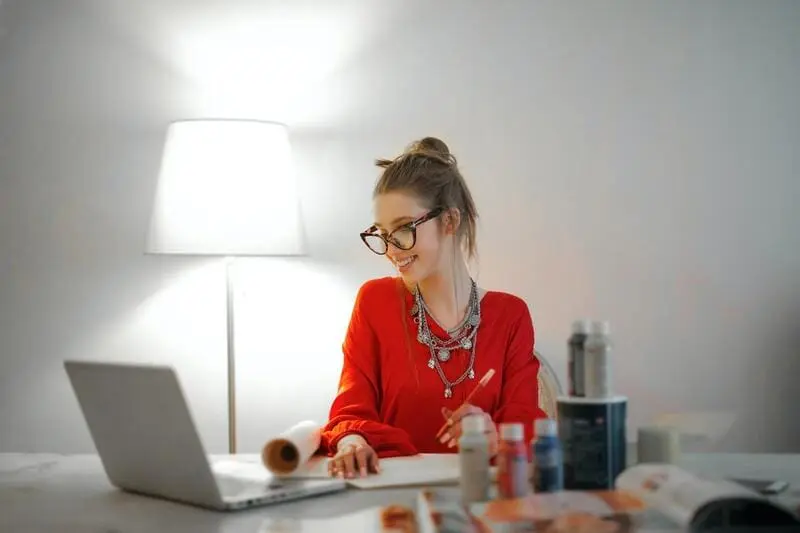 NOTE
If you want to make job replacing income and want to work online from the comfort of your home or anywhere in the world
Take a look at this - Live Chat Jobs
If you are searching for ways to make money online, then you should consider working from home. There are many jobs available that allow you to work from home without any phone or technology skills. In fact, anyone can work from home and earn money while spending time with their loved ones.
Before applying for any job, make sure that you carefully read the requirements for the job. Some jobs may require you to have a certain education, while others may require you to have certain technical skills.
Here are some of the Best High Paying Work From Home Jobs
1. Online Tutor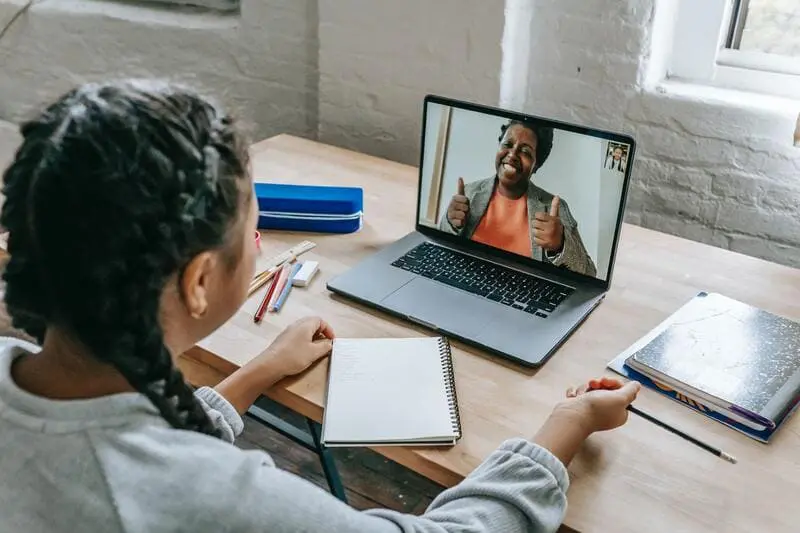 If you have knowledge or skills about a certain subject, then you should consider becoming an Online Tutor. There are many sites available that allow users to teach other students.
All you have to do is create your profile, set your schedule, and let the students contact you. To increase your earning potential, you can charge more for some of your classes.
Some of the sites that offer Online Tutoring services include Tutor.com, Wyzant, and TutorVista.
2. Blogging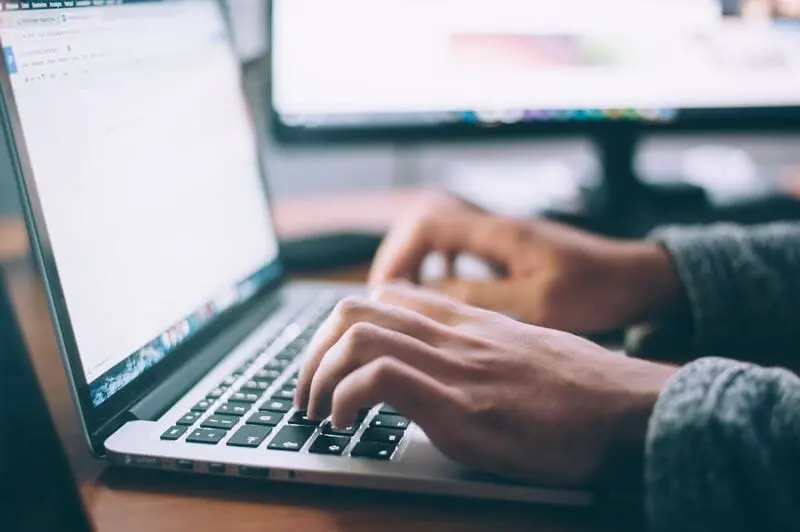 If you are good at writing, then you should consider starting a blog. Write interesting articles about your hobbies or interests. Share the information with people who are willing to read it. A good blog that attracts visitors can earn you a lot of money.
You can earn from advertisements on your site or by selling products on your blog site. Some people even make money by reviewing different products on their blogs.
This doesn't require any technical knowledge and you can make money with your blog without much investment. Popular sites that offer blogging services include Blogger, WordPress, and Medium.
3. Virtual Assistant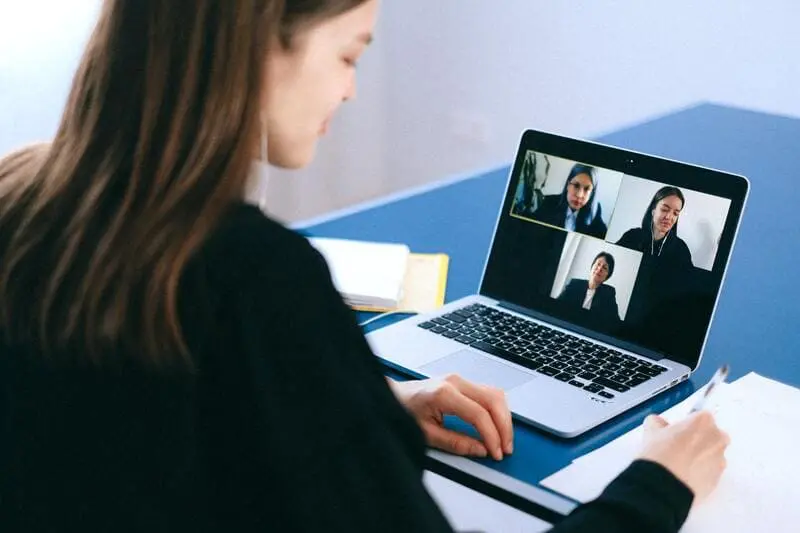 Virtual Assistants help individuals, businesses, and companies with their daily tasks. You can work as an online secretary, blog manager, social media manager, or database manager.
However, the job requirements depend on your qualifications. Some virtual assistants work for a minimum wage while others earn six-figure salaries.
It all depends on your skills and the amount of work that you can deliver within a specific time period. To get started, you can sign up with Virtual Assistant websites, such as Upwork, Freelancer, and Elance.
4. Transcriptionist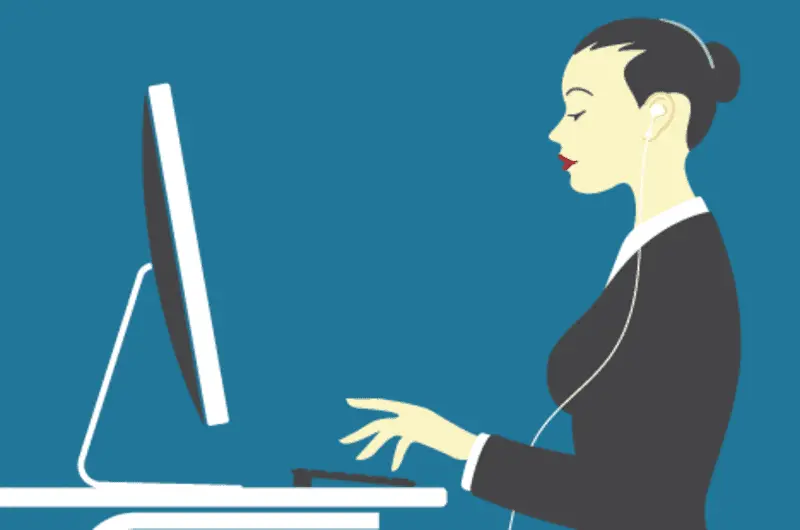 Many companies, government agencies, and media outlets rely on transcriptionists to record audio files. As an online transcriptionist, you will have to listen to audio files and type out what you hear.
You can transcribe medical reports, interviews, podcasts, and much more. All you need is a computer with a good internet connection to get started as a transcriptionist. Most transcriptionists earn at least $20 per hour.
Many large companies offer transcription jobs, such as The TranscribeMe, Scribie, and Rev Transcription.
5. Web Development
Websites need developers to maintain and update them. A career as a web developer doesn't require a college degree. All you need is a strong knowledge of HTML, CSS, JavaScript, Python, Java, C++, and PHP.
If you have these technical skills along with a great work ethic, then you can become a web developer and make good money online from home. To become a web developer, you can start by learning the basics for free using online resources such as Codecademy and W3Schools.
Once you have gained some experience and confidence as a developer, you can start freelancing your skills on websites like Upwork and Odesk to earn money from home as a web developer. To get started, you can sign up for Codecademy, Udacity, and Coursera.
6. Online Moderators
Internet moderators work to make sure that Internet users are compliant with the terms and conditions of a website or forum. They review posts to make sure they are in line with the policies of the site.
They make sure that the site is not overrun with spam, obscene language, and banned items. These online moderators communicate with Internet users to make sure they stay compliant.
Some of the most popular sites that hire online moderators include ModSquad.com, CrowdSource.com, ModerationSolutions.com, and iPostals.com. According to Payscale.com the average salary of an online moderator is $24 per hour with a salary range of $17 to $36 per hour. The top earners make over $50 per hour.
In addition, they moderate chat rooms. These positions are flexible and can be done from anywhere with a computer.
7. Social Media Manager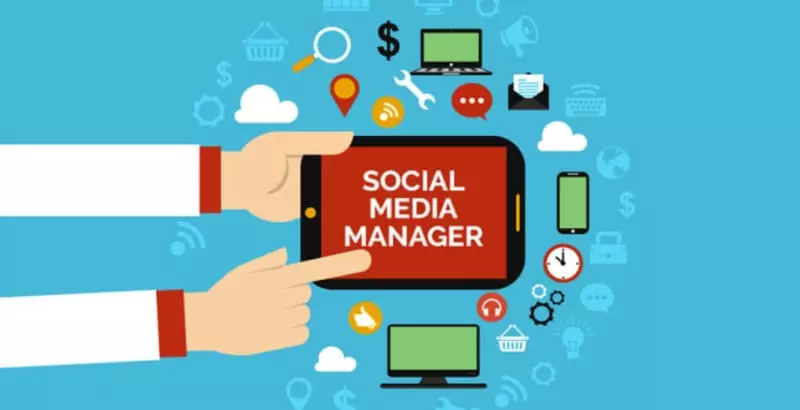 A social media manager is an individual who is in charge of all the social media posts of a business. A social media manager works with the PR team to make sure that each post gets posted in the right place.
Moreover, a social media manager communicates with other social media accounts of the business.
A social media manager can work from home. Some businesses require social media managers to come to the office for meetings. Some businesses, however, allow their social media managers to work remotely.
Additionally, social media managers can be in charge of more than one account. Social media managers make between $50,000 and $90,000 a year.
Also Read: 21 Best Online Jobs For College Students
8. Graphic Designer
Graphic designers create logos, advertisements, magazine layouts, and anything else that a business or person needs. Graphic designers create original images, designs, and graphics.
Furthermore, graphic designers work to make sure that all logos, images, and designs are up to date. These individuals can work with either a company or alone. They also work in any industry.
The field of graphic design continues to grow, so a graphic designer could always find a job. Graphic Designers make good money working from home since they can work for themselves as well as clients on their own schedule.
Additionally, they can work on projects at their own pace without the stress of deadlines set by an employer.
To earn money as a freelance graphic designer, you can create your own website to showcase your work and attract clients through marketing your services through social media outlets like Facebook and Twitter.
You can also register on freelancing websites such as Fiverr and Upwork to find graphic design jobs online that can enable you to work from home as
9. Copywriter
A copywriter is an individual who writes copy for a business. Copywriters can write marketing copy, product descriptions, and anything else that a business needs.
A copywriter creates content that grabs the attention of readers. These writers also create content that is SEO friendly. Copywriters can work for companies, on their own, or as freelancers.
There are many ways you can get started as a copywriter if you don't have any previous experience in this field. First, you can learn how to write copy from books or online articles.
Then you can start applying to copywriting jobs at companies on freelance websites like Upwork and Odesk to earn your first income as a freelancer.
10. Freelance Writer
Freelance writers are individuals who write content for other people. They can work for a newspaper, blog, or even an online magazine. Freelance writers can create blog posts, stories, advertisements, and anything else they need.
Freelancing is a lucrative way to make money since you can work at your own time and your own pace on your own terms. Moreover, many freelance writers are able to earn more than $50,000 a year from their writing gigs.
To become a freelance writer you can start a blog and share your writing with the world to get noticed or join a freelance website like Freelancer, Fiverr, etc to start finding clients who need content written for their blogs or business websites.
11. Proofreading
Proofreading involves reading, correcting, and rewriting manuscripts. Proofreading is an important aspect of the writing process. It's often done before a book is published in its final form.
Proofreading can be a full-time or part-time job. Many freelance proofreading jobs can be found on websites like Upwork.com, Freelancer.com, and Fiverr.com.
When you apply to proofreading jobs, make sure you include a cover letter. The cover letter should include your contact information, your area of expertise, and your expected hourly rate. If a company is interested in you, they will contact you.
Once you get a job as a proofreader, you will be expected to edit and correct errors in grammar, spelling, and punctuation. Depending on the company, you may also be expected to correct sentence structure and word usage.
Also Read: Best Proofreading Jobs Online
12. Freelance Editor
Freelance editing is another popular job that involves editing and correcting various documents. Some freelance editors charge as little as $5 a page. Others charge $20 an hour.
Many freelance editors are hired to edit resumes and cover letters. Other freelance editors edit book manuscripts, blog posts, and other documents. Some freelance editors even edit PowerPoint presentations and websites.
The best way to find freelance editing jobs is by using the Indeed.com website. The Indeed.com website offers numerous freelance editing job listings.
You can also find freelance editing jobs on websites like Upwork.com Freelancer.com and Fiverr.com.
13. Bookkeeping Work
As an accountant, you help businesses keep track of the money that comes in and goes out. There are several firms that hire bookkeepers to work remotely. The salary for bookkeeping work ranges from $50,000 to $60,000. Bookkeeping work takes a lot of attention to detail and is well suited for people who work from home.
Accounting firms typically hire bookkeepers with a bachelor's or master's degree in accounting. Bookkeeping work can include:
Working with business records.
Calculating taxes.
Documenting financial transactions.
Creating a budget.
Preparing reports.
Writing checks.
Using accounting programs.
Using various tax forms.
Maintaining financial records.
14. Data Entry Jobs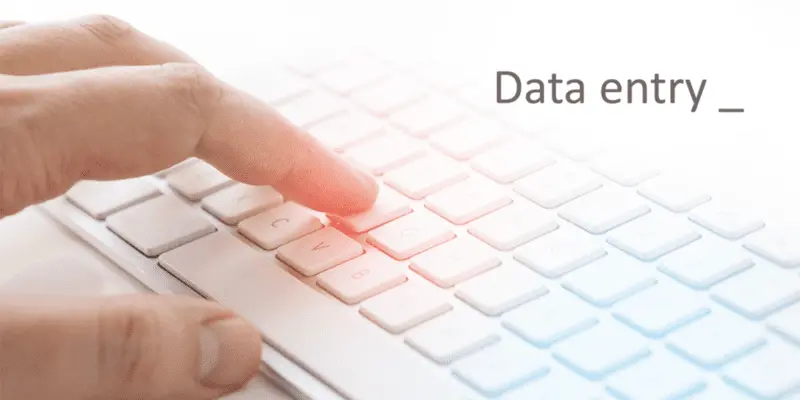 Many companies hire people to work on their data entry team. Data entry workers enter data into spreadsheets, databases, or online forms. Data entry work doesn't require a college degree, but some employers prefer that their employees have typing skills.
To get a job in data entry, you need a computer and internet. However, it isn't enough just to have a computer. To really succeed at data entry, you need to have certain skills. Some of the most important data entry skills are:
Accuracy and speed.
Typing speed.
Attention to detail.
A good work ethic.
Flexibility.
Good organization skills.
The ability to work well with others.
Data entry work allows you to work from home and provides excellent opportunities for stay at home moms. The average salary for data entry workers is $35,000.
15. Chat Agent
Chat agents work in call centers answering phone calls and chatting with customers. A stay at home mom can do this job from home using the internet and a computer. To succeed as a chat agent, you need to have a friendly attitude.
The average chat agent makes $9 an hour. To succeed as a chat agent, you need good communication skills. In addition, you also need to have good phone etiquette.
As a chat agent, you can help customers order products and services, and answer questions about a company's products and services.
16. Translator
There are several sites that offer work translating documents between English to other languages and vice versa. This job can be easily done from home.
When you work as a translator, you will need to be able to speak several languages. You will only need to speak English to your clients. However, you will need to be able to speak other languages when translating documents.
Some of the jobs require that you have a bachelor's or master's degree in translation, but many companies are willing to train you. As a translator, you can work freelance or as a translator for agencies.
17. Event Planner
While planning events involves hard work, it doesn't have to be in an office. There are many tasks that can be performed from home.
As an Event Planner, you will work with people to plan all kinds of events, such as weddings, birthday parties, business conferences, and much more.
As an Event Planner, you will need strong organizational skills. Again, you will need to have good people skills as well in order to work with clients and meet their needs successfully.
In addition to organizing and planning events, an Event Planner will also need to be able to manage a budget and keep financial records as well.
An Event Planner can also act as a promoter to promote an event via social media and other outlets to increase attendance and sales for an event or business.
18. Photo Editor
Do you enjoy looking at photos and spotting the ones with errors? You could work as a photo editor for an online photo service. Photo editors are given photos to edit, and they need to be as perfect as possible.
If you're good with color, or you're particularly artistic, this could be the work from home job for you.
Usually, the pay starts at around $20 per hour and increases as you gain more experience in the field. You'll usually be working from home on your own computer, so you won't need to meet anyone in person unless you're asked to attend a meeting or event in person as part of your job requirements.
This job is suited to someone who is good at multi-tasking and enjoys working independently as well as part of a team.
19. Website Tester
If you have excellent computer skills and love tinkering with websites, you could earn a decent living as a website tester.
Online website testers need to be completely honest. They need to keep note of any problems they find or any problems they foresee with the design of the website.
Typically, a test takes between five and ten hours to complete depending on the complexity and length of the testing process as well as the number of tests to be completed by the tester in a given time period.
Average pay ranges between $80-$120 per day depending upon the length of the testing period and the number of
20. Complete Short Tasks
Websites like Amazon Mechanical Turk offer you the chance to complete small tasks, like entering data, or checking grammar and spelling. These are known as microtasks, and many of them can be completed in a couple of minutes.
You don't need to have any specific qualifications for these tasks, but you do have to be a fast typer. The more tasks you complete, the more you can increase your hourly rate.
Payment is typically low from ten cents to 50 cents per task. But each task you do adds up, and you'll soon start earning a few dollars per day.
21. Sell Printables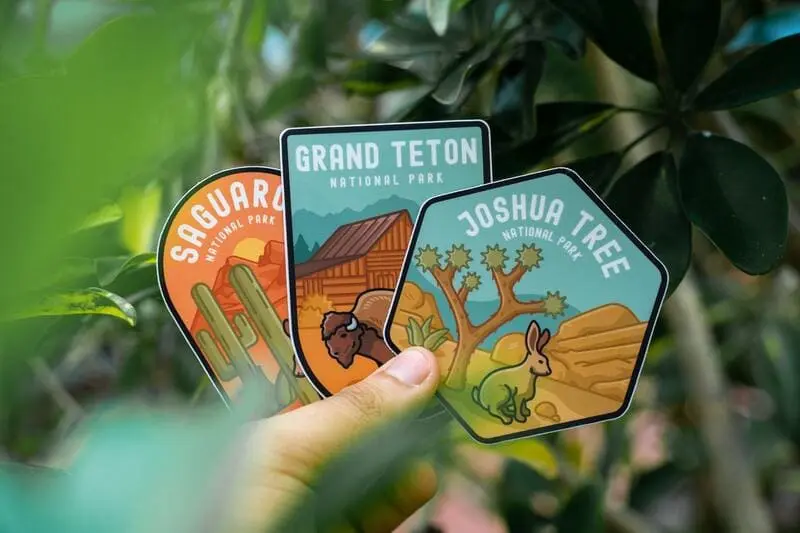 Do you enjoy crafts? Or have you got an interesting hobby that you'd like to share with others? If so, you could create printables to sell on Etsy.
There are many crafters and artists on Etsy, and it's easy to join them. You'll just need to upload your own products to the site, and then others can buy them.
Etsy will charge you a small fee for every sale, so you need to have an item that costs at least $5. Once you make a sale, you can claim your cut.
22. Life Coach
If you enjoy helping others, and you live close to a major city, you could earn a healthy living as a life coach. A life coach works independently, offering advice and guidance to people who need it.
You'll need to be good at listening, and able to offer advice and suggestions that are helpful. Of course, it's also good to be personable, as you need to build relationships in order to earn good money.
Life coaches charge $50 to $150 per hour, and some charge even more. This is a highly competitive field though, so you'll need excellent credentials and a good track record in order to succeed.
But if you can work your way to the top of this niche industry, you can make a very decent living!
23. DropShipping
Drop shipping is a business model in which a store does not keep goods in stock but instead transfers customer orders and shipment details to either the manufacturer or a wholesaler, who then ships the goods directly to the customer.
The customer does not need to know that the goods were shipped directly from the wholesaler.
To start a drop shipping business, you need a website, a merchant account, and a method to sell products. When a customer buys something from you, you place the order with your supplier. The supplier ships the item directly to the customer.
This is a fantastic business model which you can do working from home and make good profits. For example, if you sell a product for $10, your cost is $2, and your profit is $8. If you sell 10 products, you earn $80.
In order to make money drop shipping, you will have to find a good supplier. You will have to use your own judgment when selecting a supplier. The best way to find a supplier is to ask others or look online. You have to find a supplier that you can trust.
To get started you can use platforms like Shopify to set up your own online store in just a few minutes and start selling immediately without having to deal with any inventory at all.
24. Paid Surveys
Paid surveys are a great work from home job. There are several websites that pay you to do surveys. You can sign up with these websites and earn money when surveys are selected for you. Paid surveys can range in pay from $1 to $30.
Also, you get paid for your opinion. Research companies want your opinion about their products or services. Top survey companies can pay you $100 for 10 minutes of your time. However, you must qualify to take these surveys.
Some surveys are based on demographics. Others are based on product or service knowledge. Once you register with a paid survey site, you will be notified via email when a survey is available based on your demographic profile.
You will then receive a link that takes you into the survey itself where you will be asked to answer questions about the product or service they are marketing to test its marketability.
Your responses will determine how much you get paid for taking the survey. There are usually several questions in the survey and you will typically get several minutes to complete them.
Also Read: 33 Best Survey Sites to Make Money Online From Your Home
25. Internet Researcher
If you love research and searching the internet, then the internet researcher job is for you. An internet researcher researches a topic, finds and evaluates relevant research, and writes a report.
The Internet researcher job usually pays $15-$25 per hour. These jobs are offered by many popular market research companies.
There are many internet researcher jobs posted each day. Search for research companies online, see what types of research projects they have, and contact them to see if they are looking for an internet researcher.
Conclusion
In conclusion, there are many work at home jobs out there for you to explore and discover. Start by trying out one or two of these jobs and see what works for you and what doesn't. If you find something that you enjoy and can make some money doing it, stick with it until you find that perfect work from home job for you!
There is no need to use any apps on your phone for doing the above mentioned jobs. Finding High Paying Work From Home Jobs is easy with the Internet.
There are many legitimate companies that hire people working from home without any experience or skills. All you need to do is apply and start working!
If you're looking to make money, either full-time or part-time, there's a job to suit you from the above list. Try as many as you like.