25 Best Online Jobs Paying Weekly in 2022
DO YOU REQUIRE IMMEDIATE CASH? OBTAINING THAT MONEY SEEMS LIKE A CHALLENGE. WE WILL EXPLAIN HOW TO GET ONLINE JOBS THAT PAY WEEKLY IN THIS ARTICLE!
The search for the perfect online job hasn't stopped. Many people are searching for alternatives. With the rise of smartphones and other user-centric devices, people are increasingly looking for jobs that pay weekly online.
Are you looking for legit jobs that pay weekly and will support you in paying your bills?. Here we'll look at online and offline jobs that pay weekly or multiple times every week. These kinds of jobs are highly flexible, in addition to providing quick income and weekly bank deposits. One could do these in your spare time as a side hustle.
Let me start off by giving you a piece of advice: do not waste your money on get-rich-quick schemes and spammy money-making tips that you hear over the internet. There are many legitimate, simple ways to make money online, all you have to do is find them. 
Below mentioned is the list of weekly paying jobs
Legitimate Online Jobs That Pay Weekly
1. Proofreading Jobs Paying Weekly
Proofreading jobs pay weekly and are perfect for those with an eye for detail as it requires deep concentration, a keen eye, and the ability to clearly articulate thoughts in writing.
Proofreading jobs usually pay $10 to $25 per hour depending on the quality, experience, and length of the project. These jobs can be performed from the comfort of your own house.
However, most proofreading jobs require at least a basic knowledge of English. Often, employers will hire native English speakers to proofread their articles or books as they cannot proofread their own work effectively.
2. Virtual Assistant Paying Weekly Jobs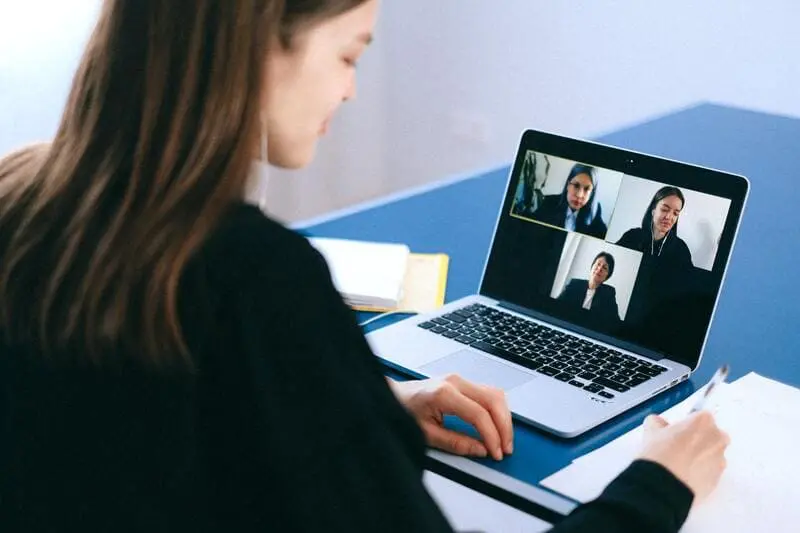 A virtual assistant job is great for those who have limited availability and a flexible schedule. These jobs can be completed anytime during the day or even at night depending on your schedule.
A virtual assistant task might include creating and scheduling social media posts for the company, responding to an email, doing keyword research, answering customer questions, editing a document, etc.
Most virtual assistant jobs pay somewhere between $15 and $25 per hour depending on the complexity of the project. You can get a virtual assistant job by reaching out to companies or on sites like Upwork and Fiverr.
3. Social Media Manager Jobs Paying Weekly Money
If you enjoy being a social media manager, there are positions available in a variety of companies. A social media manager's main responsibilities are posting updates on the company's social media platforms as well as responding to the comments and questions of their readers.
Social media manager jobs usually pay around $15 an hour and can get up to $30 an hour, depending on the company and your skills.
Most social media managers get hired through third-party websites like Upwork, Freelancer, etc.
4. Freelance Writing Jobs Paying Weekly
One way that a lot of writers earn a living is by freelancing. Freelancers typically work for online sites like Upwork, Flexjobs, Freelancer, and Fiverr. Most freelancers charge around $15 per hour and can earn up to $30 per hour.
You can write blog posts, articles, and marketing materials for companies. You can also write ebooks to sell online. You can also write nonfiction books and sell them online. Or you could be a ghostwriter. Ghostwriters get paid to write things like speeches, books, and memoirs for people.
Getting clients when starting freelancing can be tough. But you can work on marketing yourself and getting your name out there. You can also create content on platforms like Medium to increase your visibility and get clients.
5. Digital Marketing Jobs Weekly Payments
A digital marketing job is one where you use digital marketing and social media to promote a product, service, or business. As a digital marketer, you'll use online tools like blogs, websites, and social media to shape your audience's perception of a business or brand.
You could also use social media to promote a product or service by sharing content on platforms like Facebook and Instagram. You could also use online tools like a newsletter or email to promote a business or product.
Digital marketing also includes SEO, which is basically optimizing a website for search engines. For example, if a business is looking to hire someone to improve SEO for its website, a business can hire a digital marketer to do that.
You can get clients for digital marketing online or by directly approaching companies offline.
6. Transcription Jobs Paying Weekly
Transcription jobs are a great option for individuals who have good communication and typing skills. Transcription jobs often require an in-depth understanding of the English language and sometimes a strict adherence to grammar, punctuation, and spelling.
Transcription jobs can be done in the comfort of one's own home, so it's a great option for those who would rather work at home than commute to an office every day.
One can find many companies online which pay weekly for transcription jobs, companies like Rev.com, Transcribe Anywhere and Transcribe Me offer these kinds of jobs.
All you need to do is log onto the website and complete the client's transcription project. Once the project has been marked as complete, you will be paid your weekly payment.
7. English Teaching Jobs Paying Weekly
Teaching English is a great way to earn some cash online, and it's also an incredibly satisfying way to give back. English teaching jobs are usually part-time, so they don't take up a lot of your time.
You can get started by using online apps such as "MAGICEARS" or "Cambly" to find English teaching jobs online.
MAGICEARS is an app that pays $26 per hour. You work with clients from all around the world in order to make their English lessons fun and effective. It is available on both iOS and Android platforms.
After signing up, you will be asked to take a placement test. Once you pass this test, you will be assigned learning material to teach kids.
8. Website Testing Jobs Paying Weekly
This is a job that is both easy and fun. You will help companies improve their websites by testing them out. All you have to do is click on a website and go to a specific page. The page should load within three seconds. If the website is slow, you will be asked to suggest improvements.
Some tests would be more in-depth than others. For instance, you may have to type in an email address, use a certain search bar or check out a product page.
The company will then send you the payments for the improvement suggestions that you have suggested.
You can use websites like utest and usertesting to find companies that need website testing. payments will be done through PayPal every week.
9. Blogging
Blogging is a lot like freelance writing, but it requires you to start a blog of your own. Your content should revolve around a specific topic and should appeal to a specific audience.
If you're just starting out, you may not have a lot of experience as an online blogger, so it's a good idea to learn online or from someone who already has some experience.
Once your blog is up and running, you can use social media platforms such as Facebook, Twitter, and Instagram to promote your content to your audience.
To make money, your blog can be monetized through ads, affiliate marketing, commission-based sales, and other revenue generating methods.
10. Freelance Jobs Paying Weekly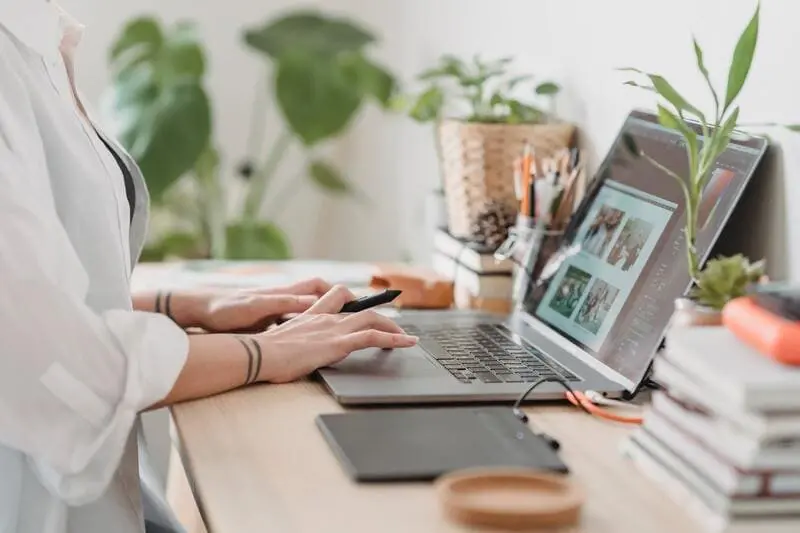 Most companies that hire freelancers are looking for writers, graphic designers, social media marketers, and web designers. The pay range for these jobs varies depending on your skill level and experience, but you can start as a freelancer with as little as a few hundred dollars a month.
As a freelancer, you can work whenever you want and choose the projects that interest you. You can also take on multiple clients at once, which is a great way to get experience and earn more money.
Freelancing jobs are plentiful on sites like Upwork, Flexjobs, and Freelancer.com, which connect freelancers with businesses looking for help with projects.
11. Data entry Jobs Paying Weekly Money
There are an unlimited number of data entry jobs that are available these days. Most of these jobs will pay by check or direct deposit every week.
Since data entry jobs also require no experience, it's a great option for anyone who wants to earn some extra money without going to school or work. Online data entry Jobs include typing, editing, reformatting, copying and pasting work, transcribing, and filling out forms and surveys.
You can find data entry jobs on sites like Freelancer.com, Upwork, and Virtual Staff Finder. If you search "data entry" on any of those sites, you'll find a list of jobs available that you can apply for.
12. Call Reviewer Jobs Paying Weekly
Almost all customer care calls are recorded. Companies do this to know how there are satisfying their customer's requirements and inquiries.
Companies also need recorded calls as references for their employees to improve customer service. Somebody needs to listen to all those phone calls, that's where the call reviewer comes into the picture.
The job of the call reviewer is to see whether the company employee solved the customer's problem, were they helpful to the customer or not, and many other things.
You can sign up to Humanatic to get call reviewing jobs. This company pays weekly once you complete the job.
13. Make Money Every Week Using Phone Apps
 There are several companies out there that pay weekly. You don't need to spend much of your time as the tasks take only a few minutes to complete. There are phone apps out there that reward you for your time. All you have to do is download the app and complete the jobs.
The best phone apps that provide an opportunity to make money, and also pays every week include
Survey Junkie
Inbox Dollars
Swagbucks
Take a look at these three top apps to make money online.
14. Online Translation Jobs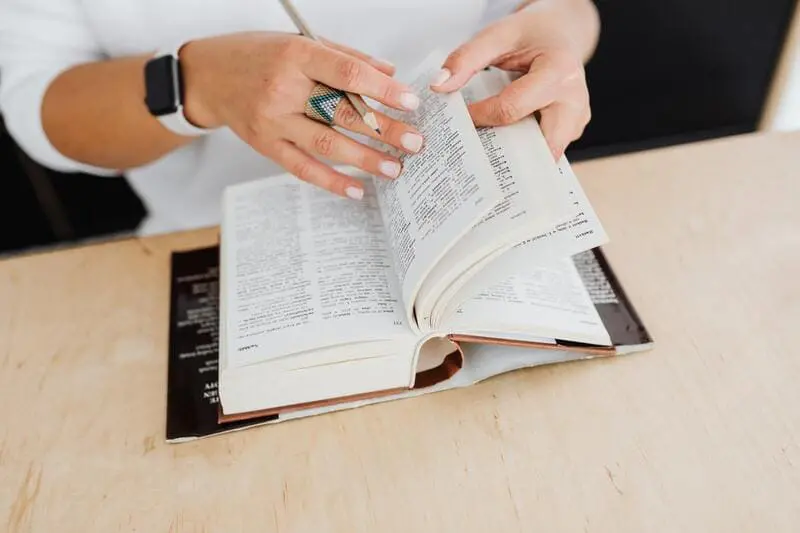 Translation jobs are accessible online. You can work as a freelancer or on a project basis. If you know more than one language, then you can apply for translation jobs related to those languages.
The job will require you to translate documents from one language to another. Companies seek translators for their websites, emails, and social media. Sometimes, you need to translate documents from English to another language or vice versa.
You can find translation jobs on sites like Rev.com and Freelancer.com.
15. Online Moderating Jobs Weekly Payment
Online moderating jobs are gaining a lot of popularity nowadays. Companies often want to improve their brand image and credibility. They want to participate in live streaming, discussion boards, and online forums. They want their consumers to be involved and take part in these discussions.
Moderators, therefore, play the role of authority figure who helps consumers solve their problems. You need a firm grasp of the English grammar, the ability to listen to customers, and social skills to be a good moderator.
Businesses want moderators to keep their business's image positive by helping people and deleting spam from social media. They also hire moderators to provide their brands with a higher social status.
16. Focus group Paying Weekly Money
Focus groups are becoming more and more popular these days. Focus groups involve a small group of individuals, usually between three and twelve, who interact together to discuss a certain topic.
You have to share your views with others in the group. You also need to listen carefully to what other people have to say.
Focus group studies pay high around $100 to $2000 weekly, some pay on the same day depending on the location. Focus group studies are conducted by companies to gather information from customers and assess their satisfaction.
You can try a great company for focus group studies called respondent .io which will pay you handsomely.
17. Review Music for Money
Review music websites have become very popular in the online world. You can earn a lot of money by reviewing music on websites like GrooveShark. Groove shark is a website that offers clients song lyrics for artists, movies, and songs.
For reviewing music you will have to listen to songs, then give them ratings and give your feedback, just do this and you will get your money
Sites like Slicethepie provide music review jobs that pay weekly. So start making money listening to music.
Offline Jobs Paying Weekly Near Me
18. Delivery Jobs Paying Weekly
Delivery jobs have become very popular in the online world and there are many advantages to becoming a delivery driver. These jobs pay weekly and all you need to do is deliver certain products to customers when they order them.
Delivery jobs do not require any experience or degree. To get these jobs you can download apps like Postmates or Instacart to deliver groceries or food.
One can easily earn up to $100 a week or more by delivering groceries to customers using these apps.
19. Pet Sitting Jobs for Weekly Money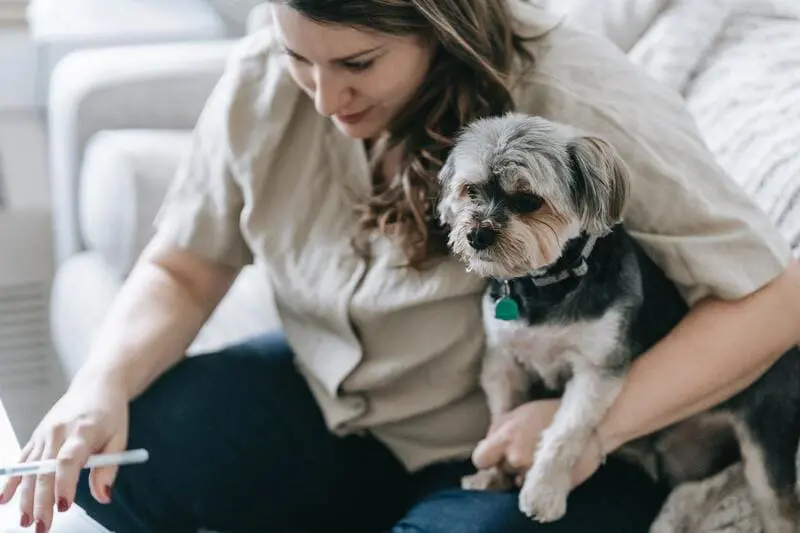 As a pet sitter, you will be taking care of a pet's needs such as walking, feeding, cleaning, bathing, and playing with the pet. It is a great way to earn decent money weekly and all you need is a smartphone with an internet connection.
Pet Sitting jobs can be found on sites like Care.com and Rover.com and all you need is to be friendly, love animals, and have good communication skills, you will be paid weekly.
Pet sitters can make between $200 to $300 a week by doing this.
20. Landscaping Jobs Paying Weekly
Landscaping jobs are easy and fun. You don't need any experience, just a good eye for color, shape, and style. Becoming a landscaper will give you a great sense of fulfillment as you will be taking good care of people's yards and homes by performing tasks such as planting or removing vegetation, building flower beds, applying mulch, pruning bushes, and trees, edging the lawn and shoveling snow.
One can find landscaping jobs on sites like TaskRabbit or Craigslist. Landscapers earn between $150 to $200 a day.
21. Babysitting Jobs Paying Weekly
Babysitting is young adults' and teenagers' favorite pastime. It's fun, it's lucrative, and it's challenging. You get paid just to spend time with kids, keep them entertained, and help them with their homework.
Being a babysitter requires lots of patience and creativity to go into making activities for the kids.  You can look for babysitting jobs on platforms like Care.com, SitterCity, and UrbanSitter. Childcare Network, KidKare, and Kidtastic are other good websites to look for babysitting jobs.
22. Restaurants Jobs
Restaurants serve food to their guests. You might work in a fast-paced environment, working as a waiter or waitress, or you could be a cook, working behind the scenes.
Whichever position you choose, you will learn a lot about customer service. It is a great way to earn extra money per week as restaurants usually pay around $25 to $35 an hour.
23. Make Money Using Lyft or Uber
This is a great option if you are a college student or a recent graduate who needs a part-time job. It's not too difficult to start—you just need to download an app on your phone and register as a driver. They are looking for people who are good with communication, are energetic, and are friendly.
With your Smartphone and a driving license, you can start making money by using Lyft or Uber.
24. Movie Crew Job
If you love movies and the theater, consider applying for a movie crew job. There are many different types of movie crew positions, including film assistants, production assistants, and lighting technicians.
Film assistants load film stock and prepare equipment for filming. Production assistants help set up the set and make sure that everything is in order. Lighting technicians make sure that the lighting is just right for each scene. 
You will get to know many people in the film industry and make new friends. Movie crew jobs pay an average of $30,000 USD per year.
25. Amusement Park Ride Attendant Job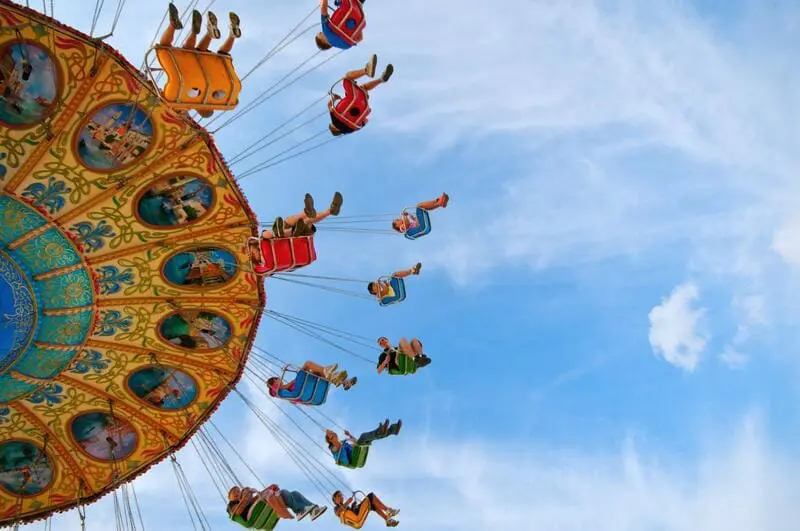 Amusement park ride attendants are the VIPs of the park. They are responsible for making sure that rides at amusement parks run smoothly and that guests are having a good time.
Amusement park ride attendants are friendly and have great customer service skills. Most amusement parks also offer opportunities for advancement. A high school diploma or equivalent is required, and amusement park ride attendants usually work at least 40 hours per week.
It is common for amusement park ride attendants to earn at least $10 per hour, working some weekends and nights.
Conclusion
Whenever you need money fast, these jobs that pay weekly, whether offline or online, are a fantastic way of earning it. Most of these solutions will meet your needs, as well as your timetable and level of expertise.
Listed above are some of the many jobs that pay weekly that you can try, just choose the best option that suits you and work your way up to earn more money.