9 Top Social Media Platforms To Make Money For Creating Content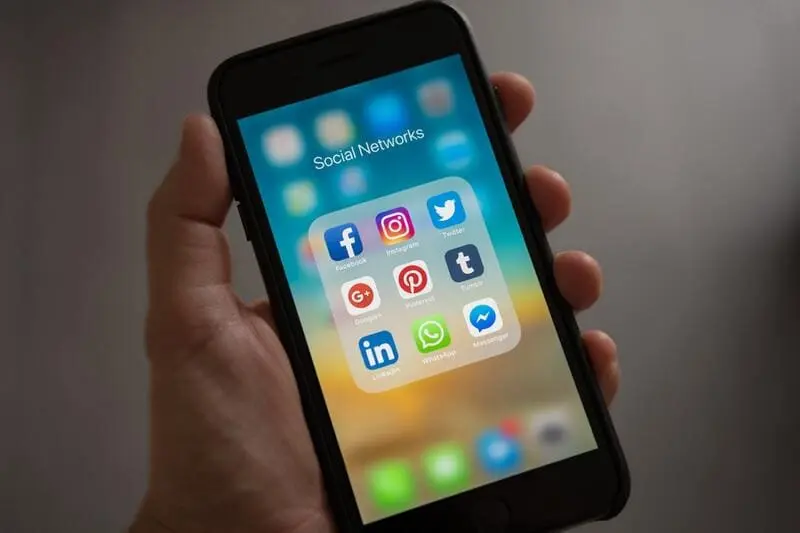 NOTE
If you want to make job replacing income and want to work online from the comfort of your home or anywhere in the world
Take a look at this - Live Chat Jobs
Social media are an integral part of many people's lives. They're also one of the few things that almost everyone seems to be talking about. Do you know some Social Media Platforms pay for your content?
You may now earn money for creating and sharing content in addition to working with businesses and participating in sponsored promotions. Additionally, several social media networks offer cash incentives to content creators as compensation for their work.
These platforms not only offer payment but also opportunities for exposure and brand building.
Today, I want to introduce you to nine social media platforms that pay you to create content. While some of you may have heard of these platforms before, others may be new to you. So let's get started!
The Following are Some of the Social Media Platforms That Pay To Create Content
1. YouTube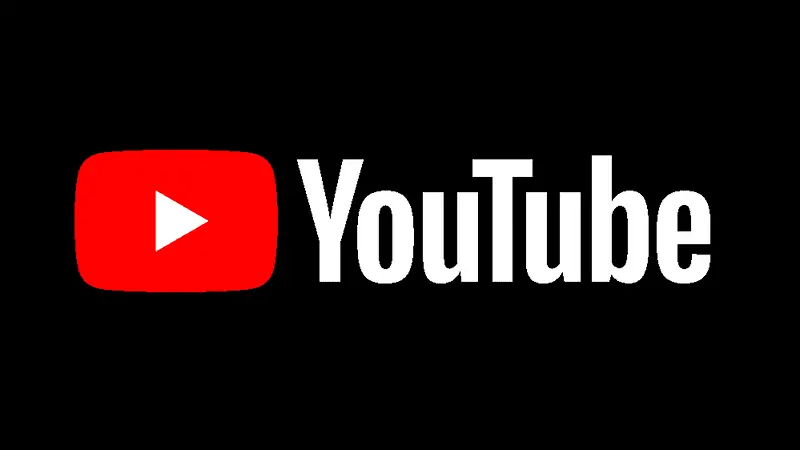 With more than a billion users worldwide, YouTube is the largest video sharing platform in the world with content creators generating millions of views every day. If you have the skills and talent to create a great video, then YouTube is a great way to make money online.
You can upload videos in just about any category including comedy, education, tutorials and more. Once your channel gains enough traction and subscribers, you can monetize your videos with ads and start making money through advertising or by selling your own products through your channel. You can even create sponsored videos for brands looking to market their products on YouTube to your audience.
Once you gain popularity and an audience, you can also charge companies to feature their products in your videos and allow you to keep a portion of the revenue as compensation.
To get ads displayed on your video channel, you will need to meet certain requirements including a minimum number of views and subscribers.
The minimum requirements are 4000 hours of watch time and 1000 subscribers, once you meet the requirements, you can apply for monetization on your YouTube channel to start earning money from ads on your videos.
2. Instagram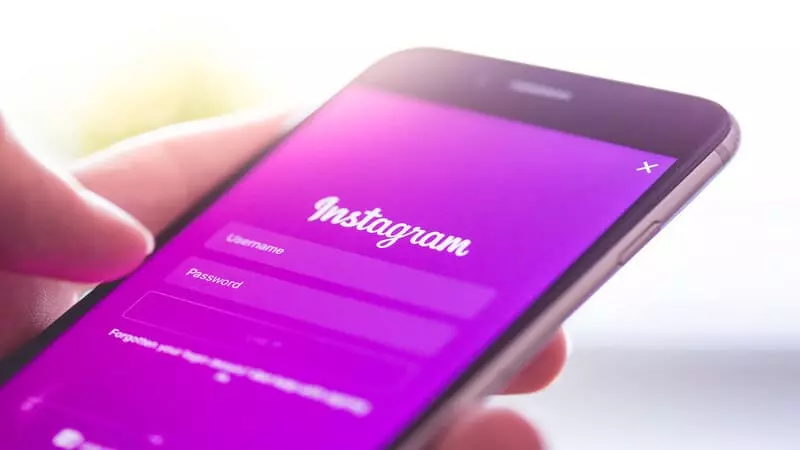 Instagram is another great social media platform to make money online if you have a nice following. If you have the creativity to capture great images and share compelling stories, then you should consider starting an Instagram account where you can earn extra money through paid sponsorships and product placements in your photos.
To start monetizing your Instagram account, you will need to have at least 10,000 followers so that sponsors can approach you and you can show them at least you have 10k followers.
You will also need to have great content and a great story to share with your followers so brands will want to work with you to promote their products through your photos on Instagram.
Some tips to help grow your Instagram account include using hashtags to get discovered on Instagram by more users and posting photos and videos regularly to engage your followers and get them to like and share your posts with others.
This will help you get discovered and grow your audience so you can start monetizing your account with sponsored posts and product placements in your photos and make money from Instagram.
3. Facebook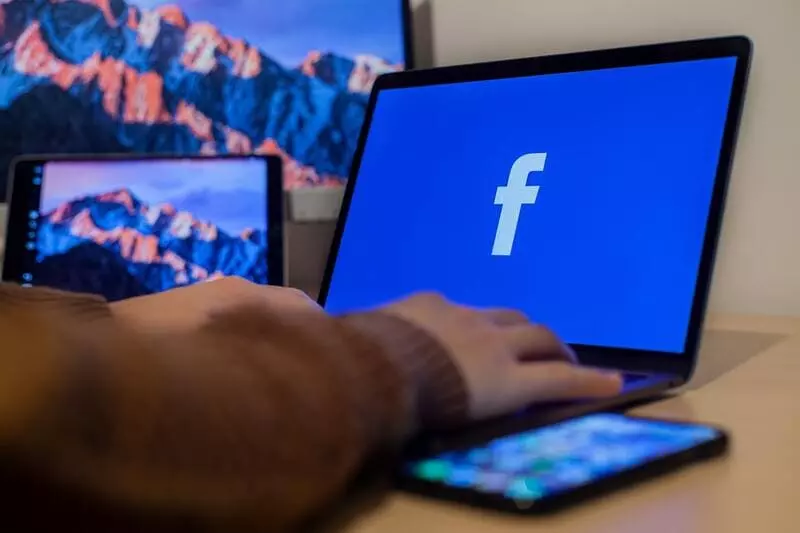 Facebook is one of the biggest social media platforms with more than a billion users worldwide. It's one of the most popular ways for people to connect and communicate with one another as well as share news and information, and entertain one another by posting photos, videos, and other content on the platform.
The platform also offers users the opportunity to earn additional income by partnering with advertisers to promote their products or services through the platform to their target audiences.
To get started making money on Facebook as a publisher, you will need to first create a Facebook page for your business or brand. Once you have a Facebook page for your business or brand, you can start connecting with your followers and promote your content to a wider audience by posting links on your business page to drive traffic back to your website where you can convert them into leads and sales.
You can also promote your products directly on your Facebook page by running contests where users can win your product in exchange for liking your post or by sharing your post with their friends. This is a great way to increase engagement on your page and get more people following you on Facebook.
Facebook also has a monetization program called Instant Articles that allows you to publish articles directly on Facebook instead of linking to a website where users can read the articles on their mobile phones without having to leave Facebook's platform.
4. Pinterest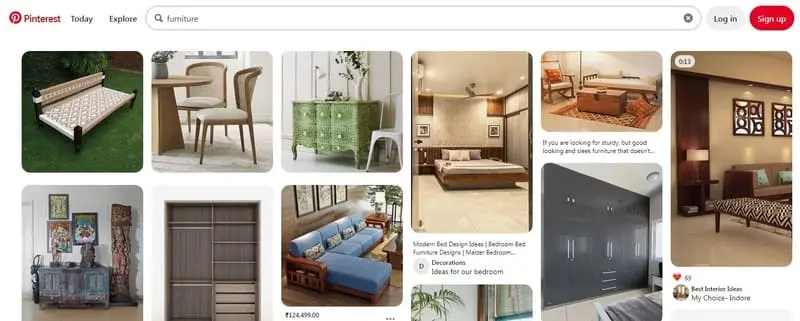 Pinterest is another social media platform where you can make money for creating content. Pinterest allows users to create boards where they pin images they find interesting to other boards they can share with their friends and followers on Pinterest. It's a visual search engine that allows users to find useful resources and connect with like-minded people and businesses from around the world through the platform.
Similar to other social media networks, Pinterest allows users to make money by partnering with brands and businesses to promote their products or services to their target audiences. If you have a popular account on Pinterest with a lot of followers, then you may be interested in working with brands to promote their products and services to your loyal audience.
Brands pay bloggers and social media influencers to promote their products and services on their accounts so they can reach a larger audience and grow their sales. This is a great opportunity for you to earn some extra cash on the side or even earn a full-time income from your social media accounts if you have a large following on Pinterest.
You can also do affiliate marketing where you promote other products or services for a commission for each sale you generate for the brand or business you are promoting. To get started promoting products on Pinterest, you will need to set up a business account on Pinterest where you can create your boards and pins as well as add affiliate links to the pins you create to share and sell products from your own website.
5. Twitter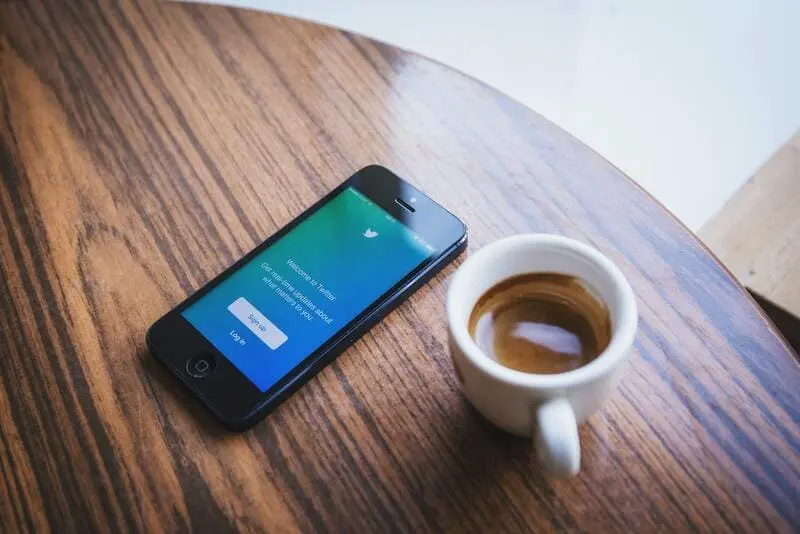 Twitter is another popular social media platform that is great for interacting with friends and followers as well as sharing news, information, and other types of content on the platform.
Sponsored Tweets on Twitter allow you to earn money by partnering with advertisers to promote their products or services on Twitter to your target audiences. These sponsored tweets are promoted in your timeline so that your followers can see them. Your account needs to have at least 1,000 followers to get sponsors interested in partnering with you.
Sending Traffic from Twitter to your website is a great way to increase your traffic and get more leads and sales from your website so you can turn those leads into customers and generate sales for your business.
Affiliate Marketing On Twitter is another great way to make money online with Twitter by promoting products and services from other websites for a commission for each sale you generate for the brand or business you are promoting. To get started with affiliate marketing on Twitter, you will need to set up an affiliate account, so you can add your affiliate links to the Tweets you share on your Twitter account.
6. TikTok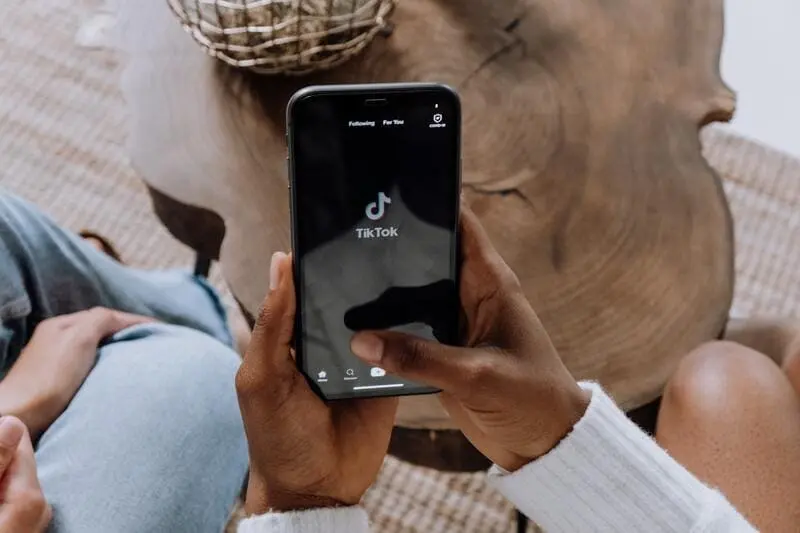 TikTok is a video sharing app that is very similar to YouTube and Instagram where users can post videos on the platform and share them with their followers and friends around the world. Users can also follow other users and interact with them by following, liking, and commenting on their videos and posts.
You can earn money on TikTok by creating and sharing videos on the app and also joining contests run by brands and businesses to promote their products or services to a wider audience and drive more traffic back to their websites.
Tiktok has a fund, to reward individual hard working creators who build a big following on the app, you need 10,000 followers and 100.000 views minimum to be eligible and also you need to be from US, Italy, Uk, Germany, Spain, or France to get those funds.
So if you know how to create engaging and entertaining video content, then you can earn money through this app.
7. Snapchat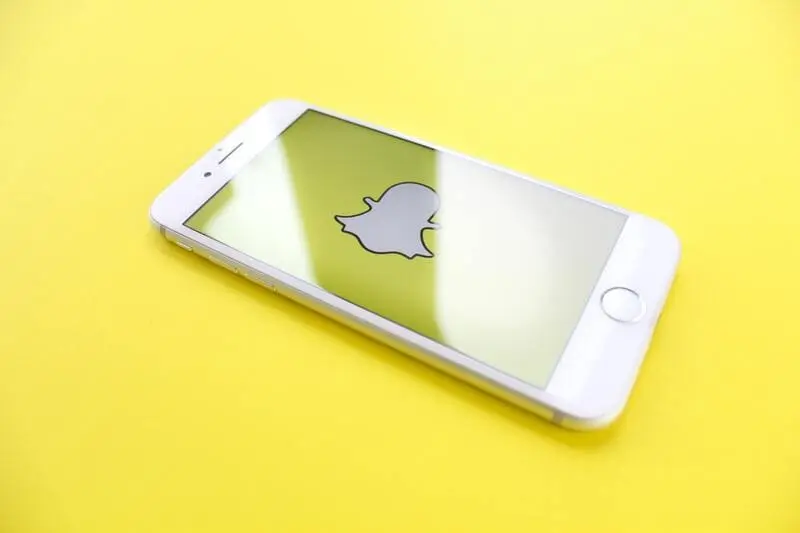 You can create a Snapchat account for free and start using it to connect with your friends and share your story with your followers. The cool thing about Snapchat is that you can share photos and videos with your friends that will disappear after a few seconds of viewing or after a certain amount of time have passed, depending on the settings you choose when you share the photo or video.
Snapchat has paid $250 Million to Creators in 2021 so far, Snapchat account holders submit snaps to the spotlight page to be reviewed and published for money. Your snap needs to be creative, funny, and interesting to be accepted. Once your Snaps get a lot of views you will get notified and will receive a spotlight payout.
This program is only available in a few countries. If it's not available in your country, the possibility exists that it will happen shortly.
8. Clubhouse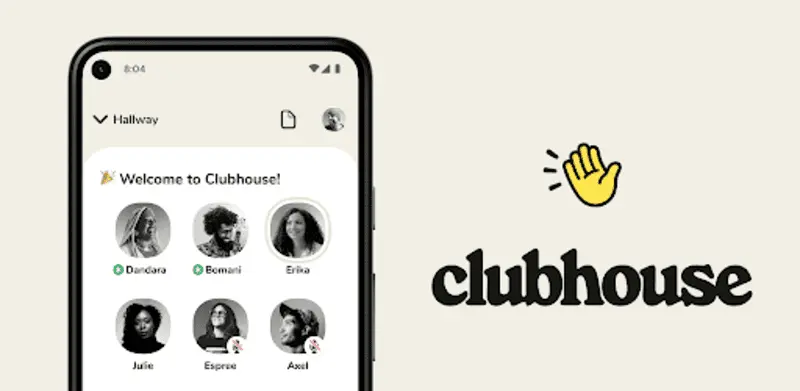 Clubhouse app is an audio platform where users can record and share their own voice recordings with others around the world.
On Clubhouse members can send money directly to the creator's bank account via PayPal or credit card if they like the content shared by the creator in the app. Clubhouse doesn't take any commission or percentage in between so that creators get the entire amount sent by the user.
It is said there are more monetization options Clubhouse is exploring in near future to make the app more financially sustainable and rewarding for creators.
9. Quora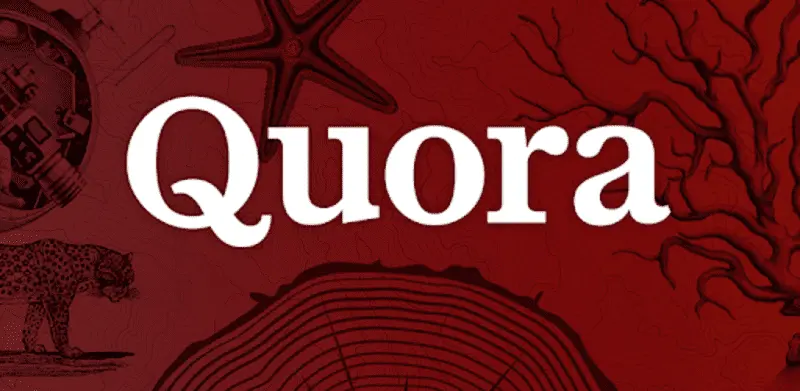 Quora is a question-and-answer based website where users can get answers to all kinds of questions posted by others from around the world. Quora is a great place to connect with like-minded individuals and get answers to all kinds of questions from people you know and trust.
Users can also make money through this website by joining the Quora Partner Program by asking questions and writing posts related to the topics they are knowledgeable about and earn revenue from the ads shown on their websites.
To get started earning money on Quora, you will need to register on the website as a publisher and fill out your profile information. Then you can create your own Quora space on any topic you are interested in and start connecting with people from around the world who are interested in the same topics as you.
The more views you get on your Quora space the more money you can make through the ads shown on your profile. If you drive a lot of traffic to the website through your Spaces then you can earn a nice amount on the website.
Conclusion
Making money online from Social Media Platforms requires patience, consistency, and good marketing skills. With time you will be able to build your audience and drive more traffic back to your website to make more sales and grow your business. If you are good at creating content, then you can also monetize your social media accounts by sharing links to your blogs or websites and promoting your products and services to them to drive more traffic back to your website and increase your sales.
There are many people earning a good living from their social media accounts by sharing content and engaging with their followers every day so if you follow a similar strategy you can also succeed at making money online from your social media accounts.
Hope you liked this post and found it helpful, if you liked it then please do share it with your friends and family on Facebook, Twitter or any other social network you use regularly as it helps others find my blog when they search the internet for ways to make money online from home.