How Can You Make Money Selling E-Books (15 Easy Ways)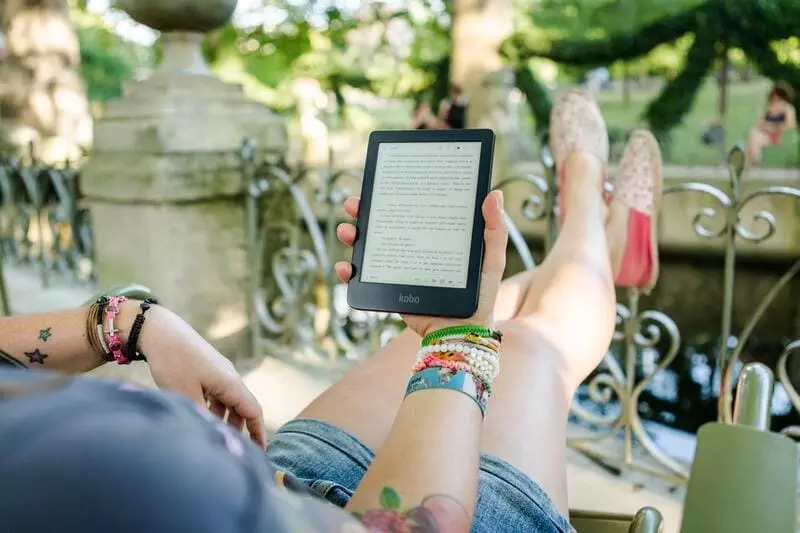 NOTE
If you want to make job replacing income and want to work online from the comfort of your home or anywhere in the world
Take a look at this - Live Chat Jobs
We've all heard it before: "You can make money doing anything these days." This is true, and in the age of digital entrepreneurship, there are more ways than ever to find success with your business online.
One such way is by writing and selling eBooks! There are many different ways you can make money with eBooks, but today we will be discussing nine easy ones that anyone can do without much experience or knowledge of how to code.
Here are 15 Easy Ways To Make Money Selling E-books
1. Sell Your Existing Books
If you are already an author, the simplest way to make money with eBooks is to sell your existing books! You can upload copies of your physical book or ebook that you have already written onto platforms like Amazon's Kindle Direct Publishing (KDP) and earn royalties as a self-publisher based on the terms that you have agreed to.
For example, if your book is available for $2.99 on Amazon KDP, you will earn 70% of that sale price every time it sells.
You can also sell PDF copies of your books by setting them up for free or low cost downloads. You can even make websites using platforms like Shopify and sell your inventory directly from the site.
2. Write a New eBook
If you are not an author, you can still write and publish your own book! If you can find a topic that's in demand, do some preliminary research to see what books already exist on that subject and determine whether or not there is room for another book on the topic, you can start writing.
It's important to remember that writing an ebook is not a quick or easy process. It can take months or even years to write a quality book, but if you are willing to put in the time and effort, it can be a very lucrative endeavour.
3. Write a Series of eBooks
If you are an author, another way to make money with your eBooks is to write a series of them! This not only increases the potential income that you can earn from your books, but it also keeps your readers engaged and coming back for more.
When you are planning your series, make sure that each book is able to be stand-alone and doesn't require the reader to have read the previous books in order to understand it. This will make it easier for new readers to jump on board and give them a reason to buy your other books as well.
4. Host a Webinar
If you are an expert on a particular topic and can teach other people how to do something that you know, you can host a webinar about it! There are many different platforms where you can host your webinars, such as Adobe Connect and Google Hangouts.
If you decide to use an online platform like this one, make sure to choose a topic that's in demand, create a compelling title for the webinar, and have a sales page that explains why someone should attend before you get started. To make extra money from your webinars, add an upsell at the end where people can buy additional products related to the original topic.
5. Write a Book on Open Source Platforms
Another way to get started with making money online is by writing a book on open source platforms like WordPress, Tumblr, and Blogger. There are many different topics that you can write about for these platforms such as:
How To's- Write tutorials focused around showing someone how to accomplish a specific goal using one of the mentioned blogging platforms.
Tools & Resources- Write posts about different tools and resources that can help bloggers or website owners with their blogging efforts.
Interviews- Share your success story by interviewing other entrepreneurs, freelancers, and bloggers!
Do some research to see what topics are already being covered on these platforms and determine whether or not there is room for another perspective. If there is room, you can start writing a book on a topic that interests you!
By doing this you can generate a nice amount of traffic, you can add your topic related ebook to purchase on all of these open source platforms.
6. Patreon
If you have a large following on any social media platform, Patreon can be another source of income for your eBooks. On this platform, you can set up a page that offers subscriptions to exclusive content from you in exchange for a certain amount per month.
For example, if you were running an Ebook series and found that people wanted to support your work, you could offer exclusive content to your Patreon subscribers that they can't get anywhere else. This can be anything from early access to new episodes to bonus knowledge or even a private chatroom where you can interact with your fans.
7. Turn Your eBook into an Audio Book
Once your eBook has been published, you can turn it into an audio book! This is another way to diversify your income stream, making money multiple ways from the same content.
To make this process easier, create a podcast or YouTube channel where you can share excerpts from your book. This will help you to establish yourself as an expert on the topic and attract more listeners or viewers.
8. Sell Advertising Space in Your eBook
If you have a large audience for your eBook, you can sell advertising space to other businesses! This is a great way to make extra money and help other businesses to reach your audience.
To get started, create a media kit that outlines the demographics of your audience, the traffic statistics for your website or eBook, and the rates that you are charging for advertising space. This will make it easier for businesses to decide if advertising in your eBook is a good fit for them.
9. Borrows from Amazon Prime and Kindle Unlimited.
One of the most popular ways to make money from your eBooks is by using Amazon. Not only is it easy to set up, but there are also many different promotional services that you can use to help increase your earnings.
Paid Advertising – Promote your eBook through Amazon's advertising platform where you can pay to have your book shown to more people.
Kindle Unlimited – This program allows readers to read your book at no cost by borrowing it from the Kindle library.
Free eBooks – Give away your eBook for free for a limited time to help increase exposure and encourage downloads.
Amazon also has an affiliate program where you can earn commission from all of your eBook sales.
10. Generating Leads for Your Business
One unique way to sell your eBook and generate leads for your business is by developing a lead magnet. A lead magnet is an irresistible offer that you give away in exchange for contact information from the person who downloads it.
Lead magnets are easy to create and can be anything from checklists, worksheets, or templates that help your target audience accomplish a specific task. You can then offer your eBook as a premium product that is available for purchase after they download your lead magnet.
11. Offer Products or Services Related to Your eBook
When you write an eBook, you now have a product that your target audience is interested in and knows they can purchase. Why not take it one step further and offer products or services related to the topic of your eBook? This will give them another reason to buy from you!
For example, if you read a book about dog training, you might decide to offer services such as obedience classes, consultations, or dog walking. If you write a book about cooking, you could sell meal plans, cookbooks, or kitchen gadgets.
12. Create an eBook Course
An eBook course is a great way to provide more value to your audience and increase the amount of money that you make from your eBook. This is a comprehensive guide that covers the topic of your eBook in-depth and can be purchased as a standalone product or as part of a larger package.
To create an eBook course, you will need to create video or audio recordings that accompany each chapter of your book. You can also include worksheets, cheat sheets, and other resources to help your students learn and apply the information from your course.
13. Sell Your Rights to a Publisher
If you don't want to be responsible for all of the marketing and sales of your eBook, you can sell the rights to a publisher. This means that they will be responsible for publishing and promoting your book, and you will be paid a royalty every time it is downloaded or sold.
To have the best chance of selling your eBook to a publisher, make sure that you conduct thorough market research and competitive analysis first to ensure that there is a demand for your book. This information should be included in your media kit as well as any additional statistics about your audience that you can provide.
14. Promoting Affiliate Products
If you don't have your own products or services to sell, you can still make money from your eBook by promoting affiliate products. This is a great way to make extra income without any additional work on your part.
When you promote an affiliate product, you will earn a commission for every sale that is made through your link. All you need to do is include a link to the product in your eBook and drive traffic to it.
15. Acquire Easy Search Engine Rankings
For your website to rank No.1 in Google or other search engines for a competing phrase is difficult, yet for Amazon it's remarkably simple to rank No.1 in Google because of its authority.
One of the best ways to sell more eBooks is to rank high in search engine results. This means that your book will be one of the first ones that people see when they search for a topic related to your eBook.
There are a few things you can do to help improve your search engine rankings, including optimising your title, subtitle, and keywords, writing great content, and building backlinks.
Wrapping Up
The options for making money with eBooks are endless! By using one or more of the strategies mentioned above, anyone can turn their passion into a profitable business!. Here are some of the best places to sell your ebook
The important thing when it comes to E-books are, you want to keep your reader engaged from start to finish, so make sure to include some actionable advice as well as a call-to-action that will help them in getting interested and reading your eBooks.
What are you waiting for? Go out there and start turning your knowledge into cash!