How to Start Earning on FeetFinder.com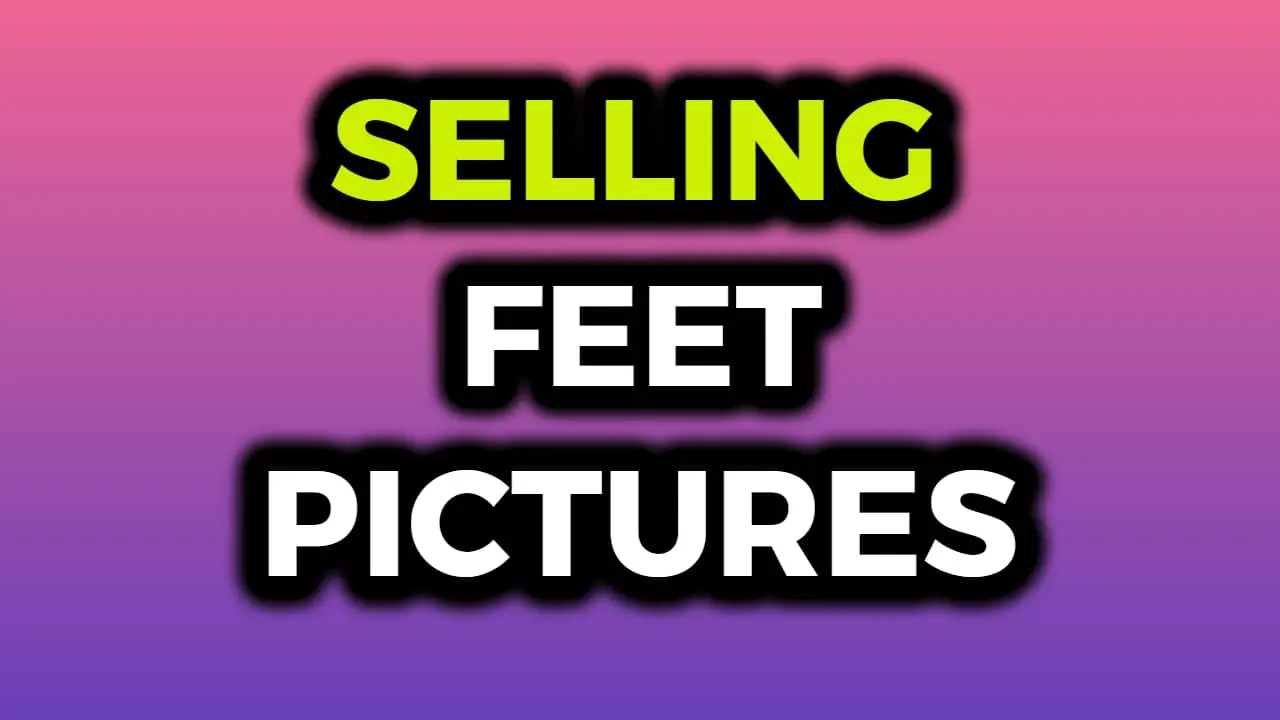 NOTE
If you want to make job replacing income and want to work online from the comfort of your home or anywhere in the world
Take a look at this - Live Chat Jobs
You can make good income on FeetFinder.com by selling feet pictures on the website. Simply upload them, classify them and show your feet.
As weird as it may sound, you must have heard recently that many are earning by selling photos of their feet on the Internet.
So, can you earn by uploading your own feet photos? The answer is YES!
There are many websites where you can upload your foot photos and earn. As these websites are meant for exclusive feet photos, you must be more creative and original with the image you are taking of your feet to stand out from the crowd.
Your feet will be exposed to millions around the world, and they will want to have a good look at your feet. So, you must ensure that the feet photos you are uploading are of the best quality so that the website can also attract numerous customers.
A Site Where People Get Paid to Take Pictures of Their Feet
Feetfinder.com is a website where you can earn decent income by taking pictures of your own feet and selling them there. The website has a friendly interface and is very easy to use too.
All you need to do is register yourself, and you can upload as many pictures of your feet as you want to earn from them. Once you are done uploading your photos, the website will show them to all its customers.
Buyers can search for feet soles, socks, heels, nail polish, etc., and can quickly filter by photos and videos to buy feet images and videos.
There are people who upload photos of their bare feet and show them on the website as pedicured ones to earn more out of it. You too can do the same if you are good at taking pedicured images of your feet and selling them on the website to make extra income for yourself every month.
On the website, one can also find many categories in alphabetical order like American, British, High Heels, Tattoo, wedding, etc.
There is a messaging feature where the buyer and seller can message each other easily for queries or clarifications.
How to Earn on Feet Finders Selling Feet Photos
To begin earning on feetfinder.com, all you have to do is follow the simple steps given below:
Step 1: Register yourself on the feet finders website.
Step 2: Verify your identity, so they know you are a real person, not a bot.
Step 3: Upload the images of your feet.
Step 4: After uploading the images, you can classify them into various categories.
Step 5: Then sell the pictures after classifying them
What is the average income of a seller on FeetFinder?
Well, the average income depends from seller to seller. If someone is taking a lot of excellent pictures, they will obviously earn more income than someone who is not doing this professionally. But the average earning is $500-$1000 per month if you upload quality images to the website.
You can sell your feet pictures for as low as $1 or as high as $200+ or more, depending on the quality of it and the demand for the image you are selling. This way, you will be able to sell many photos of your own feet and earn online by selling the pictures on the site.
Many people sell their photos on the site daily and make good income from it. So, if you are good at taking original and unique pictures of your feet and want to sell those pictures, then you should try your hands at this website.
Payment Options
The payment options for digital payment processing on this website are divided into two parts. One is for the US, and the other is for international.
For the USA payment option is Segpay, and for International members, the payment option is Paxum.
Feetfinder gives 80% to the seller, and the rest 20%, is kept by the site, which is used for data protection, transaction security, maintaining the site, and updates to find new buyers.
Sellers get paid in their bank account once the buyer has purchased the picture from you.
The payment is instant and automatic. So, you don't have to wait a long time to reach your account.
Affiliate Program
FeetFinder also has an affiliate program where affiliates can earn 10% of the amount for each buyer transaction referred by them. Affiliates can also earn commission from the sale made by the sellers they have referred to the website.
Feetfinder has many positive reviews on social media websites like Twitter & Instagram. The excellent feedback received from the buyers of this website also speaks something about this site and the services provided to the customer.
On Trustpilot, feet finder has 2600+ reviews and 4.9 stars out of 5, which speak a lot about this site and its reliability.
So with all these opportunities to earn from the website, you can easily start by just selling photos of your own feet.
Is Feetfinder Legit?
Yes, it is legit! It has earned the trust of many users throughout the world. It is secure to use and also pays on time to the sellers.
Personal information of the users is not revealed to anyone, and this is kept private by the platform itself. So you can be rest assured that your personal information is not shared with anyone unless you want them to. Hence it is one of the safest websites to sell feet pics.
Conclusion
Selling feet pictures has become popular recently as many people have uploaded photos of their bare feet online and are earning out of it.
If you want to earn extra by selling your own feet photos in your free time, then you can try this website. You will surely love how you can earn by just taking pictures.
The whole process is straightforward, and it will not take more than five minutes of your time to upload the pictures and start selling them on the website.
The important thing to consider is to take unique pictures that are not already present on the website and to have variety in them. Take pictures of your feet doing foot scrubs, painting nails, using jewelry, etc. Also, take close-ups of the toes to make them look attractive and unique.
This is the easiest way to earning from uploading exclusive pictures of your feet to websites.