Smart Ideas To Make Money With Social Media
Social networks are just as important as your traditional job. With the way the economy is headed, we can't afford to rely solely on a nine-to-five office job. The internet has created a whole new world of opportunity for those who want to make money and help people in their own communities. Check out some ways you can make money with social networks and start earning online today!
Is it possible to make money with social media in 2021?

Yes, absolutely! In fact, most companies plan on hiring more employees who specialize in social media for their marketing and advertising departments. By 2021 there will be over 3 billion people using the internet every day with a total of 7.6 billion people around the world. Social networks have become a huge part of how people interact with the outside world both personally and professionally.
Is it difficult to make money with social media?

Not at all! With the advent of sites like Facebook, Twitter, LinkedIn, Pinterest, Reddit, Tumblr, Instagram and more there are actually many opportunities to not only connect with people but also generate income. Social networks have created a whole slew of new jobs that provide people with the ability to make money online.
What are the best social networks to make money with?

Facebook, Twitter, LinkedIn, Pinterest, Instagram, Reddit, YouTube
There are many more, but the above ones have the most traffic
How to get started with social networking and making money?

To get started and set up your first social network, you will need to create an account on each of the above networks. The links above will take you directly to their sign-up page. After completing your profile and setting up your privacy settings, you are ready to make money!
Let's start with the most important strategies to earn from social media.
1.Marketing with Influencers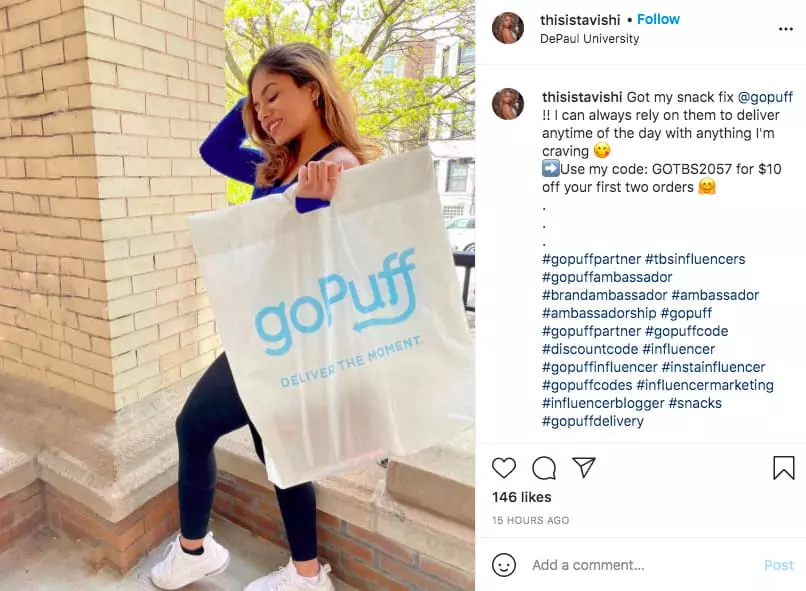 Influencers are people who have a large following on social media. They usually have tens of thousands or more followers on each of their networks. These influencer's will be paid by larger companies to promote products, services, and events to their fans. As an advertiser, you can contact these figures in the social space and pay them to promote your product or service to their audience. Typically, influencers will charge a flat fee for each promotion. This is one of the most effective ways to make money with social media.

Some of the celebrities with huge following charge $1 million per pot on instagram
Influencers could even charge individually for "stories," "links," "reels," "videos," and other types of content published on these social media platforms.
2.Affiliate Marketing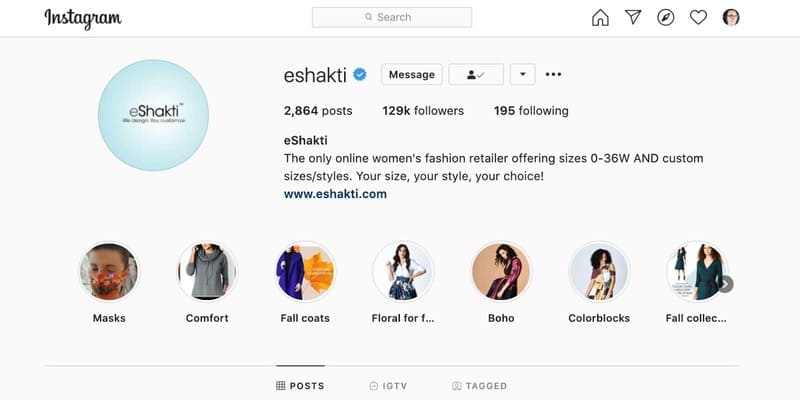 In 2021, affiliate marketing will be the second most popular way to make money on social media. It does not entail a firm or someone paying you directly for "posting."

This strategy has to do with finding products you believe in and recommending them to your audience. At the end of the post, there will be an affiliate link that sends potential customers to where they can buy something. You will earn a commission for every product sold through your unique affiliate code.

This is why some celebrities promote a slew of various companies and profit from each one. This enables them to sell a wide range of items across several industries.

People usually write reviews of the things they're selling or leverage their brand value to make this work. If you share a product that is related to your page's niche/industry, the review will be successful.
3.Advertising
This is the most straightforward, classic, and "simple" way to profit from social networking.
You will usually get paid for your promotional posts and updates. There are all kinds of companies that want to advertise their business on social media platforms. This means they will pay you a certain amount every time someone visits their website, follows them, or likes their page.

It is very important to research the best social networks for you. Identify which ones your target audience uses most and what kind of posts get the highest engagement.

There really are 2 aspects to this. You can advertise your own products or those of a client. With a social network, you can generate money in either case!
4.Sell Your Own Products
In 2021, you have the ability to sell just about anything on social media. As a first step, you need to open a store on one of the major e-commerce sites.

Shopify is a great option for those who want to build their own website and start their business from scratch. You can even display your items via your social media accounts.

You can also sell products by contacting influencers with a huge following and asking them to promote your brand/products. In most cases, you will have to pay for this service that enables these celebrities or online personalities marketers generate traffic and increase sales for your business.
5.Ways To Use Twitter and Instagram For Business Purposes
Nowdays, social media is a necessary tool for businesses. You can organize a Twitter chat to engage your followers and attract new ones. The same applies to Instagram!

Twitter chats are real-time discussions about a specific topic led by influencers in the industry. They answer questions sent by users on this platform.
They will usually provide some exclusive content or an incentive for those who take part in the discussion.

Also, Instagram will help you grow your audience by hosting contests and giving people incentives to join. You can even make money with Instagram by linking to an offline event.

If you want to get the ball rolling, you can set up a free Instagram account and begin following your favorite influencers!
6.Youtube Money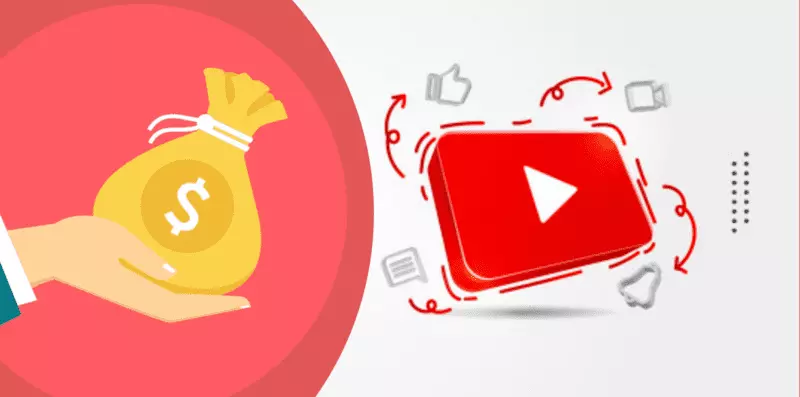 You get paid for your YouTube videos!

You can earn money from the ads on your Videos. Each time one of these plays during a video, you will receive a small percentage of its value.
The other possibility is to do product placements and get paid for mentioning certain products and services in your videos. You can also earn money with YouTube by hosting contests and getting people to enter.

You can make good amount of money, once you have a youtube channel with lots of subscribers
7.Sell Your Own Services
If you are good at something, why not teach others how to do it?

You can sell your services on social media by creating videos or offering coaching. You will usually have to provide some sort of free content before asking for someone's email address/name so you can ask them to subscribe later on.

You can also sell consulting via Skype or Google Hangouts as well as design and branding services.
There are many influencer's in social media who are doing this well and making tons of money.
8.Earn As A Social Media Manager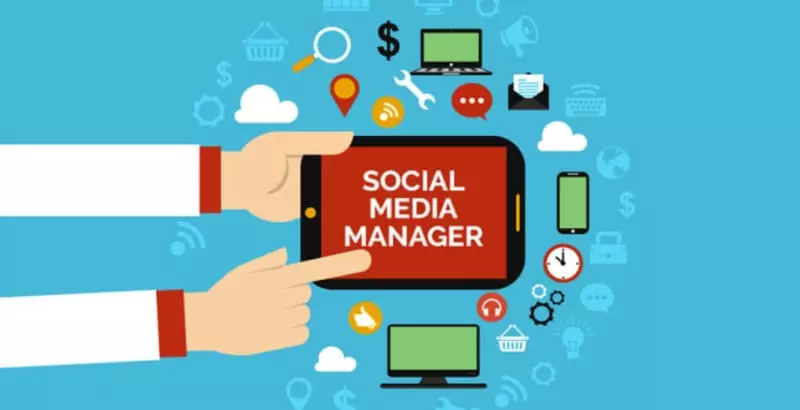 If you like to manage accounts on Facebook, Twitter, LinkedIn, Pinterest and Instagram then this is definitely for you!

As a social media manager, you should provide your clients with engaging posts that generate more traffic and interactions. You will also have to schedule posts ahead of time and monitor their content on a daily basis.

If you are good at marketing, then this will be a breeze. You can even manage multiple accounts for different clients!
9. Sell Products On Facebook
Did you know that there are over 1.49 billion daily active Facebook users?

With so many potential customers at your fingertips, it is easy to see how making money with social media isn't all that difficult!
You need to create a store first and list your products one by one. Keep in mind that Facebook is an advertisement platform, so you will have to pay for ads.

It is also possible to make money with social media by selling products on Facebook. All you need to do is ensure your page is properly set up and find the right audience through targeted ads!
10. Get Paid To Create Content.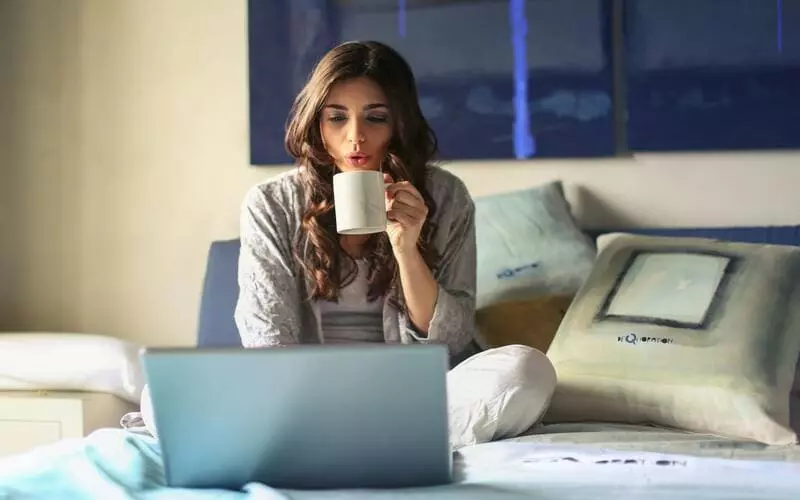 Social media influencers are in high demand these days. Brands are willing to pay them good money for sponsored posts, mentions or shout outs. You can take advantage of this by creating your own social media accounts and joining affiliate programs.

For example, you could make money with Instagram by participating in a CPA offer.

You will get a commission each time one of your followers makes a purchase. This wouldn't be possible without social media, because it's almost like word-of-mouth advertising on a larger scale!

All you need to do is create a CPA account and promote the right offers to get started.
11. Become A Social Media Coach
Make money working from home, with no boss and totally your own hours?
As a social media coach, you can help businesses grow by teaching them how to properly use platforms such as Facebook and Twitter.

Social media coaches usually have experience in marketing or social media management themselves. It is possible for you to teach clients one-on-one or run webinars on the subject.

To become a social media coach, you will have to create an online course and advertise it so your potential clients can find you easily.
So, is it possible to make money with social media sites in 2021?
It's entirely possible to generate money with social media, there are many who are making six figures a month online just by using social media sites
Those of you with a sizable social following can use your platforms to earn money from brands.
Conclusion
Here, we've covered a number of ways you can use the power of these sites for your own personal or business gain. Whether it's by leveraging influencers on Instagram and Twitter, advertising products through Facebook ads or running contests via YouTube – there are plenty of opportunities to make money online. Which methods have you found most successful? Let us know below in the comments section.