19 Profitable Ways to Monetize Your Blog In 2022
I'm sure you've heard the old adage "time is money," and nowhere will this be more true than with your blog. As a blogger, it can often feel like time is slipping through our fingers as we try to generate content for our blogs while simultaneously managing social media accounts, email lists, and other marketing channels.

But putting in the time to monetize your blog could mean a whole new level of income depending on how much work you put into it! In order to help get started, here are 19 ways that bloggers can start earning money from their blogs
1. Sell Affiliate Products
Affiliate marketing is one of the most effective ways to make money from a blog. This is a great opportunity to work with brands that you love and share on your blog. It's a win-win because the brand gets exposure, and you earn commissions for every product sold.

To get started, set up an account with a network like ShareASale or ClickBank. After signing up for the affiliate program of your choice they will provide you with all of the information needed to start earning money from your blog!

What you have to do now is create content that is relevant with the affiliate offers you intend to promote.
2. Sponsored Posts
This strategy will vary depending on the type of blog that you run, but sponsored posts are a great way to make money from your blog. They allow brands and companies to advertise their products or services without affecting editorial integrity.

As part of this monetization technique it's important for bloggers to have an established history with brands in order for them to trust you with their sponsored posts.

This is another win-win because the company will be advertising on your site, and in return they may compensate you for publishing a post about one of their products or services.

Sponsored posts can take many forms, such as: product reviews; specific topics like holiday shopping or traveling tips, or even giveaways.
3. Google Adsense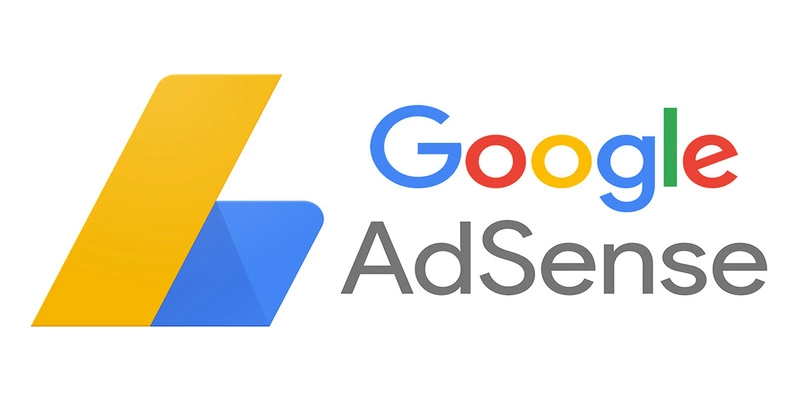 Google Adsense is an ad product from Google that allows bloggers to monetize their sites with pay per click ads.

The great thing about this opportunity for bloggers is the fact that it only takes minutes to sign up and get your account. This program runs on a cost-per-click basis, so you earn money when people click on the ads that you've published. It takes a few weeks to get your account approved, so start as soon as possible!

Throughout this process Adsense will ask for information about your blog and content niche which is why it's important to be upfront with them. They also have strict policies against certain types of content such as gambling or adult content.
4. Promoting Hosting Program
If you decide this route, be sure that the hosting program aligns with what your readers are looking for! This will help build trust in both parties as well as generate revenue opportunities based on the needs of your readers.

Some hosting providers will pay you for referrals if they are partnered with bloggers and content creators.

This type of monetizing strategy is beneficial because it provides a way to offer value in exchange for compensation, which encourages more people to subscribe to the service!

Hostinger is what I use for all of my blogs and niche websites, and I would suggest it to everyone.

Check out my blog's resources page to see what additional tools I recommend and use to operate my blogs and internet business.
5. Amazon Affiliate Program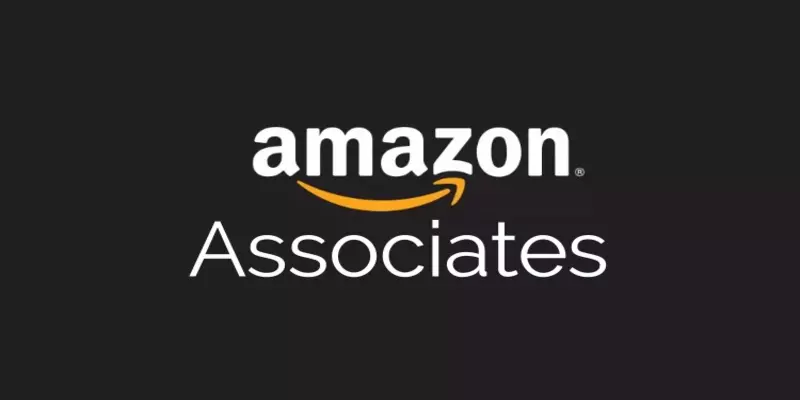 Another effective way to monetize a blog is by joining the Amazon Affiliate program. This does not require any upfront cost or long-term commitments from bloggers, and it allows them to make money through referrals.

To get started you will need to create an account with Amazon Associates and choose which products you would like your visitors see on your blog.

The best part about this program is that you only need to provide a link and Amazon will do the rest! When shoppers click on your affiliate links, they'll be taken directly to their product page where they can make a purchase or additional items from an offer in the sidebar.

Amazon pays out commission on each item sold through the affiliate links, which is why it's so appealing to bloggers looking for ways to monetize their blogs.
6. CPA Program
Not all of us are fortunate enough to have the time to spend on running a blog, which is why some bloggers decide that CPA (cost-per action) programs offer another useful monetizing strategy.

This type of program pays out per completed task depending on what you're looking for and who your target audience is.

MaxBounty is a platform that makes it simple to identify the best affiliate deals. Unlike Commission Junction, which exclusively offers high-end technological products, you will be able to monetise your website in any niche market that suits it best thanks to its vast affiliate network!
7. Sell Your Own Products
This is a fantastic way to earn money through your blog's content. The only downside of this strategy is that it can involve quite a bit more work than other methods, but the payoff will be worth it!

To start you'll need to create some products – whether they are digital or physical items – and then market them on your blog.
8. Sell Coaching Services
If you have a blog in a niche market, then its great

Coaching services can be either inexpensive or cost-intensive depending on the level of knowledge and expertise that's offered by your business.

The challenge with coaching programs though is getting people who are interested in what you're offering into your list so you can convert them into customers.

This is why you should always focus on providing remarkable content that will make your readers want to sign up for the coaching program and then help them get started in their journey!

One of my favourite ways to do this is by creating a series of "how-to" posts, which are helpful resources that people can refer to whenever they need help!
9. Sell Ad Space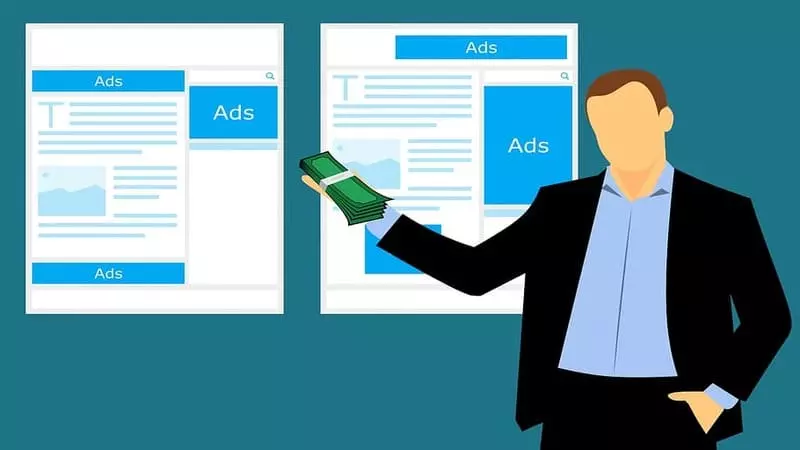 Selling ad space is a great way to make money through your blog, but it's not always easy.

This strategy consists of inserting advertisements on your website for the sole purpose of profit and doesn't come without its challenges! You will have to work hard at getting advertisers that are willing to pay you in order for this type of monetization strategy to work.

The best way to make this happen is by reaching out to potential advertisers and showing them the benefits of their ad campaigns on your blog.

Once you've landed a few great clients, then it'll be easier for you to attract more!
10. Monetize By Writing Reviews
Another great way to monetize your blog is by writing reviews for products and services.

This strategy may sound like it requires a lot of work, but in reality all you have to do is go through the process once – write the review!

Then after that just revisit each product or service when they come out with new updates or versions, update the review, and post it again!
11. Provide Membership
If you have content that your followers can't find anywhere else, then this is a great way to monetize.

This type of strategy works well for those who are looking for ways to make money through their blog by making it exclusive and members-only!
12. Private Forum
Creating a private forum is also highly rewarding option to monetize your blog.

You can build a private forum that people must pay to enter instead of turning your entire site into a membership site.

A forum is a place on your website where users may debate various issues with one another and receive one-on-one guidance from you.

Using a forum to create connections and establish a community around your blog is a terrific idea. Additionally, premium subscriptions provide a constant cash source for your blog.
13. Advertise
Although it is simple to set up Google Adsense, the amount of money you may earn is minimal. As a result, you might wish to think about selling ad space straight on your blog.

By doing this, you can set the price for advertising on a page or post that's published and not have to rely on click-through rates ; which are often lower than what advertisers want (as they know clicks don't always equate to sales). This means more profit per impression of an advertisement!

You can make an Advertise Here page on your website or join a platform like BuySellAds to connect with enterprises eager to buy ad space on your site.
14. Email Marketing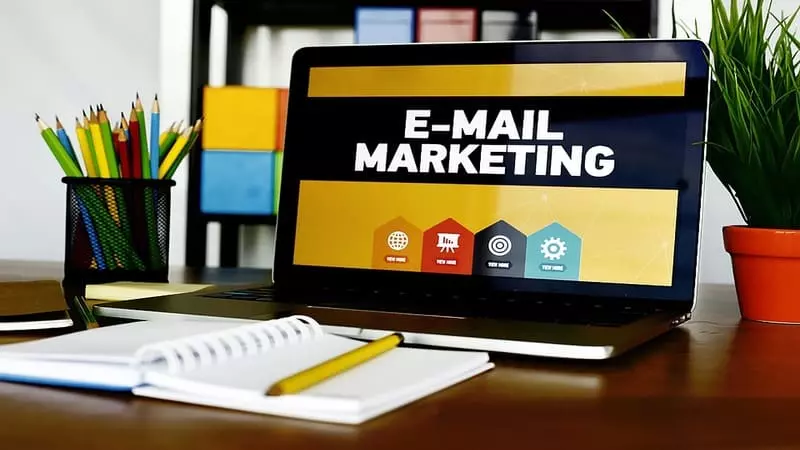 Direct email marketing is one of the most effective ways to make money from your blog. However, in order to be successful, you must first create your list.

This strategy revolves around sending content (newsletters) that people find interesting on a regular basis. The more engaged your followers are with what's happening in terms of updates and new content, the higher your chances of monetizing your blog through email marketing.

To get started with email marketing, you can utilise one of the more popular email marketing platforms, such as ConvertKit, Aweber, or InfusionSoft.
15. Creative Market
You can join Creativemarket as an affiliate if your blog is about WordPress, code, graphics, fonts, or anything creative. This site has the most comprehensive collection of themes and other creative templates that you can easily suggest on your blog.

Their affiliate program is very simple to join and suitable for newcomers.
16. Monetize with Merchandise
T-shirts, hats, phone cases, and other tangible things with their blog logos or slogans printed on them are sold by many prominent bloggers.

Your strongest supporters would love to show their support for your site by wearing your apparel.
17. Sell An E-book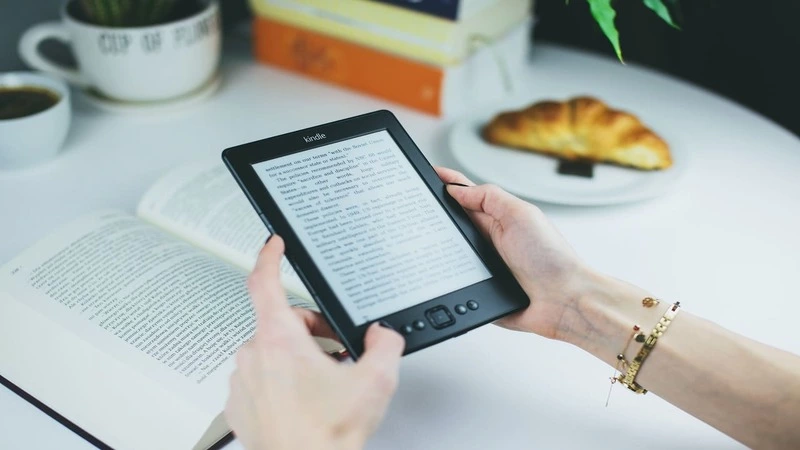 Another widely known way to monetize a blog is to sell ebooks, which is a terrific source of passive income.

Passive income is the best kind of money you can invest in because it requires little to no effort. You only have to write an ebook once, and then sell that book over and over again for years without any work on your part. It's just like printing cash!
18. Sell Leads To Companies
New leads walking in the door to inquire about their products or services are extremely beneficial to businesses.

Unlike ad-based income, this type of strategy involves making offers for a product or service that isn't yet available in order to get people interested in what you're doing.

For example, if you have an email list with thousands of subscribers, you can offer to sell a company 500 leads for $100.
19. Take Donations
Donations are a simple, yet effective way to monetize your blog.

One of the most popular ways bloggers make money is by setting up an individual PayPal account and allowing people on their website to donate funds if they so wish.

There's nothing inappropriate with asking for donations when you're providing people with valuable information for free. Even well-known websites, collect donations from its readers.
Conclusion
The more you learn about monetizing your blog, the better off you will be in the long-run. It's important to understand that there is no one way to make money with a blog; it all depends on what type of content you publish and who your audience is. If this post has been helpful for you, please share it!

Let us know if you have any additional ideas for monetizing websites in the comments area.