18 Ways To Start An Online Business With No Money
Starting an online business with no money is possible, it takes a lot of work and dedication. This blog post will cover the basics of getting started online with no money.
How To Start an Online Business with No Money?
The internet has changed the game for everyone in business, no matter how big or small. Anyone with a computer can start their own money-making online business—and use today's tools to make it easy and fast!

Before we begin, let me clarify that regardless of what business you start, you must end up making one of these two investments. Either you must invest money or you must invest your time and abilities. At the very least, you should invest in one of these items.

This article is for you if you don't have any funds to invest or don't want to spend money.

This isn't about a single life-altering technique. That is not how it works when it comes to starting a business. Instead, we've compiled a list of useful ways to start a business without any money, with this list you can find a business that matches your lifestyle.
1. Create Digital Course Online.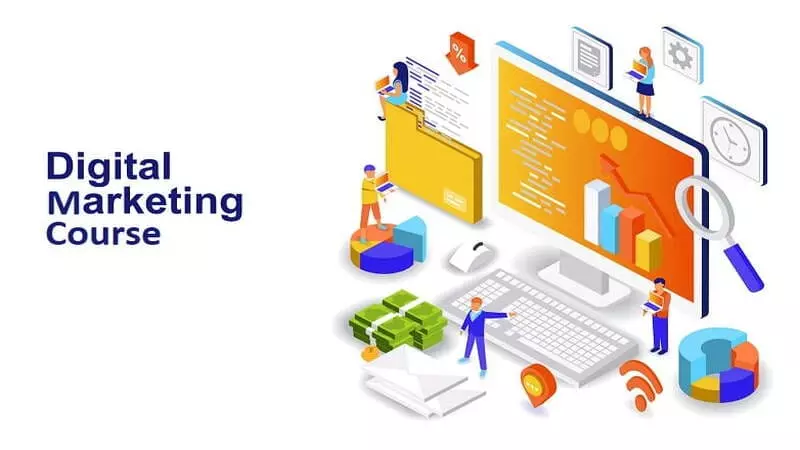 Creating and selling digital courses online is my preferred method of monetizing expertise. Whatever your area of expertise is, you can always teach it to others, all you have to do is produce a video course, which you can then offer to anybody in the world.

There Is no need for a large audience to sell these digital courses; simply use platforms like Udemy or Skillshare to offer your online course to individuals all over the globe.

I know people who make a full-time income just by selling digital courses online and many others have been able to do the same. I personally don't think it's that hard because all of these resources are available for everyone with an internet connection!
2. Publishing An E-Book for Amazon Kindle.
If you're an expert in a niche or have knowledge of something that could be interesting to others, then publishing an e-book for Amazon Kindle is the perfect way to make money without having any upfront costs.

The best part about this method it's that all your content will already be written and once you publish it on Kindle Store – the marketing is done for you.

The only thing I would recommend doing before publishing an e-book on the Amazon Kindle store is checking if there's not a lot of competition in that niche.

Publish your e-book on Kindle Store, promote it with a few posts to Facebook groups or communities related to the topic and you will most likely make some money!
3. Start Service-Based Agency.
If you're a freelancer and have an established portfolio of skills, then this might be the perfect route to take.

Starting your own service-based agency is not as hard as it seems: It's simply about getting new clients by offering them something they need in exchange for money.

It will require some time investment on your part initially.

You can offer your services through platforms like Upwork or Fiverr and create an attractive portfolio of skills that will help you get new clients in no time!

So, figure out what you're good at, sell it for a living, and expand your business after this.
4. Affiliate Marketing.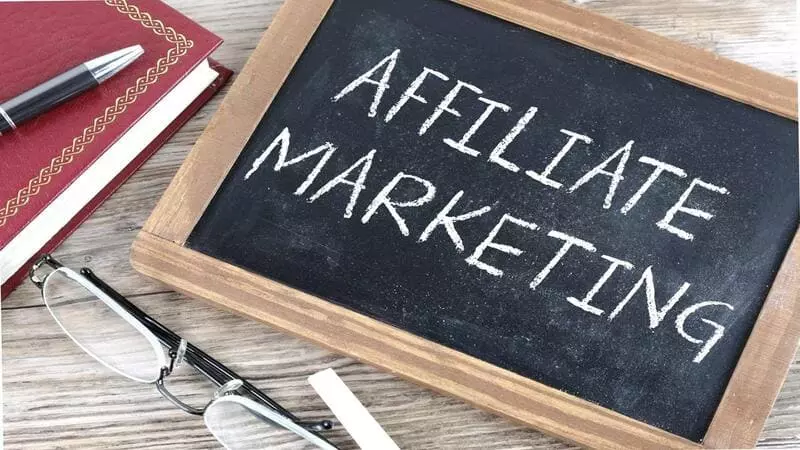 Affiliate Marketing is the process of earning a commission by promoting others' products.

All you have to do in order to start affiliate marketing is find someone who's selling something that resonates with your audience, and then promote it on social media or through blog posts.

It can be a little tricky to find the right products and companies you can promote, but it's worth it in the end.

There is no need for any inventory or a physical office to market any product and earn a commission. To advertise these affiliate offerings, you can start a blog, build a YouTube channel, or apply online paid marketing techniques.

I would recommend trying out some affiliate marketing courses like Super Affiliate System if you're new to this type of business model!
5. Start Youtube Channel.
Creating your own Youtube channel is a great way to make money without having any upfront costs.

The thing with YouTube is that you need viewers and subscribers, you need 1000 subscribers and 4000 hours of watch time in order for the monetization process to work.

If you work intelligently on YouTube, it can be a big business for you. As an affiliate marketer, you can publicize your business/products or utilise it to offer your services, products, or other people's products.
6. Sell Stock Photos and Videos.
To sell stock photos and videos you need to have a portfolio of content.

This is a very popular and evergreen business. There's no need to rely on a client for it. You can shoot anything you want and sell it on many platforms.

If you want to start with selling stocks photos or videos, you can use sites like Shutterstock to upload your content and sell it.

Another way to make money by selling stocks photos and videos is through channels such as YouTube with a paid channel.
7. Ghost Writer.
If you have a talent for writing, then ghostwriting might be the perfect choice for you!
Ghostwriters are people who write content on behalf of others. They're mostly hired to create blog posts and articles in order to promote someone else's business or message.
You can start by simply pitching your service with some samples of what you can do to business owners who are looking for a ghostwriter.
The best way is by finding clients on the sites like Upwork or Freelancer, but you might also want to look at your social media channels and see if there are any companies that need someone with this skill set.
Ghostwriting has no upfront costs.
8. Blogger
If you're into writing, this is the perfect business for you! Start a blog about your favorite topic and monetize it.

Most bloggers make money with ads on their site or through affiliate marketing programs such as AdSense or Amazon Associates respectively.

The best way to start making some cash from blogging is by creating content that resonates with your audience and then promoting it on social media, forums, or blog comments.
9. Selling Art Online.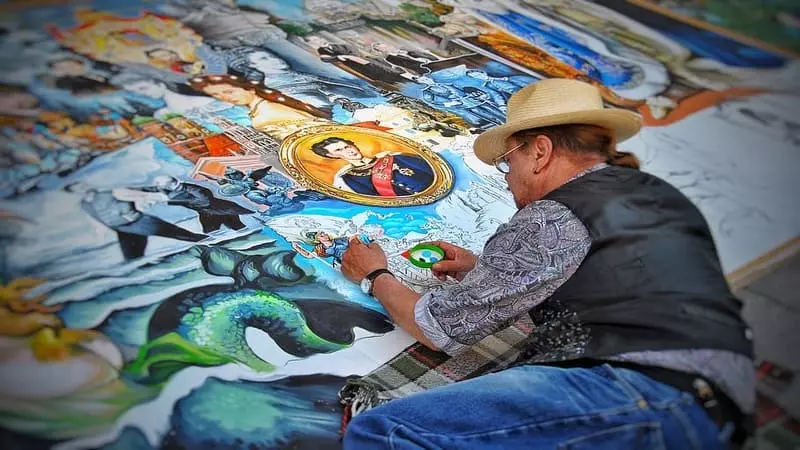 If you are an artist, this might be something for you!

In order to make money from your art online, it's important that the work is accessible and visible. You can use sites like Etsy or Redbubble to sell digital artwork on a membership basis in which they take care of all the costs involved with selling merchandise online.

If you want to sell your art physically, the process is a little bit tougher but it's not impossible!

The best way to start is by submitting your work to galleries and other venues where people can see them in person.

Another way to sell your art is by establishing a website and create profiles on social media. It's important that you're always looking for ways to promote your work so it becomes more popular!

You can also try crowdsourcing platforms like Kickstarter or Indiegogo in order to raise funds for printing costs of the physical prints.
10. Social Media Manager.
If you are a social media savvy person, this is your business.

Social Media managers, or SMMs as they're often called need to have the knowledge of different platforms in order to be successful in their field.

There's no upfront cost for being an SMM and it can provide quite a good income if done right! The best way to start is by reaching out to people in your industry or the one you're interested in and offer them your services as a social media manager.

The best place for anyone looking for work would be LinkedIn, but make sure that you don't spam members with requests!
11. Errand Service.
Errand services are perfect for people who want to start a business with no money.
The best way is by reaching out to family and friends in order to get their feedback on whether they would be interested in hiring you or not.

If you've already found someone, then the next step is finding your niche! You might specialize in certain tasks such as grocery shopping, running errands, or pet sitting.
12. Graphic Designer.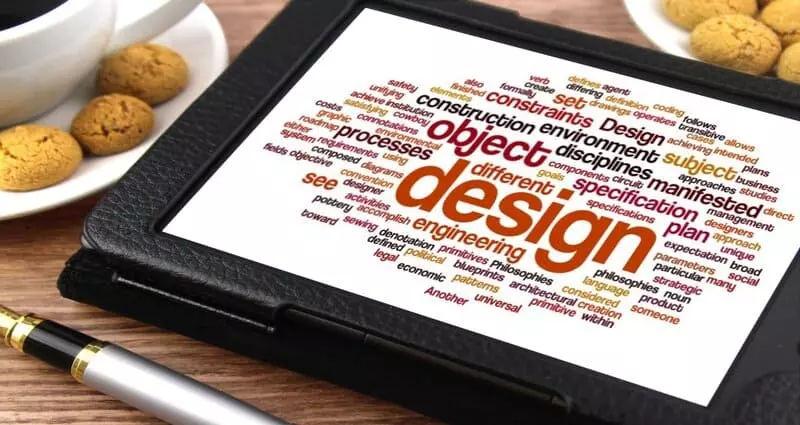 Professional graphic designers often charge high upfront costs, which might seem like a lot of money for starters.
However, you can start by offering your services at a low cost on sites such as Fiverr! You will learn valuable skills that you need to succeed in this profession and it's always good to have something on your portfolio even if the work is for free.

The best way to start making money from this line of work is by offering services on websites such as Upwork or Freelancer where you can bid on projects and clients will contact you with their needs.

It's also possible to find graphic design contracts through social media sites like LinkedIn, Twitter, Facebook groups, etc
13. Virtual Assistant.
Virtual assistants help people and businesses with a variety of tasks that can be done remotely.
The best way to start is by building your portfolio! For example, you could offer free services on sites such as Fiverr or Upwork in order to make yourself known in the market.

In order to become successful in this profession, you should have a strong knowledge of different computer programs that allow the work to be done remotely, such as WordPress or Photoshop.

Another way is by finding clients on social media like Facebook groups and Linked In where you can offer your services in exchange for money!
14. Editor
When doing this business, It's important that you have a strong understanding of grammar and punctuation rules.

In the beginning, make sure you're editing for free or at minimum cost on sites such as Fiverr. This will allow you to learn the ropes and build up your portfolio.
A further step is to take for clients on social media channels like LinkedIn and exchange money for editing services!
15. Voice Over Artist
In order to start this business, you need to have an adequate understanding of voice acting.
You can start by offering your services on freelancing sites, and if you're good at it then soon enough people will reach out to you.

This is a business that's perfect for anyone who has an understanding of the English language or any other language.
16. Tech Support Online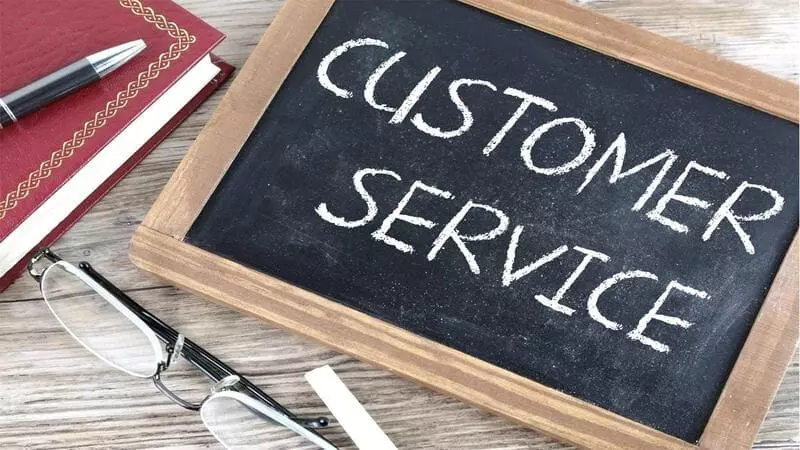 If you're a tech-savvy person, this is your line of work.
Tech support online specialists need to have knowledge about different computer programs in order to be successful at what they do.

The best way to start is by reaching out to people on websites such as LinkedIn and offer them free services! They will contact you back and you can offer them the service they need.

It's also possible to find clients through social media sites like Facebook and Twitter as well as groups that are specific to your line of work.
17. Personal Trainer Online
If you're a fitness guru, this is for you! You'll be able to help people with their nutrition and fitness goals.

They'll contact you back with their needs, then it's all about making a schedule for them that suits both of your needs.
18. Tutor
If you're good at teaching and have plenty of time on your hands, then this is the best for you!

You can start by looking for clients on social media groups or even Linked In where they will contact you with their needs.

Another way to promote yourself in this profession is through online ads such as Google Adwords or Facebook Ads.

You'll need a good understanding of the subject you're teaching and be able to answer people's questions in order to be successful at it!
Conclusion
We hope these 18 ideas have helped you find the perfect way to start your online business without having any money.

Let us know which of these ideas was most helpful for you, so we can make sure that it's highlighted in our blog and other content!

In addition to all of this advice, be sure to check out some free membership sites like Fiverr or Freelancer.com if you're looking for a few quick bucks before launching your own site on WordPress.

You never know what opportunity might arise from just one dollar investment!